The Ford Fusion saloon has been given a mid-life facelift that previews changes that will come to the Ford Ford Mondeo in around two years time. The new look has been unveiled at the Detroit motor show.
The new look for the Fusion, which is the name for Mondeo in North America and other global markets, ditches the Aston Martin-style grille of the current car in favour of something sleeker and more contemporary. There is more sculpting for the front bumper and a slimmer, more technical look for the headlights.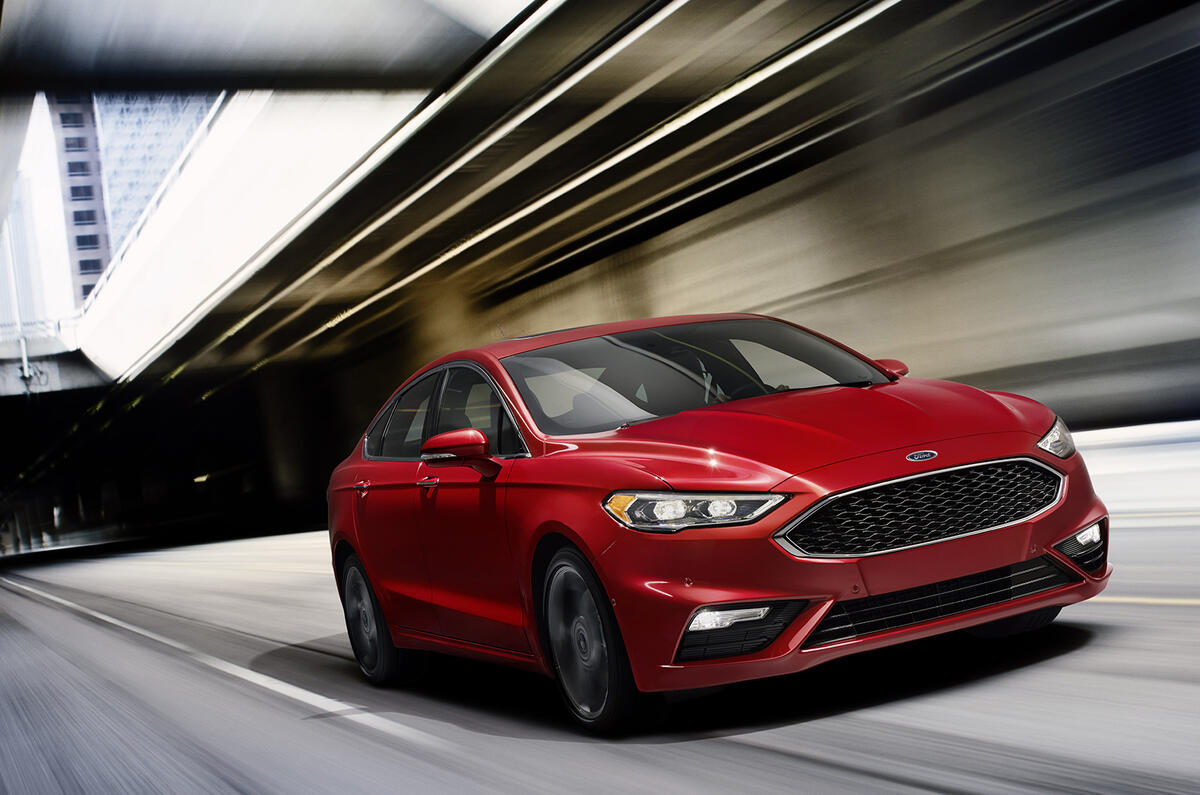 Also at the front of the revamped car are new LED fog lights and a new mesh on the grille itself, while at the rear there are minor detail changes to the light graphics.
As the Mondeo only reached the UK early last year, it is not due for any significant changes until around 2018. At this point, the new look for the Fusion is expected to be mirrored on the Mondeo as part of a scheduled facelift for the car.
In the US, Fusion buyers can now order a new all-wheel-drive V6-powered Fusion Sport model that "engineered to leave other family sedans in the dust". This model gets a twin-turbo 2.7-litre V6 Ecoboost engine with around 325bhp and 350lb ft, and other features include continuously variable dampers and pothole detection technology that primes the suspension for sudden bumprs in the road.