Buick has pulled the wraps off a new concept called the Avista at the Detroit motor show.
The new car is said to hark back to the performance past of one of America's oldest car brands, and offers insight into the future design direction Buick will be taking with forthcoming models.
Setting the tone is an aggressively styled exterior with curving body lines and a purposeful stance. This mixes with a driver-centric interior to give the Avista the aroma of a proper performance car.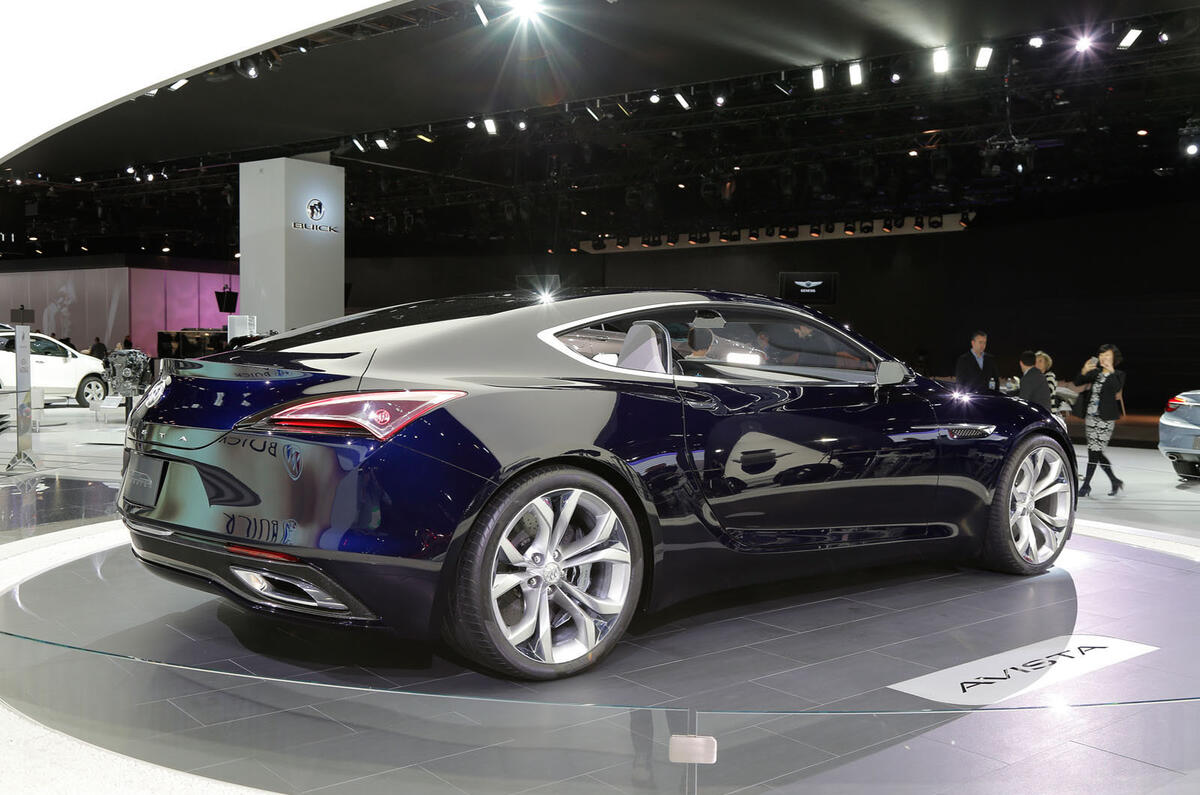 That aroma is backed up by serious muscle, because the 2+2 coupe is powered by a turbocharged 3.0-litre V6 that produces 400bhp, sending drive to the rear wheels via an eight-speed automatic gearbox. The unit works with cylinder deactivation and start/stop technology to boost efficiency.
The Avista's suspension uses magnetically controlled dampers, which allows ride harshness to be adjusted; it's also faster than conventional dampers at responding to road imperfections and body movement. The car's 20in wheels are made from aluminium in order to keep unsprung mass down.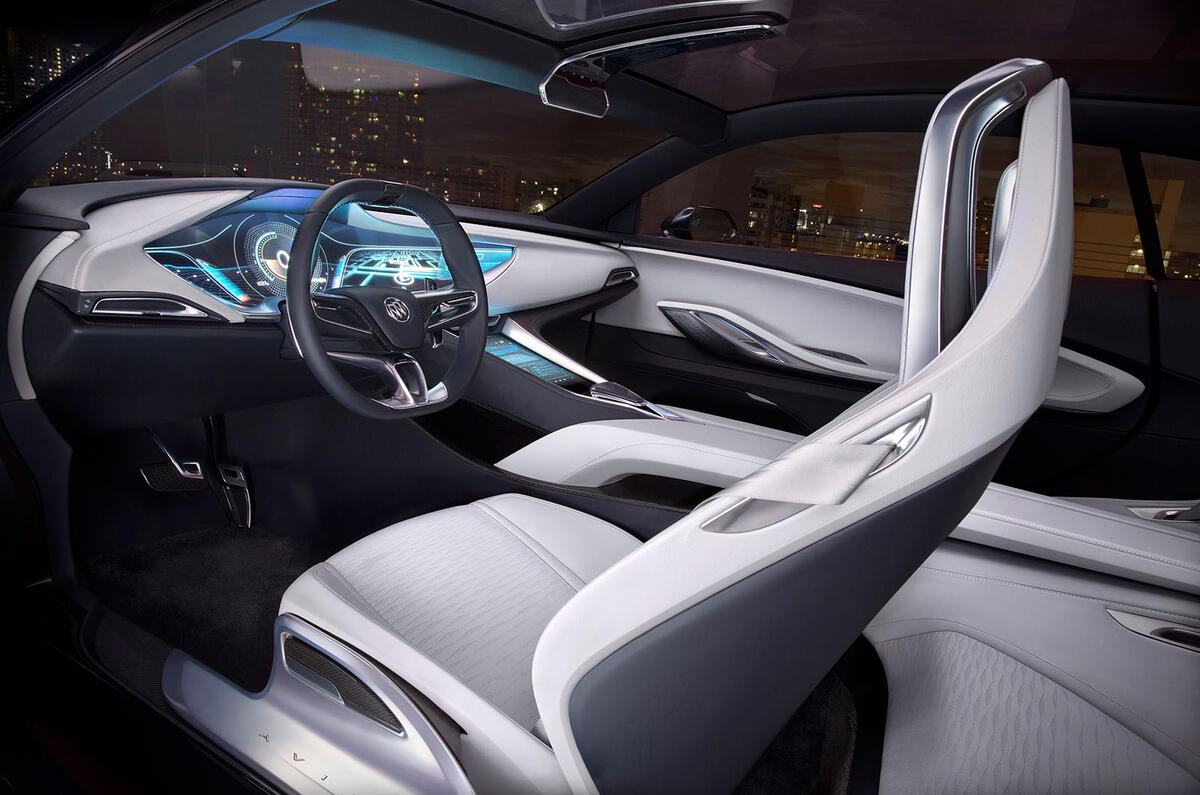 Inside, that driver-centric interior features a touchscreen infotainment system, 3D printed trim and a new Electronic Precision Shift transmission lever - something that's already featured on Buick's LaCrosse production saloon.