Pasted on the transmission tunnel inside Jonny Smith's Flux Capacitor is a clipping from the 1976 Autocar road test of the Enfield 8000 EV.
It reads: "Naturally, with a kerb weight of just a little under 1 ton and only 8bhp to propel it, the Enfield is no candidate for the drag strips." Even the safest assumptions can be risky in this business.
On 16 July last year the 800bhp Flux Capacitor, named after the device that powers Dr Emmett Brown's DeLorean time machine in Back to the Future, became the fastest street-legal electric vehicle in the world, covering Santa Pod Raceway's quarter mile in 9.86sec with a terminal speed of 121mph.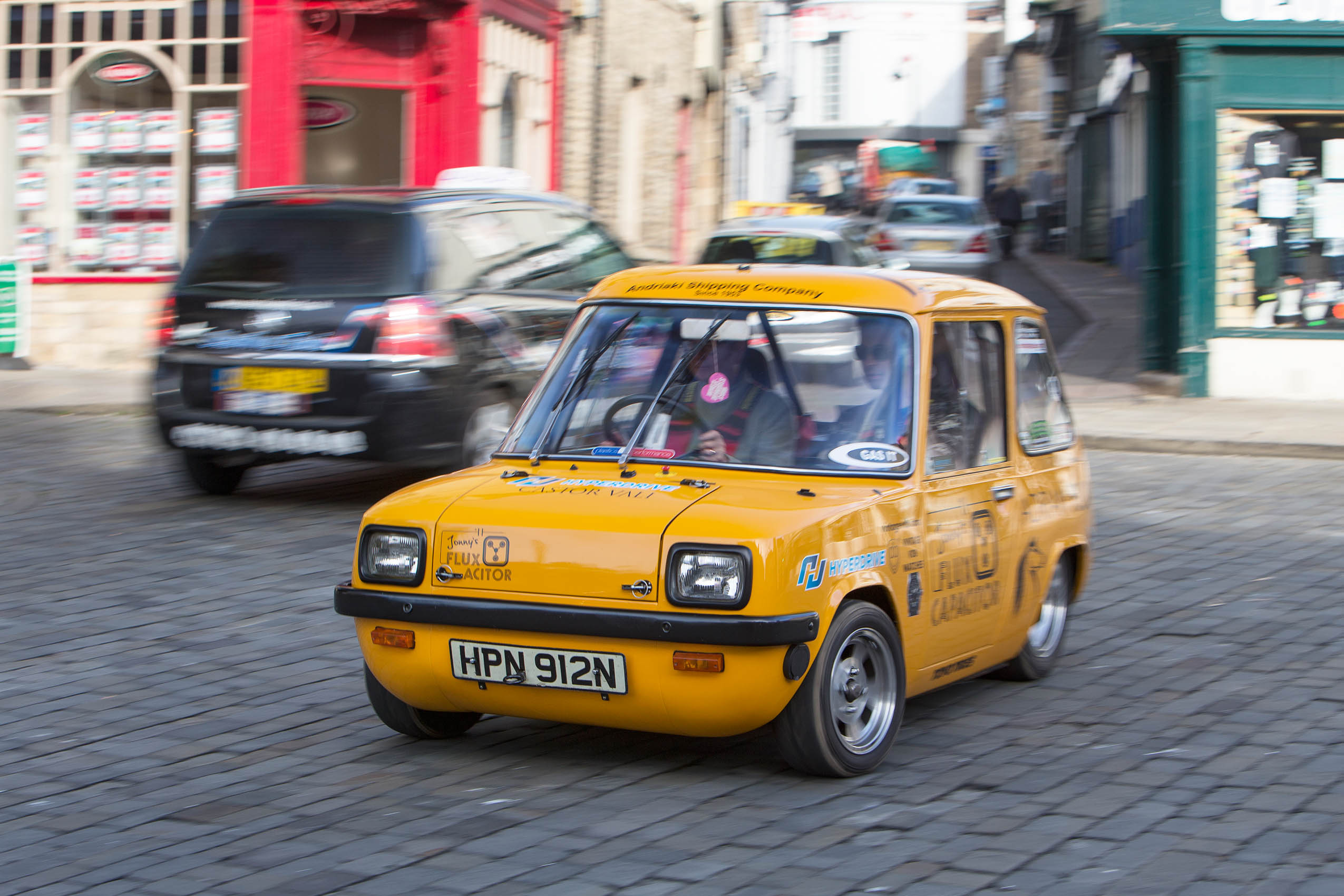 At 1725mm, the Enfield's wheelbase is shorter than its owner stands tall, and the car looks like something out of a circus act. If the thought of multiplying the Enfield's power output of 8bhp by a factor of 100 seems preposterous, that's because it is. "Everyone said it would be undriveable," says Smith, "but it has exceeded expectations."