Ferrari is alone in having raced in every Formula 1 season since the first and has won more championship grands prix than any other constructor, at 242.
The first victory came 72 years ago in the British Grand Prix at Silverstone, its 375 at last beating the Alfa Romeo 158/159 that had utterly dominated through 1950 and the first four races of 1951.
The weekend had started very promisingly, with little-known 27-year-old José Froilán González becoming the first man to lap the old bomber airfield at more than 100mph and consequently taking pole position by a full second.
Alfa's Felice Bonetto stole the lead from the second row at the start, but González got back in front on lap two. Meanwhile, Juan Manuel Fangio had come from fifth onto his tail, as the two Argentines left the pack behind.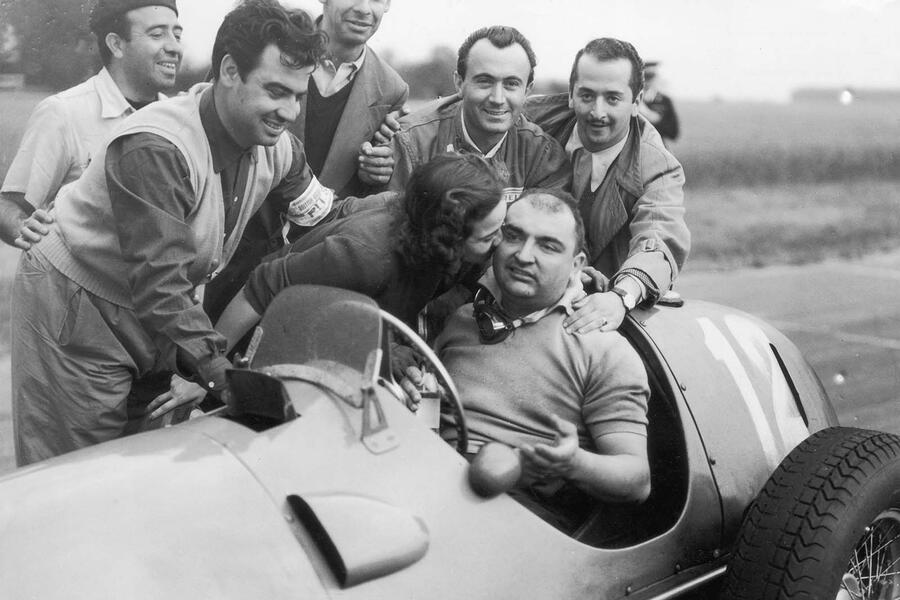 The pass came on lap 12, but the Ferrari was handling better, with the Alfa twitching viciously. González had a scary moment when lapping a slower Alfa at Becketts but just managed to get between the tubs and the bales, then promptly reclaimed first. Try as he might, Fangio could not keep up, not helped by a rear damper that had become slack.
They shared the podium with the Ferrari of Luigi Villoresi, after reigning champion Giuseppe Farina's Alfa ignited late on. "[It was] a terrific meeting and a good augury for the future of grand prix racing," we concluded.
Austin opens "world's most modern" production facility
Austin began in an old printing works in Longbridge (a suburb of Birmingham) in 1905. By the end of the Great War, the manufacturing plant had grown more than tenfold as cars exploded in popularity.
In 1951, we reported on perhaps its most significant expansion to date: a new production building that was said to be the world's most modern, being largely automated and thus "practically eliminating the possibility of mistakes arising from the human element".