Were it not for a fantasy film about time travel, the stainless steel, gullwing-door DeLorean would be almost completely forgotten today.
True, its unusual body, the extraordinary story around its failure and the crimes of its creators earned this project acres of column inches before, during and after its brief 1981-83 production career. But without the Back to the Future film franchise, the DeLorean would interest only nostalgic car nuts and historians of Northern Ireland and the Thatcher government of the 1980s.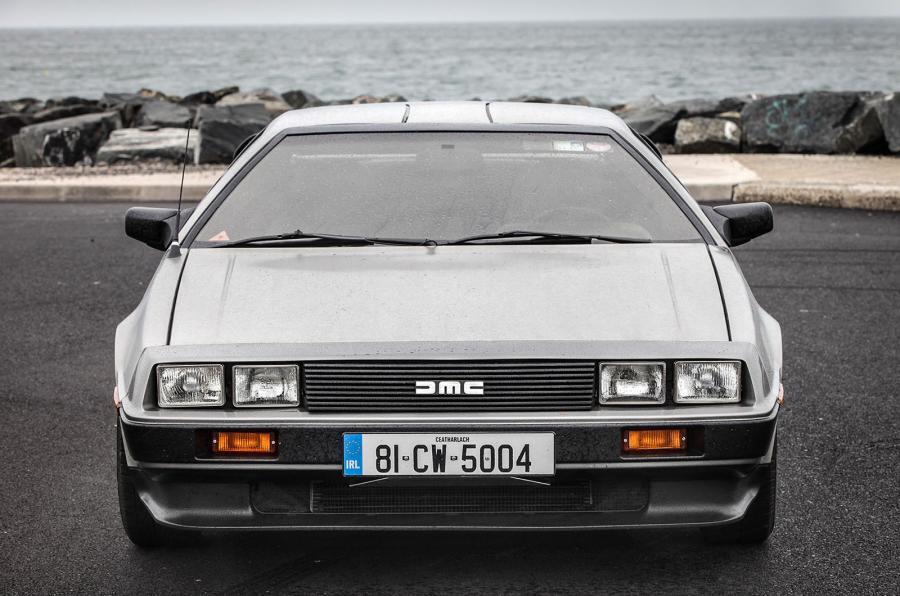 Though this much-loved film franchise has produced three major movies and a slightly less successful theme park ride, the story behind the car is at least as entertaining and almost as improbable. The tale of the UK's government's 1979 £53m funding of the DeLorean project intended to boost unemployment in a partial attempt to ease the Troubles, the unaccounted disappearance of several of those government millions, the involvement of Lotus, the apparently 'convenient' death of its boss Colin Chapman and the FBI's framing of founder John Z DeLorean in a $1.8m cocaine bust has been told many times.
DeLorean himself was one of the most colourful and successful car men of the 1960s. He became the youngest-ever manager of a General Motors' division at 40, his speedy ascent launching him towards the top job at GM - except that his casual style and TV studio-frequenting celebrity status was too much for a crusty board. He left in 1973, gifted with a Florida GM dealership and a salary.
What came next was John Z DeLorean's most famous enterprise: the creation of a striking sports car bearing his own name, and a UK government factory in Northern Ireland to go with it. The then-Labour government saw DeLorean as a means of boosting employment in a severely deprived area, and for a while the project did just that. The car was developed around a backbone chassis and its body made from stainless steel-clad composite panels. It was rear-engined, powered by a Renault V6, and its gullwing doors guaranteed arresting arrivals. But the drama of the car's Giorgetto Giugiaro-sculpted style was nothing compared to the theatrical rise and fall of the company that made it.