Winners 2020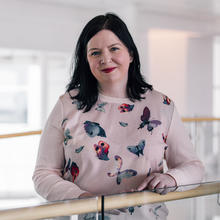 Danella Bagnall, Jaguar Land Rover
Vehicle programme quality director
Bagnall moved back to JLR's Gaydon HQ early this year following a three-year assignment in China where she led the engineering activity focusing on ACES technologies. She now oversees new vehicle programme quality, a key position as JLR looks to match and beat rivals on key metrics such as reliability and customer satisfaction. Bagnall was born in Coventry and followed her parents into the engineering industry, first at Austin Rover before moving to Land Rover in 1992. She specialised in body engineering, delivering the aluminium-based Range Rover and Range Rover Sport, and then was made overall engineering head for the Evoque in 2015 – JLR's first female chief engineer at that time. She actively promotes engineering and STEM subjects, both internally at JLR and externally. 
Vehicle development nominees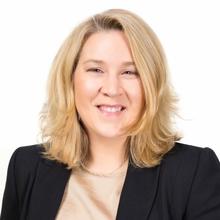 Sarah-Jayne Gall, JLR
Vice president – body engineering, China and Asia Pacific
Gall is based in Shanghai in a position that oversees engineering for the bodies of vehicles that JLR makes in its Chinese joint-venture factory. She moved to the role in 2017 from the UK, where she was senior manager for body engineering programmes, working on the Jaguar XE, XF, F-Pace and Range Rover Velar. She joined JLR in 2009 from Ford, where she started her career in 1995 as a prototype mechanic apprentice.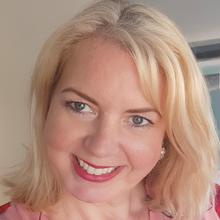 Sarah Haslam, Ford
Chief engineer FoE engine engineering
Sarah graduated from Bristol University with a mechanical engineering degree and has 24 years of automotive experience. She is responsible for engine development for European vehicles, leading a team delivering engines which meet to EU emission rules while hitting performance and cost targets. She is passionate about encouraging students, particularly females, to consider a career in engineering, and supports many events and initiatives.

Elizabeth Hill, Jaguar Land Rover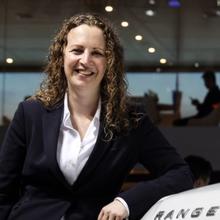 Elizabeth Hill, Jaguar Land Rover
Chief engineer
Elizabeth has amassed a wealth of automotive experience having held a variety of roles in her 18 years at JLR. She joined in 2002, initially as a subject matter expert in the manufacturing division at Solihull. Her most recent achievement was leading the development and launch of the 2018 Range Rover and Range Rover Sport, overseeing the entire product development process. Elizabeth uses her experience to inspire the next generation and attract more women in science and engineering.

Roisin Hopkins, Horiba MIRA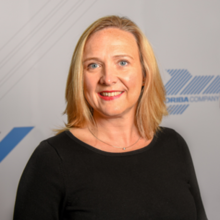 Roisin Hopkins, Horiba MIRA
Test services director
Hopkins is in charge of MIRA's core function of automotive testing. She is a member of the senior leadership team of the UKbased firm, which became part of Japan's Horiba group in 2015, and oversees a staff of around 180 engineers and technicians. She joined in 1990 after gaining a degree in mathematics and engineering and a PhD in system identification occupant simulation from Loughborough University.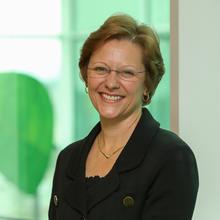 Lisa King, Ford
Executive director, global purchasing strategy and operations
King's US-based role is to oversee global purchasing strategy, regional purchasing operations, indirect purchasing and vehicle programme purchasing support. Previously she has worked as product line director for the Transit van range, held the position as Ford's top executive at its joint venture in Turkey and was director of global chassis purchasing at Ford of Europe. She has also had roles in Moscow and at Ford's Dearborn HQ in Michigan.

Sally Leathers, Aston Martin Lagonda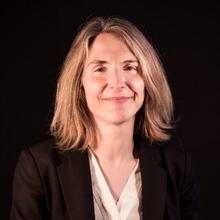 Sally Leathers, Aston Martin Lagonda
Chief engineer
Leathers is in charge of electrical and electronics for Aston Martin's new models. She was promoted to the role in 2016 after a year working as powertrain electrification manager, during which time she established a team charged with working on electric motors. She joined the company in 2003 from Prodrive, where she was principle engineer. She started in the automotive business in 1996, working as a graduate trainee for Cosworth.

Michelle Mortiboys, Aptiv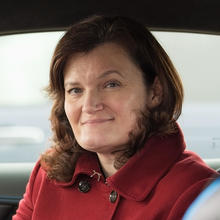 Michelle Mortiboys, Aptiv
EDS (Electrical Distribution Systems) UK site director
Mortiboys secured her role at this key automotive supplier early this year, moving from the position of head of automotive programmes at Dyson. Prior to that she worked at JLR, where a long career culminated with the role of manufacturing programmes director for the firms' plant in Nitra, Slovakia. At Aptiv (formerly Delphi), Mortiboys oversees the division producing the electrical networks that move information around a car. 

Hannah Proffitt, McLaren Automotive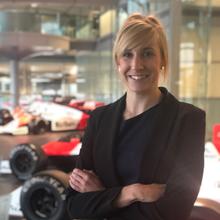 Hannah Proffitt, McLaren Automotive
Project Lead, Ultimate Series
Proffitt is responsible for the delivery of the Speedtail three-seat hypercar and reports to the vehicle line director of the Ultimate Series models, McLaren's most expensive cars and the ones towards which it is currently directing much of its focus. She took up the job in 2018 after moving from Bentley, where she worked as project manager working on the chassis of the Continental GT.