Winners 2020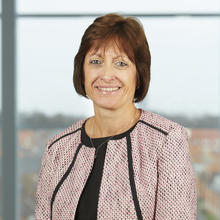 Alison Jones, PSA Group
Group managing director UK and senior vice-president
Alison Jones was appointed as group managing director of Peugeot, Citroën, DS Automobiles in the UK and Senior Vice President for the PSA Group in February last year. She joined PSA from the Volkswagen Group, where she most recently held the position of managing director of Volkswagen Passenger Cars. Jones was promoted to the top job at the Volkswagen brand in the UK in 2016 from her previous position as aftersales and customer quality director for the wider VW Group. Jones has spent 20 years of her 30-year career at the VW Group, starting in finance, before moving to retail operations and then customer services. She became finance director in 2004, before being made head of aftersales and customer services in 2007. She then switched to a group role, overseeing the transformation of the customer services centre, before being made sales director for the Audi brand in 2011. She was back at group level in 2012, working as customer quality director, before adding aftersales to her remit in 2014. 
Executive nominees

Karen Anderson, Vertu Motors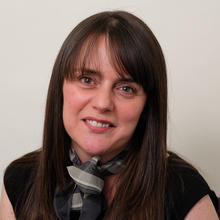 Karen Anderson, Vertu Motors
Chief financial officer
Anderson helped set up Vertu, the UK's fifth-largest dealer group, in 2006. As company secretary she handles the legal and regulatory side of the business, as well leading the financial side as CFO. Prior to Vertu, Anderson was group financial controller for Reg Vardy, which she joined in 2000 after spending seven years working for consultancy firm Arthur Andersen.

Alice Altemaire, RCI Bank UK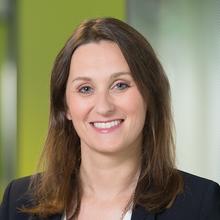 Alice Altemaire, RCI Bank UK
CEO
Altemarie looks after the UK arm of Renault's bank, which provides finance to dealers and customers of Renault, Nissan, Dacia and Alpine. She took the role last year, having previously been VP of innovation and mobility services at the bank's head office in France. Altemaire has been at Renault for 15 years, and was CFO when the UK arm of the bank was set up in 2015. 

Lisa Brankin, Ford of Britain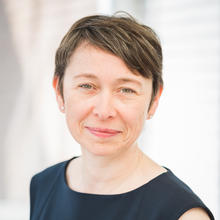 Lisa Brankin, Ford of Britain
Passenger vehicle director
Brankin is second in command at Ford of Britain, where she has worked as sales and marketing director for passenger cars since last year. Prior to that she has been sales director and before that marketing director, director of dealer operations, marketing manager for dealers and consumers, and communications, events and sponsorship manager. 

Mandy Dean, Ford of Britain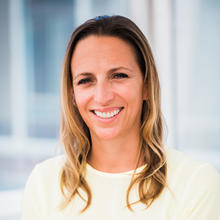 Mandy Dean, Ford of Britain
Director, commercial vehicles
Dean Oversees sales and marketing for Ford's key UK van division, a role she took on last year after working as marketing director for Ford in the UK. Dean joined the company in 1995, working in purchasing and logistics before moving to commercial vehicles. She held key marketing and sales roles in both divisions as she climbed the ladder. 

Astrid Fontaine, Bentley Motors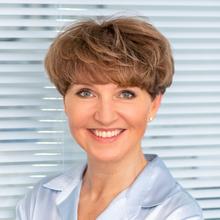 Astrid Fontaine, Bentley Motors
Member to board of management for people, digitalisation and IT
As a member of the Bentley board, Fontaine holds strategic and operational responsibilities for global HR and digital transformation while steering the strategic roadmap and operational activities of the firm's IT infrastructure. She joined Bentley from Porsche, where she was responsible for HR, culture and innovation across all of North America.  

Katherine Latham, GKN Automotive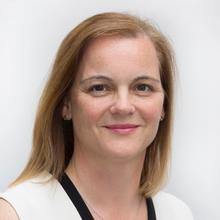 Katherine Latham, GKN Automotive
Vice president, finance ePowertrain
Katherine Latham moved to GKN, the UK's biggest automotive supplier, last year to head up finance at its key electric powertrain division. Prior to that she was global director for financial planning at JLR. She moved there in 2015 from Bentley, where she started in 2000 as an investment controller before leaving as head of commercial operations for its Mulliner division.

Ruth Nic Aoidh, McLaren Automotive
Ruth Nic Aoidh, McLaren Automotive
Executive director, purchasing, commercial, government affairs
Nic Aoidh sits on the McLaren Automotive board and is directly responsible for procurement, supplier quality assurance and public affairs, as well as all corporate governance and legal aspects of the company and its subsidiaries. She joined the company in 2009 and holds a Masters of Law degree from University College Dublin.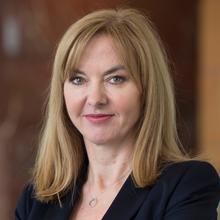 Cathy O'Callaghan, Ford
Controller and CFO automotive
O'Callaghan holds one of the most senior finance roles at Ford, reporting directly to the CFO. She was promoted in 2018 from the role of CFO for Ford in South America. She started at the company in 1990 and has held a number of key roles in the UK and Europe, including finance director of Ford of Britain. She has a degree in economics from the University of Reading.
Jane Pocock, Copart UK & Ireland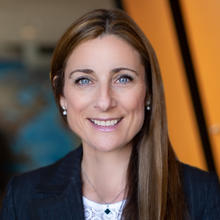 Jane Pocock, Copart UK & Ireland
Managing director
Pocock leads the UK arm of the global company that specialises in the disposal of damaged cars for the insurance industry. She reports to the President of Copart Inc. Pocock joined the company from online LCV leasing firm Vans Direct, a business she took from a start-up in 2009 to its sale in 2019 to Vertu for £7.5 million. Prior to that she spent 17 years with the AA.

Sue Robinson, National Franchised Dealers Association (NFDA)
Sue Robinson, National Franchised Dealers Association (NFDA)
Chief executive
Robinson is Chief executive of the NFDA, which represents the UK's franchised car and commercial vehicle retailers. She is also a director of the Retail Motor Industry Federation and sits on several trade and government bodies. Sue has been named in Motor Trader's top 60 motor retailing 'Movers & Shakers' every year since 2013. In 2019 she was the only woman mentioned.

Sarah Simpson, Bentley Motors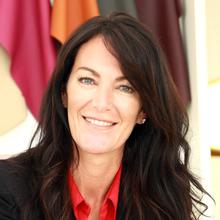 Sarah Simpson, Bentley Motors
Regional director UK and MEAI
Sarah oversees Bentley's franchising, sales, aftersales and marketing activities for the UK and the Middle East, Africa and India. Prior to the role, which she started this year, she was responsible for sales in the UK and the key Asia-Pacific region. She joined Bentley in 2012, rising to head of UK sales in 2014. She has been working for the Volkswagen Group since 1999.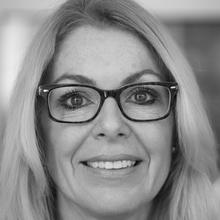 Jean Smith, VWFS UK
Chief financial officer
Smith holds a key role in Volkswagen Financial Services UK, which finances vehicles sold at VW Group dealerships. She took to the job last year, moving from the position of joint managing director at VW Financial Services in the Netherlands. She joined VWFS in 2001, moving from BMW, and has worked in the motor finance sector since the late 1980s.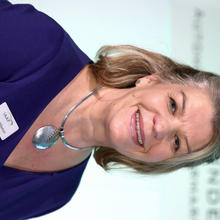 Wendy Williamson, IAAF
Chief executive and company secretary
Williamson leads the trade body that represents around 900 distributors and producers of aftermarket vehicle parts. She puts the industry's case to the government and fights automakers who contest warranty claims if a vehicle has been serviced outside the dealer network. Williamson came to the IAAF via a stint as aftermarket development manager for the SMMT.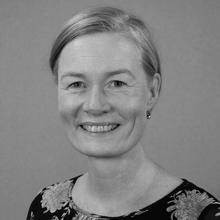 Pia Wilkes, VCA
CEO
As head of the Vehicle Certification Agency, Wilkes is responsible for ensuring that the regulations governing the safety and emissions of cars sold in the UK are met. She moved there in 2016 from automotive testing organisation Horiba MIRA. Her career started in 1996 at Lotus, where she worked as a type approval engineer, before shifting to TWR and then Prodrive.