Winners 2020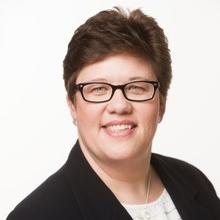 Sue Slaughter, Ford
Global material cost and supply base sustainability
Slaughter's continued rise through Ford senior management brings her to the position of director of purchasing in Europe, reporting to Ford's vice president of purchasing in Europe. Slaughter moved back to the UK in 2018 following a relocation to Cologne, Germany, where she was chief operating officer for Ford's jointventure gearbox maker Getrag Ford Transmissions. Essex-born Slaughter joined Ford from school in 1987 as a business trainee. She rose through the ranks of business planning and logistics before making her mark in purchasing. Prior to moving to the Getrag role in 2015 she was the director in charge of purchasing for global B-cars, including the Fiesta, moving from a similar global role for C/D-cars, based in the US. She holds a degree in business studies. 
Operations nominees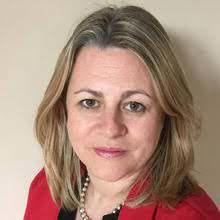 Helen Hoar, Ford
Manager, material cost PD Europe
Hoar's job is to scrutinise the cost of materials at the product development stage within Ford of Europe. She moved to the role late last year after managing the purchasing of electrified powertrains globally. Prior to that she has held roles in vehicle and engine purchasing and the purchasing business strategy office. She started at Ford in 1995 after graduating with a degree in manufacturing engineering and commerce.

Stephanie Jackson, Aston Martin Lagonda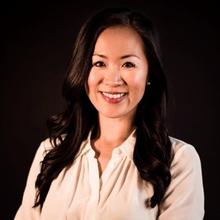 Stephanie Jackson, Aston Martin Lagonda
Director of corporate strategy
Stephanie supports the CEO to oversee the company's business plan and growth strategy, including running the management committees. She was made director in 2019 after 10 years at Aston Martin, during which she deployed her law background to good effect within the firm's office of general counsel. Prior to joining the company she was a solicitor specialising in corporate transactions.

Carol Jeffrie, Nissan Europe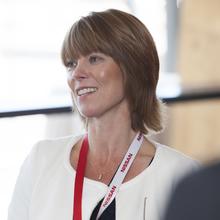 Carol Jeffrie, Nissan Europe
Purchasing manager, purchase planning and control
Carol manages the purchasing business planning, compliance and systems team, overseeing performance reporting for more than 200 purchasing colleagues across all of Nissan's European entities. Carol joined Nissan 25 years ago as a Purchase graduate in the Sunderland plant and has held various roles in both purchasing and supply chain management, in various UK locations and in Nissan Europe HQ.

Michaela J Samuels, McLaren Automotive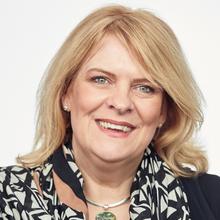 Michaela J Samuels, McLaren Automotive
Global head of parts operations (currently also global aftersales director, acting)
Samuels oversees the purchasing and supply of aftermarket parts for McLaren cars globally, a position she started in 2018 after a career in supply chain and logistics outside of automotive, much of it with medical supplier Olympus. At McLaren she is responsible for a team of 65.
Rosalind Marshall, Department for Transport
Rosalind Marshall, Department for Transport
Head of transport decarbonisation plan
Marshall works in the environment strategy team in the DfT, where she leads the push to lower CO2 for transport. She was previously in the Office for Low Emission Vehicles (OLEV), where she rose to head of infrastructure. Prior to working in government she was head of office to an MEP, based in Brussels, before moving to the Foreign Office to work on competitiveness and market issues, including transport and energy.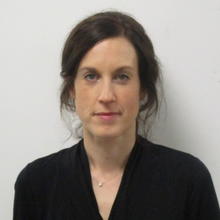 Liz Mehdevy, Toyota GB
General counsel and general manager, legal and corporate operations
Liz joined Toyota in 2016 after more than four years as head of legal for Honda Motor Europe. In her current role she leads a team of 16 ensuring Toyota is meeting its legal responsibilities, from vehicle homologation to anticipating compliance issues posed as the automotive industry evolves. She also chairs the legal committee at the car makers' UK trade association, the SMMT.

Louise Reynolds, Jaguar Land Rover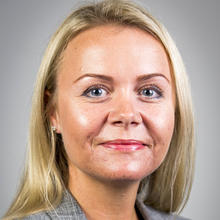 Louise Reynolds, Jaguar Land Rover
Global purchasing director, electrical
Reynolds moved to her current senior position in 2017. She joined JLR in 2013 as purchasing manager, a role in which she impressed by sourcing interior supplies, including seating and instrument panels. Reynolds moved to the company from construction firm Balfour Beatty, where she had been since graduating from Durham University in 2000 with a BSc in physics. 
Judith, Richardson, Jaguar Land Rover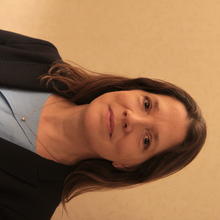 Judith, Richardson, Jaguar Land Rover
Global purchasing director, propulsion systems
Judith Richardson moved to Jaguar Land Rover in 2018 to fulfil a key position securing the supply of parts specific to electric and electrified cars. She has since added combustion engines to that role. Prior to moving to JLR she spent 25 years at Nissan, rising to the position of head of purchasing for Nissan Europe after starting at the firm at its Sunderland plant in 1992.