Winners 2020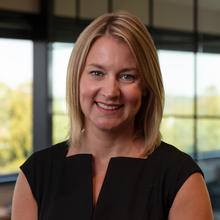 Nikki Rooke, Volvo Cars
Vice president, communications
Rooke has led the Swedish car maker's communications operations since 2019 and is responsible for all global communications, including media, corporate and internal. Sitting one step below executive level, Rooke reports to Hanna Fager, the senior vice president of corporate functions. Her impressive rise through the Volvo ranks started in 2012 when she moved from heading up communications at UK car makers' association the SMMT. She went on to become Volvo's head of UK communications before moving to a global role in Gothenburg in 2017. She started her career in public relations in 2002 at the SMMT, which she joined after graduating from the University of East Anglia with a degree in history.
PR & Communications nominees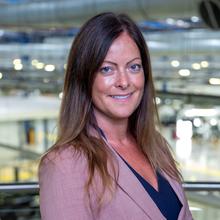 Andrea Baker, LEVC
Marketing and communications director
Baker moved to the London taxi maker in September last year from Bentley, where she was head of global media communications. At LEVC, owned by China's Geely, Andrea reports to CEO Joerg Hofmann and is responsible for boosting awareness globally of its electric taxi and forthcoming new electric van. Prior to her role at Bentley, Baker headed up PR for Porsche in the UK.

Charlotte Cowley, Aston Martin Lagonda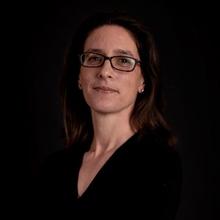 Charlotte Cowley, Aston Martin Lagonda
Director of investor relations
Cowley leads the Aston Martin office in charge of maintaining relations with investors and financial analysts – a key role as the British car maker looks to maintain funding in a difficult period. She moved to the job last year after moving from the same position at clothing and fashion accessory firm Burberry. Prior to that she worked in banking.

Helena Flynn, Jaguar Land Rover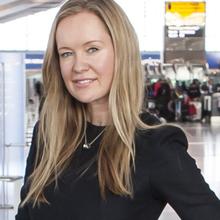 Helena Flynn, Jaguar Land Rover
Global head of brand communications
Flynn shifted to cars, and specifically JLR, in 2017 after moving from British Airways, where she had risen to the position of global head of international public relations during her 15 years at the airline. Flynn is also an advisory board member at Wimbledon All England Lawn Tennis club, working with the charity StreetGames. 

Debbie Hull, Mercedes-Benz UK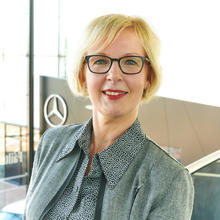 Debbie Hull, Mercedes-Benz UK
Communications director
Hull moved to her role as communications director in 2016, having worked for the German manufacturer in the UK since 1994. Prior to her current position she was brand and lifestyle communications manager. During that time she was instrumental in changing the perception of the brand and widening its appeal to a younger audience using a mix of lifestyle PR, influencer relations and sponsored events such as London Fashion Week.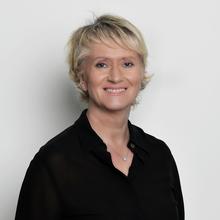 Jane Reeve, Ferrari
Chief communication officer
Reeve has been Ferrari's most senior communications executive since May last year. Prior to working at Ferrari, Reeve had a long career with global advertising and communication agencies, finishing as regional director, Europe for J Walter Thompson as well as chairwoman for J Walter Thompson Group Italy. Her agency career briefly paused in 2014 when she was made the first CEO of the Italian Fashion Council.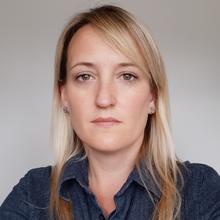 Kate Saxton, FCA UK
Public relations director
Saxton currently oversees PR for FCA's mainstream brands of Fiat, Fiat Professional, Abarth, Jeep and Alfa Romeo in the UK. She moved to FCA in 2015 from Honda, where she rose through the ranks to become the manager for European communications after joining the Japanese car maker from university in 2003. She graduated from Bath University with a degree in European studies and modern languages.

Kate Thompson, Volkswagen Commercial Vehicles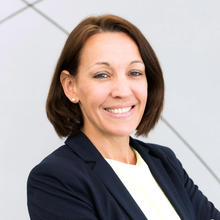 Kate Thompson, Volkswagen Commercial Vehicles
Head of press and PR
Thompson oversees PR for the increasingly important Volkswagen Commercial Vehicles brand, covering vans, pick-up trucks and campervans. She sits on the brands management team and reports directly to the brand director. She joined Volkswagen in 1999 handling PR for the Volkswagen Passenger Car brand after previously working on fleet magazines. She moved to her current role in 2015.

Natasha Waddington, Hyundai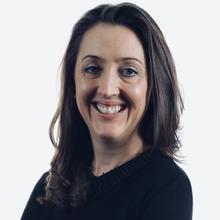 Natasha Waddington, Hyundai
Head of PR
Waddington has lead the PR operations for the Korean car maker's UK arm for the past nine years, overseeing a team of five. She reports directly to UK MD Ashley Andrew and advises the board on communications policy. She joined Hyundai from JLR, where she spent seven years in various positions with the company's public affairs teams. Waddington graduated from Cardiff University with a degree in history.