Winners 2020
Josephine Payne, Ford
Craiova vehicle plant assistant plant manager
Payne currently runs Ford's huge Craiova engine plant in Romania, where 1.0 and 1.5-litre EcoBoost engines are built at a rate of around 250,000 a year. On 1 September this year she took charge of production for both the Puma and the Ecosport, from rolled steel arriving at the plant to finished vehicles leaving it. Previously she was responsible for ramping up 1.5-litre diesel production at Dagenham, and before that she was based in the US, where she was Ford's global manufacturing manager for powertrain. She joined Ford in 1996 as a controls engineer and built up experience of engine and gearbox manufacturing. She has overseen projects in Bridgend, Dagenham, Spain, Mexico and Brazil, and delivered Ford's first petrol/diesel flexible line in Chennai, India. She holds a master's in electronic engineering from the University of Southampton.
Manufacturing nominees

Clare Errington, Nissan Manufacturing UK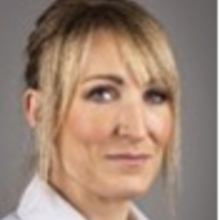 Clare Errington, Nissan Manufacturing UK
Paint shop production manager
In November 2018 Clare became the first ever female production manager at Nissan's Sunderland plant, where she successfully leads a team of 650, operating a new, state-of-theart paint shop facility. She has established herself as a plant 'People Champion', driving up engagement and enablement for the 6000-strong workforce.

Mairi Gordon, Toyota Manufacturing UK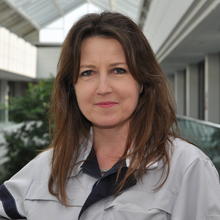 Mairi Gordon, Toyota Manufacturing UK
General manager, production operations, engine division
Gordon is based at Toyota's Deeside engine plant, which last year produced more than 300,000 1.8-litre petrol and hybrid engines. She oversees manufacturing, maintenance, engineering and quality assurance. Previously she worked at Toyota's Burnaston assembly plant, where she was general manager of the production control division. Gordon was one of the first British nationals to be hired at the Derbyshire facility back in 1990.
Wendy Graham, Ford of Europe Manufacturing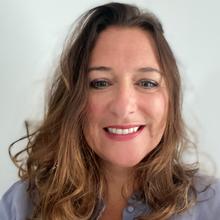 Wendy Graham, Ford of Europe Manufacturing
Reset & redesign manager
Graham is in charge of Ford of Europe's drive to deliver a sustainable future and cut manufacturing costs. Before her 2018 promotion to the role she wrote manufacturing strategy for all Ford engines globally up to 3.0 litres. The role reflected her impressive rise through Ford after joining as a graduate engineer in 1995. She holds a joint honours degree in mechanical and manufacturing engineering and Japanese from Cardiff University

Nicola Stoker, Nissan Europe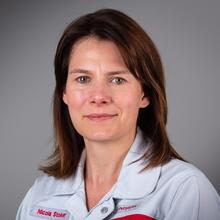 Nicola Stoker, Nissan Europe
General Manager, Micra TdC (total delivered cost) leader
Stoker's tole at Nissan Europe is to reduce the cost of building the Micra in France. Prior to her promotion early this year, Stoker was general manager for Renault-Nissan Alliance logistics, leading a team of more than 700 people across seven locations. She joined Nissan at the Sunderland plant 20 years ago as a graduate controller in the parts team before working her way up into the Alliance logistics team in 2009.