Winners 2020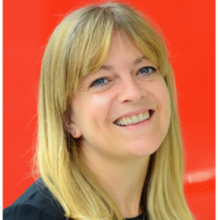 Helen Foord, PSA Group UK
Head of government relations and public policy
Foord's job is to press the PSA Group's case to government on issues that affect its two Vauxhall plants in the UK, as well as other general automotive issues. Foord took on the wider group remit when PSA bought Vauxhall/Opel in 2017 and has been the point person for a number of issues, including Brexit, which remains a key issue for the company, and the COVID-19 crisis. She has also led discussions with the government around the rapid uptake of ultra-low-emission vehicles necessary to help the UK meet its climate change targets. Foord has worked to secure investment for Vauxhall's Luton van plant and represents the interests of the group with local stakeholders – she is a South East Midlands Local Enterprise Partnership ambassador and a member of the Northern Automotive Alliance and the Luton Inclusive Economy Board. She joined Vauxhall's former owner GM in 2006, moving from energy watchdog Ofgem.
Government affairs nominees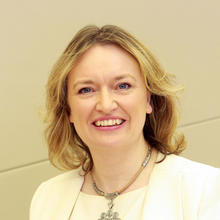 Sally Hepton, Bentley
Director of government relations and CSR
Hepton has lead both the government lobbying and corporate social responsibility functions for Bentley since 2013. Hepton is member of the board of the Northern Automotive Alliance and regional board member for the CBI. She is also chair of members for the University Technical College in Crewe. Previously Hepton held a number of UK and international roles for Shell, prior to which she worked in corporate and government affairs for Toyota.
Eman Martin-Vignerte, Robert Bosch UK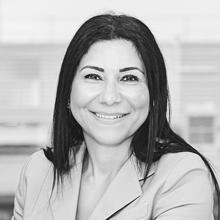 Eman Martin-Vignerte, Robert Bosch UK
Director, external affairs, governmental and political relations
Martin-Vignerte has been running Bosch UK's lobbying team since 2012. She joined the leading automotive supplier back in 1999 to work on software and hardware development but then went into sales, rising to the position of sales and business development director.

Sophie Ogunbiyi, Toyota Motor Europe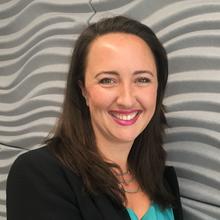 Sophie Ogunbiyi, Toyota Motor Europe
Manager, external affairs
Ogunbiyi presents Toyota's case to national and local government on issues ranging from environmental policies to manufacturing and skills legislation, and for the past five years she has chaired the policy co-ordination committee at the SMMT. She joined Toyota in 2009 as a senior specialist in external affairs, before being promoted to her current role. Prior to joining Toyota, she worked in public affairs at PR firm Hill+Knowlton.

Franziska Rothe, Volkswagen AG
Franziska Rothe, Volkswagen AG
Head of London office, governmental affairs
Franziska has been leading the London governmental affairs office, part of Volkswagen AG's global external and government relations department, since 2013. Prior to that she held roles in Bentley's PR department, including PR manager for Europe West and corporate and government affairs manager. Franziska joined Volkswagen AG in 2005 at the group's EU representation office in Brussels, managing a range of policy topics.