What is it?
The BMW X2 is the new, extra-sporty, added-desirability, ever-so-trendy sibling to the BMW X1 'sports activity vehicle' – and it has just arrived on UK roads in right-hand drive form.
You'll likely notice the X2 the first time you see one because while it's slightly more compact than the X1, whose wheelbase it shares, it also has the styling to create a bit of visual impact. Most versions of the car, unlike the M Sport-trim example we tested, have two-tone paintjobs, and there are optional alloy wheel sizes ranging all the way up to 20in.
All X2s get an extra BMW roundel on the C-pillar, too. BMW certainly wants to get your attention with this car and is pitching it as a "bold, rebellious, alternative choice". The irony of such a positioning for yet another premium crossover SUV in these past twelve months is, of course, about as plain as that extra blue-and-white propeller on the car's rump.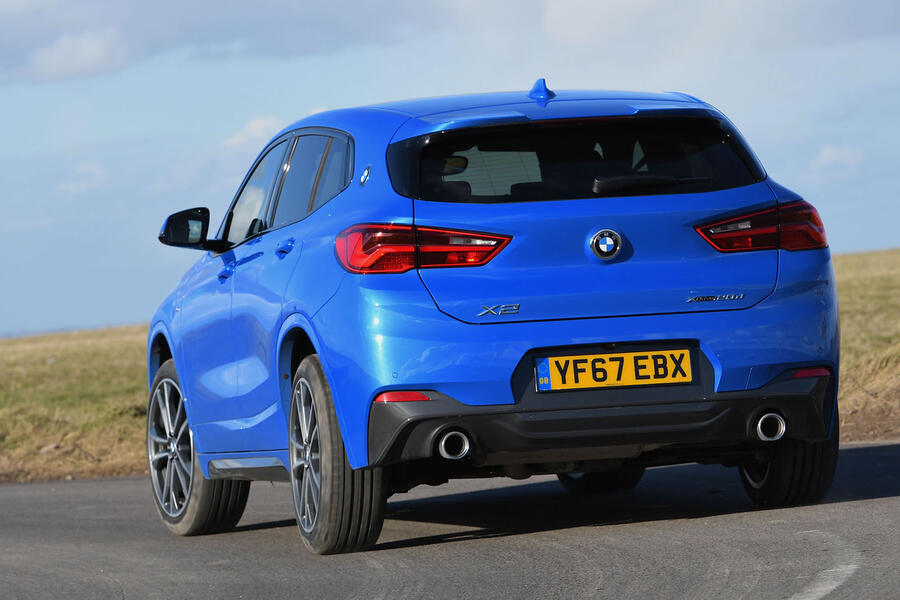 The BMW X2's engine range is a slightly truncated one at launch, with only 2.0-litre, four-cylinder turbocharged petrol and diesel motors available for the time being, with power outputs ranging from 148 to 189bhp.
Your options on driven wheels are defined by your preference on engine, as are those on transmissions. All 20i petrols are front-wheel-drive and come with a seven-speed twin-clutch automatic gearbox; all 20d diesels have four-wheel drive and eight-speed autos; and there's an 18d model coming in manual or auto form as a front-driver or in manual-only form as an xDrive.
The X2 has a lower roofline than the X1 and runs with firmer suspension settings in order to make for its handling more agile than that of the X1 – a car which, by crossover standards, is already pretty agile. The M Sport trim of the X2 test car for our first UK drive, meanwhile, made the suspension shorter and firmer still.
Variable Damper Control (VDC) adaptive dampers are an option, while run-flat tyres come as standard on M Sport and M Sport X derivatives but can be avoided if you stick to SE or Sport.