Now this ought to be high risk.
Buy an extensively equipped, complex car from a defunct
 car maker. Buy the last model that this defunct maker developed, complete with teething troubles. Pay a surprisingly high price for 
said car, despite the absence
 of a dealer network, an apparently uncertain parts supply and a tiny constituency of people who might actually want one when the time comes to sell it. But if I had £10,000
 to splash, a Saab 9-5 might just win my money – even though
I know there are better cars to be had for the same price, just
as there were when it was new. And back then, between 2010 and 2012, there was a network, a parts supply and the spluttering flame of a future for Saab.
Most of us know how Saab's most exciting new model in decades came to be cut short in its prime. Saab's owner General Motors was months away from launching the all-new 9-5 when the Lehman Brothers bank collapsed, triggering a monumental recession that took GM down with
it. In return for a US government bailout, GM had to agree to sell or close several brands, Saab included. Opportunistic manoeuvring from Spyker supercar boss Victor Muller allowed him to buy the company, part-funded by Russian oligarch money and an EU loan underwritten by the Swedish government, which shrewdly required the Saab parts operation as collateral. The money allowed Muller to launch the 9-5, to mixed but generally positive reviews. It wasn't a BMW-beater, but it wasn't so far off that you couldn't justify
 the temptation.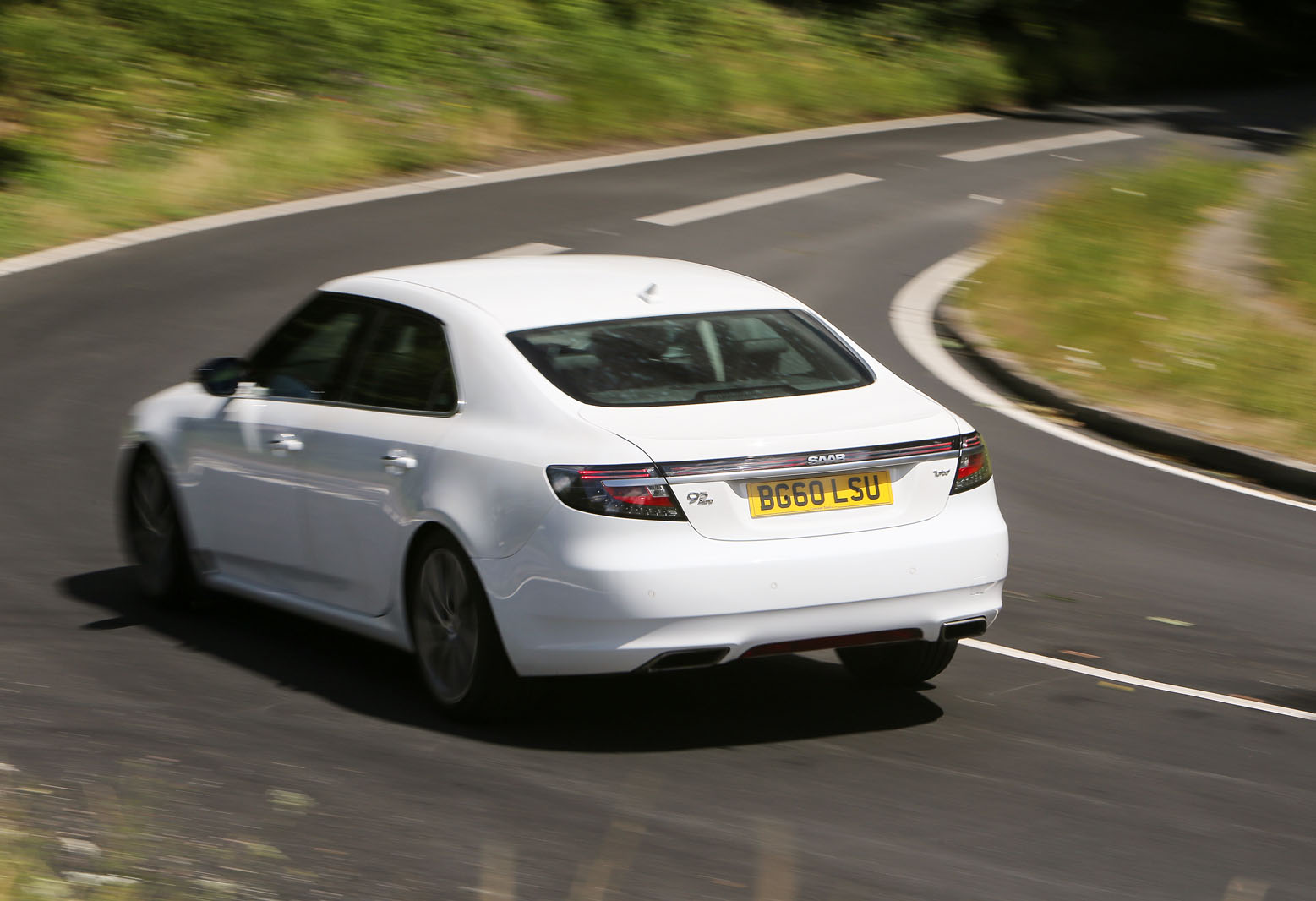 Which is where I am with the idea of buying one today, five years after the last example was driven from the mouth of the soon-to-be silenced Trollhättan factory. If you like variety in your cars, and enjoy the colour that every brand brings
to the kaleidoscope of automotive offerings (and, indeed, just plain
like Saabs), then the thought of
 that last 9-5 departing the stalled production line is a sad one. It's why I look at a 9-5 with a mixture of regret and admiration – the admiration stemming from the fact that it's a crisply handsome, distinctively proportioned saloon and pleasingly Saab-like with it. GM was a frequently frustrating custodian of this nuanced brand, but the last 9-5 was a good effort and one that the Swedish company could easily have built on.