Managing at the same time to look both butch and graceful, the Mercedes-Benz CL has always been such a handsome thing that it has been able to overcome its obvious drawback: it's charging you more for less.
Based on the contemporary four-door Mercedes S-Class, the CL gives you just two doors and less commodious rear accommodation, but what the heck. It looks rakish and it still glides down the road like little else.
Making its debut at the Geneva motor show in March 1999, the second-generation CL presented a new generation of luxury motoring to the world with the help of never-before-seen technologies from Mercedes, such as its Active Body Control (ABC) suspension, included as standard on all models. Not only did this innovation improve safety through the prevention of body roll, thus reducing driver fatigue, but it also improved comfort and handling, allowing for more predictable cornering and a more stable ride quality.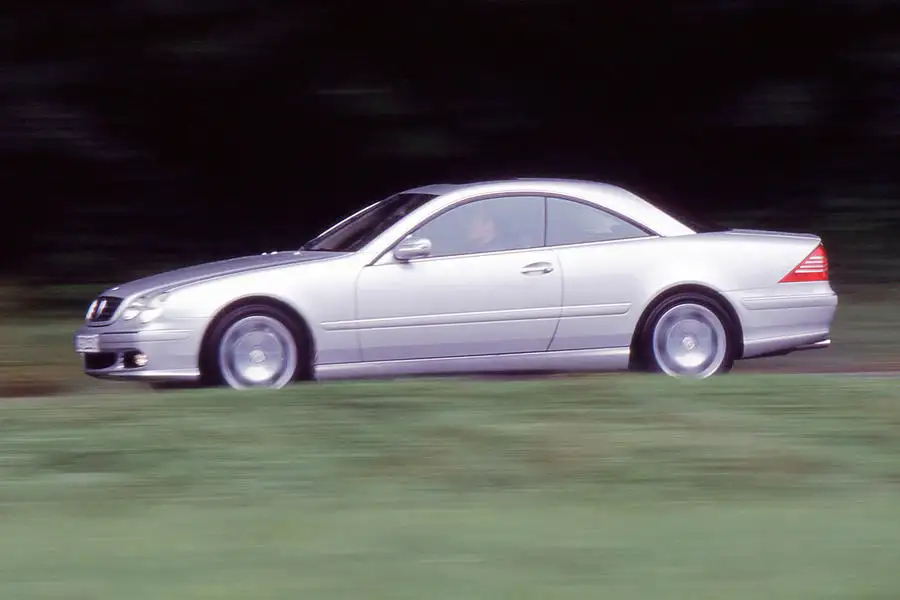 The pre-facelift CL was offered with a range of different engines. The CL 500 had 302bhp from a naturally aspirated V8 and there was 362bhp from the CL 600's V12. Both engines came as AMG variants, too: the 355bhp CL 55 (V8) and the 434bhp CL 63 (V12).
Although the engine configurations were on the meaty side, the CL always managed to stay true to its luxurious and comfortable nature.
In 2002, the CL was facelifted, which improved the performance figures of the CL 600 thanks to a new bi-turbo V12 engine that now pushed 493bhp. The updated CL 55 AMG matched the performance stats of the CL 600, but the V8 powertrain was known to be sportier and arguably more enjoyable than the CL 600. As a last new entry to the C215-generation CL range, Mercedes introduced the 603bhp CL 65 AMG in 2003. At the time, the CL 65 AMG and its S65 saloon sibling were two of the most powerful production cars built by Mercedes.
Those in the market for a CL knew they were getting not only a high-powered car but a feature-packed daily coupé too. Apart from the new ABC chassis, the CL had loads of cutting-edge tech that really stood out at the time.