Whatever the generation – Mk1, Mk2 or Mk3 – an Audi TT is a gift to used car buyers.
Evolutionary design means even a Mk1 looks reasonably fresh, while the mechanicals are tough and well proven and the bodies resistant to rust. Prices for the Mk1 start at around £1000 but, in truth, it's a bit long in the tooth. The cheapest Mk3 is around £14,000 – a little pricey for a bargain hunter.
Click here to buy your next used car from Autocar
Which leaves the Mk2, again available in coupé and roadster forms. Prices start at around £4000 for early and leggy 2.0 TFSIs, although just £2000 more puts you among better-kept examples with lower mileages. Want more power? Check out the 244bhp 3.2 V6 quattro: around £7000 gets you a good 2008-reg one.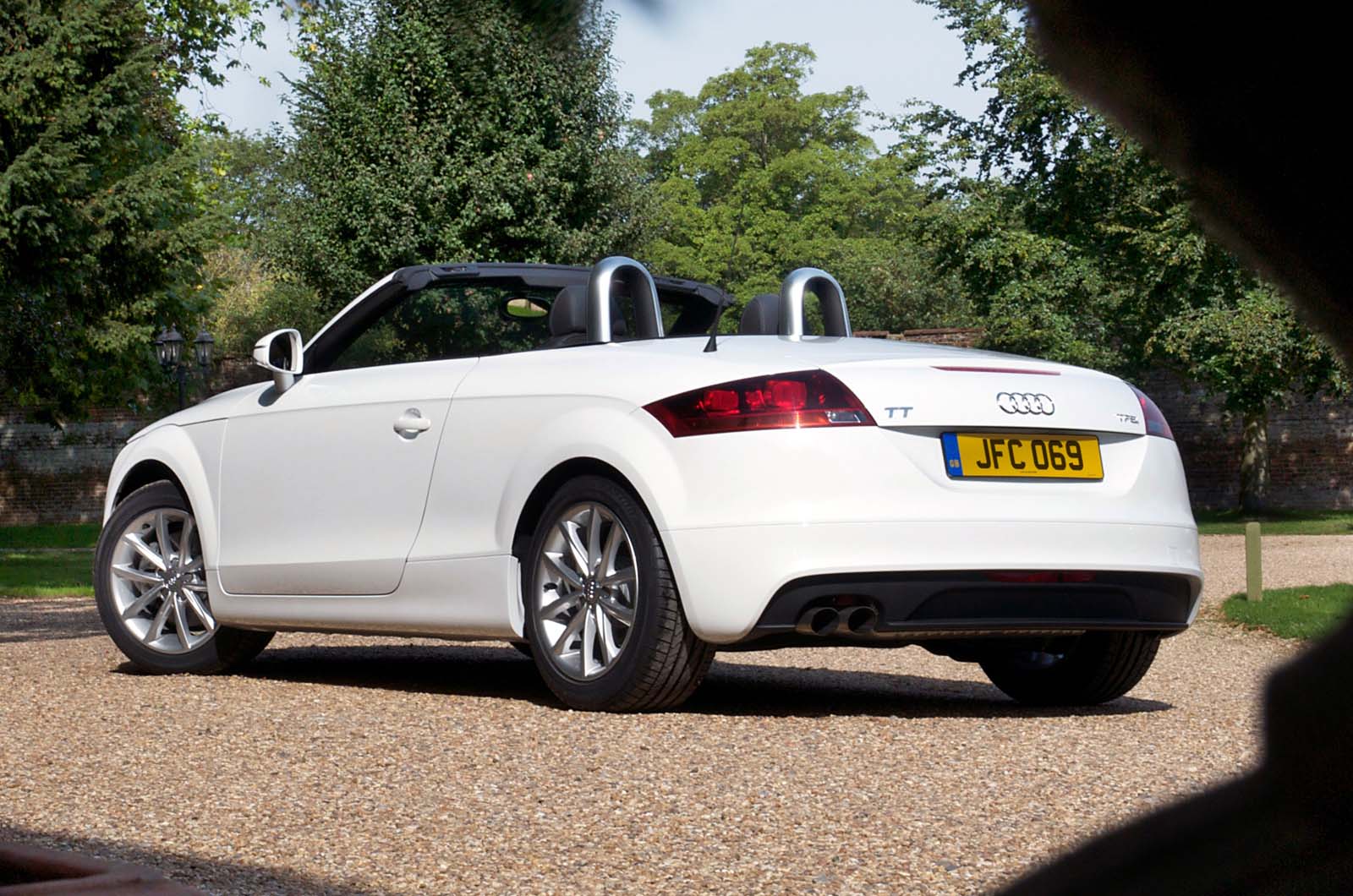 From there to £10,000, your world opens up, although you'll need a bit more for 2011-reg facelift cars (the 2.0 TFSI went from 194bhp to 205bhp, and a Sport button offering keener responses became an option across the range).
There's a 2.0 TDI diesel, of course. Expect at least 50mpg but the fact that it's available in only quattro form confirms its strong in-gear acceleration. So you're sure its emissions are within limits and its exhaust system is sound, make sure it's sold with a fresh MOT.
On your travels, you're sure to encounter a 156bhp 1.8 TFSI petrol. The engine appeared in the roadster in 2009 and then in the coupé in 2012. If the TT's looks are sufficient reward for you, it's something of a bargain. That it's surprisingly fun to drive is a bonus. A 2012-reg 1.8 TFSI Sport with full history and 60,000 miles is around £10,000.