Ten years since it was launched, the Alfa Romeo 4C still turns heads, still quickens pulses, still provokes debate. In the intervening years, the Alpine A110 has arrived and proved that it's possible to have as much fun but be comfortable, too.
Yet it doesn't pluck the heartstrings in the same way, at least if your ticker is stamped 'Alfa Romeo'. Production of the 4C ran from 2013 to 2020, and today there are only about 475 examples in the UK. For some years, few used ones came to market, but just recently more have begun to emerge. As this was written, around 20 were being offered at prices starting from £44,000. That compares with £35,000 two years ago.
Proving that Alfisti prefer to drive their cars than salt them away, many have done reasonable mileages, a few around 30,000.
The 4C comes in two flavours: original coupé and Spider, the latter launched in 2015 with a sticker price of £59,500 over the coupé's £52,000.
They are constructed around a strong yet light carbonfibre tub with aluminium subframes front and rear. The body panels are made of a composite material that flexes on impact and doesn't dent, although it will tear if struck hard enough.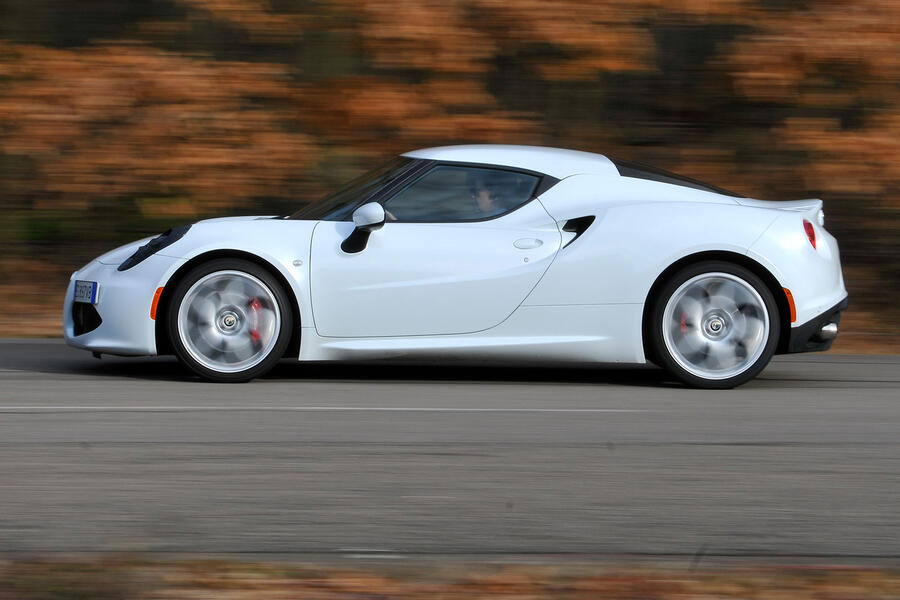 The steering is unassisted and the suspension by a double-wishbone arrangement at the front and MacPherson struts behind. The engine is a mid-mounted 1.75-litre turbo petrol four-pot. It produces 237bhp and drives the rear wheels through, when it behaves, a lightning-quick, six-speed dual-clutch automatic transmission.
With the coupé weighing only 925kg and the Spider 1080kg, 0-62mph takes 4.5sec, but its in-gear acceleration impresses more.
At launch, the 4C attracted mixed press. Everyone loved its looks and rawness, but a few testers, including Autocar's, criticised its unruly handling and steering on all but the smoothest of surfaces. Alfa took note and recalled early cars for tweaks to their geometry.