There seem to be all sorts of stats showing that the car buying world is about to turn green.
The AA is at it now, revealing that half of us plan to take measures to go green this year. Changes to how we drive and own cars top the list.
Well, that's a good thing. I would always encourage car buyers to make decisions that result in adjustments to how they drive and quite possibly what they drive. Then again, there's a YouGov report that shows the prospect of taking public transport is still less appealing than cadging a lift in a car. Of course it is. It's more comfy. So let's just go for a comfy journey. 
I'll do the green thing next time. Right now, we want an automatic gearbox, sound deadening and an unfashionable saloon format. A 1999 Honda Accord 1.8 i-VTEC SE would seem to be rather unsaleable these days, but with 116,000 miles, service history and a few months of MOT, this seems like a nice way to travel for £349. You should get a full year out of it before you get bored.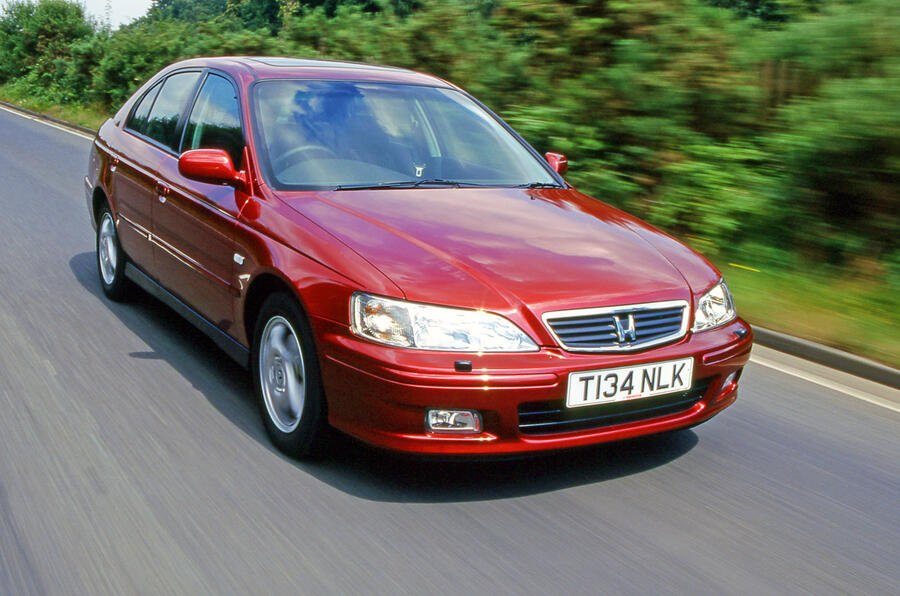 Rather cooler would be a Vauxhall Omega, and a 2.2i CD from 2003 with 145,000 miles is just £1 more than the Accord at £350. 
Oddly enough, I seemed to have stumbled across a £350 sweet saloon spot. Unsurprisingly, a 2005 Volvo S80 2.4 D5 SE with 277,000 miles for £350 looked solid enough. Oh, but the gears aren't great, there are issues that are going to cost a lot, and it always pays not to get excited about previously costly cars. 
Deeply unfashionable is good and worth sacrificing an automatic gearbox for. Which brings us to a 2003 Volkswagen Bora 1.6 SE with 160,000 miles, six months of MOT and an asking price of £450. A Golf with a boot, then, and you won't see many others. 
Also what you don't see very many of is a Mazda Xedos 6. Indeed, what are the chances of seeing two of them on sale together? Both 1999s and called Ted and Mabel. Mabel had 126,000 miles and Ted was up to 133,000. It really was a BOGOF situation as well: you could pick up both the odd, old couple for £450. The Mazda badge ought to be the guarantee of reliability. These may well be the bargain buy of 2019 so far. You'll kick yourself if you don't buy two rare, functioning 1990s Japanese legends.