It's very rare that Autocar bestows a five-star rating upon a car. But our praise for the new Alpine A110 following our first experience with it was nothing short of gushing.
This dainty two-door sports coupé roundly beat a host of rivals, most prominent among them a Porsche. Nearly everything is right about this car; its design is pretty, rather than aggressive; and it politely declines to play the ridiculous game of power-and-acceleration figure one-upmanship, instead focussing on weight reduction, with a performance suited to everyday driving and handling sublimely suited to the roads its maker shares a name with. The only quibble among enthusiasts is its refusal of a manual gearbox, although this at least offers a silver lining.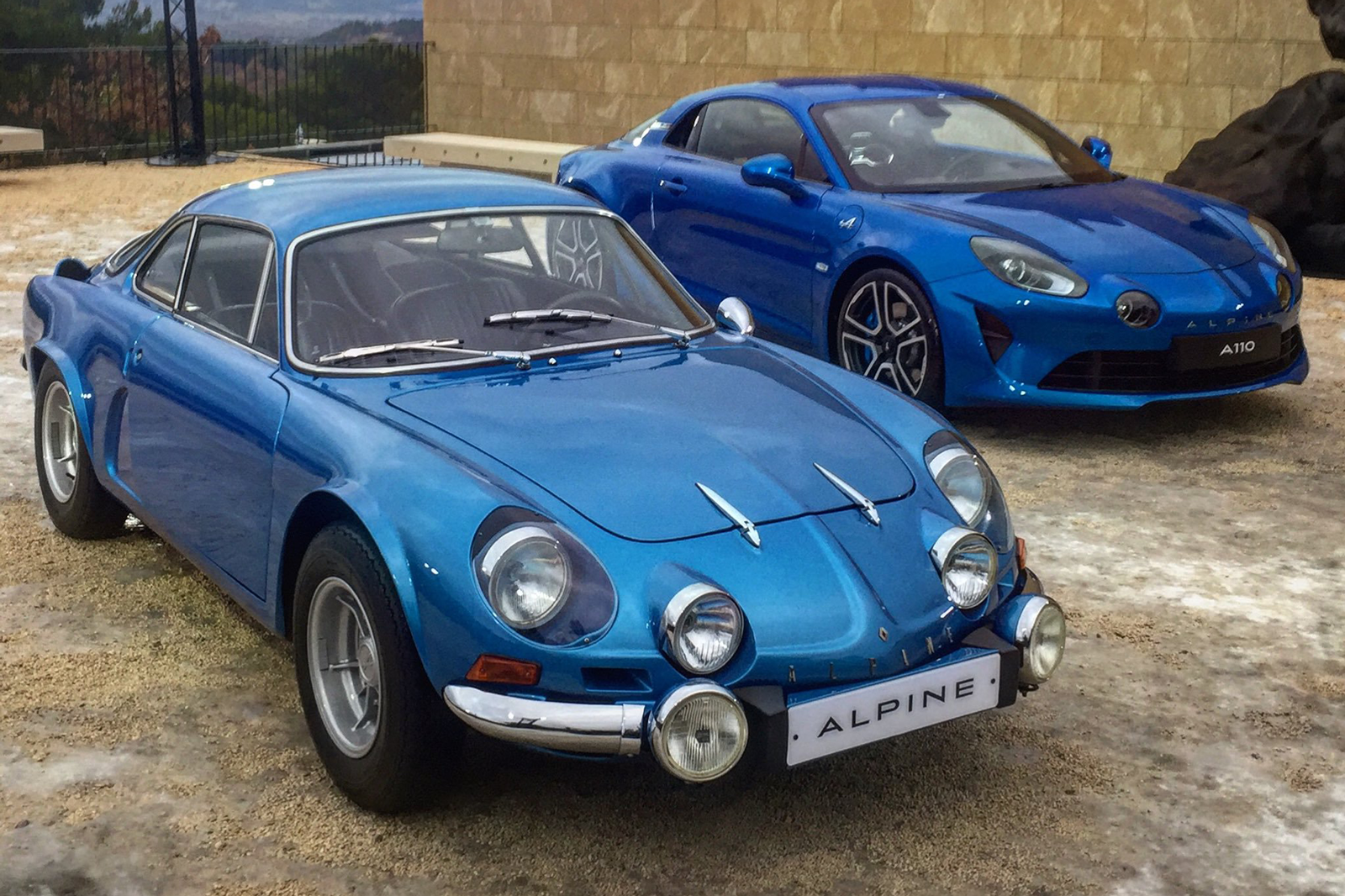 These principles reflected those of the original Alpine company. Its founder, Renault dealer and racing driver Jean Rédélé, had a simple philosophy of innovatively designed sports cars that were mechanically simple yet competitive, clad with lightweight, handsomely sculpted styling, and for a sensible price.
His first model, which launched the brand in 1955, was the A106, based on and using the same 21bhp 0.7-litre engine as the Renault 4CV budget family car. This was replaced by the A108, developed from the Renault Dauphine and using the 37bhp Gordini version of that car's 0.8-litre engine.
The next car was the A110 berlinette. It was evolved from the A108 but employed components from the new Renault 8, while power came from a 51bhp 0.9-litre version of Renault's ubiquitous straight-four Cléon-Fonte unit.
This model was Alpine's big hit, both commercially and in terms of racing, most notably in rallying, in which it ran away with the inaugural World Rally Championship in 1973, but also in endurance racing, hillclimbing, ice racing and rallycross.