The hardcore Aston Martin Rapide AMR, which has taken to the Goodwood hill climb, will be the last hurrah for the four-door saloon before it goes off sale in 2020.
It is the second model this year from Aston's burgeoning AMR performance sub-brand; the DB11 AMR was unveiled last month.
The £194,950 Rapide AMR — costing £45,450 more than the standard Rapide S — closely echoes the concept shown at the Geneva motor show in 2017, with a front grille reminiscent of the track-only Vantage AMR Pro and circular daytime running lights similar to recent Zagato models.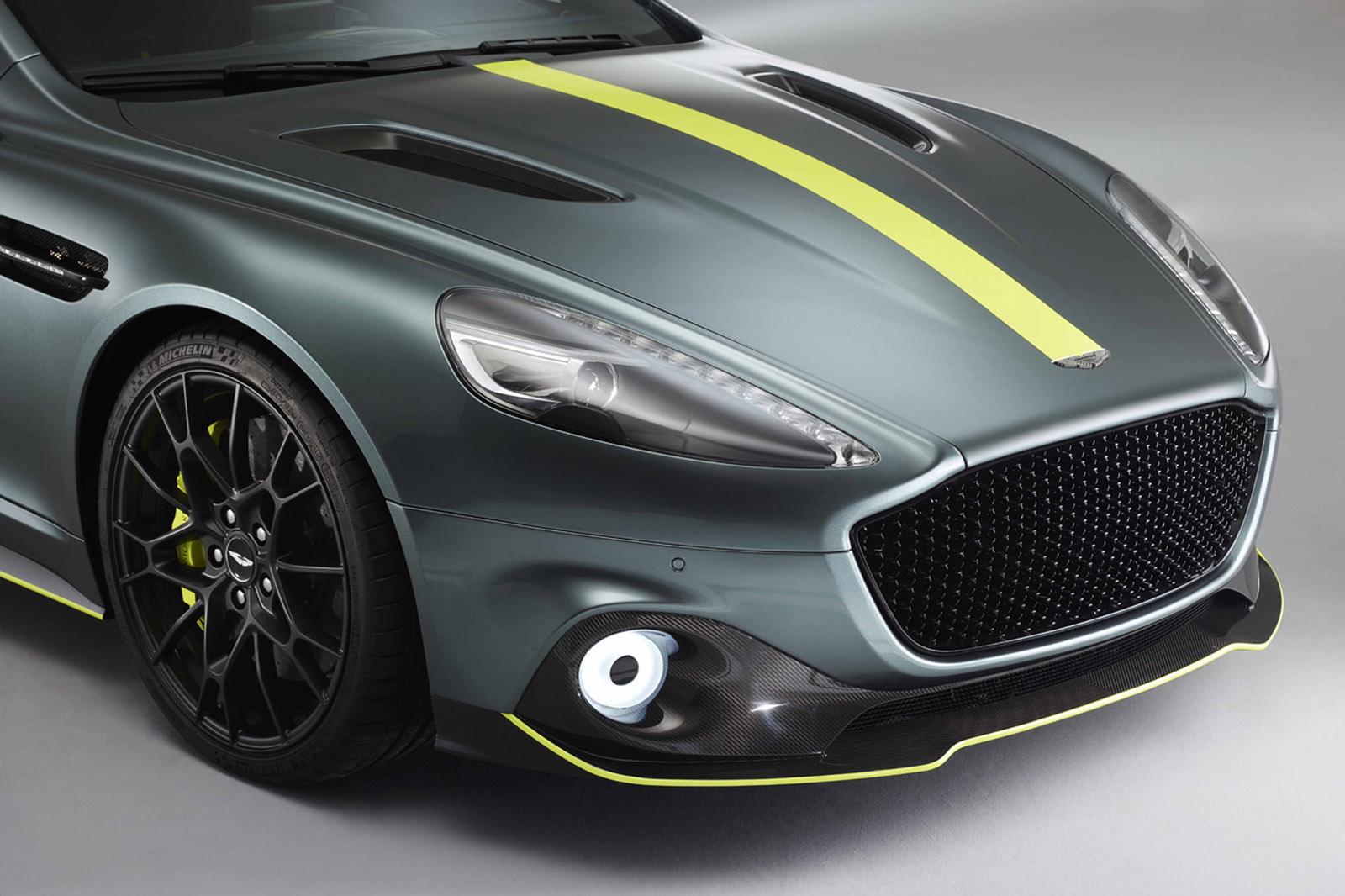 The AMR variant keeps the same 0-60mph time as the standard Rapide S at 4.2sec and shares the same naturally aspirated 6.0-litre V12 engine with 465lb ft of torque, but it gets uprated power from 545bhp to 595bhp.
Top speed is 205mph, making it 2mph faster than the Rapide S.
The increase in power is achieved by enhanced airflow to the engine as a result of larger inlet manifolds as well as new engine and gearbox calibration.
The Rapide AMR also has retuned suspension and optimised aerodynamics.