Adrian Flux Subaru Racing's Ashley Sutton will be celebrating this evening after taking two of the day's three possible wins at Snetterton.
Sutton, driving his Subaru Levorg, briefly took the lead in the championship standings after race two, but now sits in fourth place - well ahead of team-mate Jason Plato but behind Rob Collard, Colin Turkington and Gordon Shedden.
Here's how the day's action unfolded.
Round 17
At the start, it looked as if the BMW 125i M Sport of Turkington might take the win with ease, such was the pace with which he left the line. An overly charismatic turn-in by Turkington, though, saw him spin off, leaving the way clear for pole-sitter Jack Goff in his Honda Civic Type R.
Goff's pace began to fall off in the latter stages of the race, though, reputedly because of Eurotech Racing's decision to use the softer of the two tyre compounds on offer. Indeed, in the closing stages, Sutton closed down the 1.2-second gap between him and Goff's Honda and seized the chance to take the lead after Goff's car began to wiggle through the last few corners. This was Sutton's third win of the season but was to be the first of two victories today.
Speaking after the race, Sutton said: "I wouldn't have expected a mistake like that from Colin when he was out front and from then I knew my time with Jack would be a waiting game.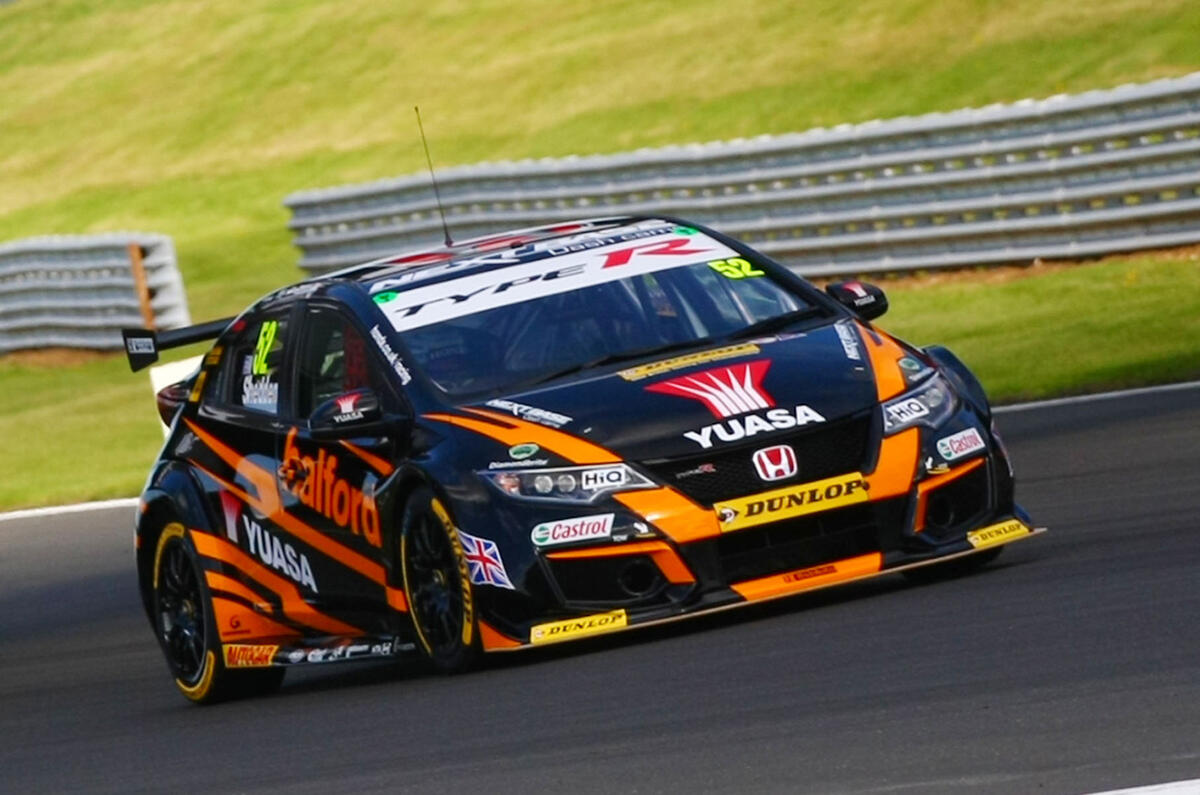 "He made one slight error and I made the most of my opportunity – I just managed to nip under him. If there's a win on the cards, you know I'm going to do my best to get it."
Elsewhere, Matt Neal took third position, managing to hold off both Andrew Jordan and Plato for the majority of the race. Those drivers took fourth and fifth respectively, with Jake Hill rounding off the top six.
Round 18
At the start of the second race, Goff's Honda again made a quick getaway, with Sutton and Jordan following closely behind. Sutton emerged from the first few corners in the lead, and was eventually able to put six seconds between his car and the chasing pack.