The Peugeot 3008 DKR that will compete in the 2017 Dakar Rally will make its public debut at the Paris motor show this week.
The thoroughbred racer gets design features that link it with Peugeot's five-door SUV, but underneath it uses a purpose-built spaceframe chassis designed specifically for the challenges of high-speed desert driving.
The body is made from cabonfibre composite and hides the car's double wishbone suspension with coil springs and twin dampers.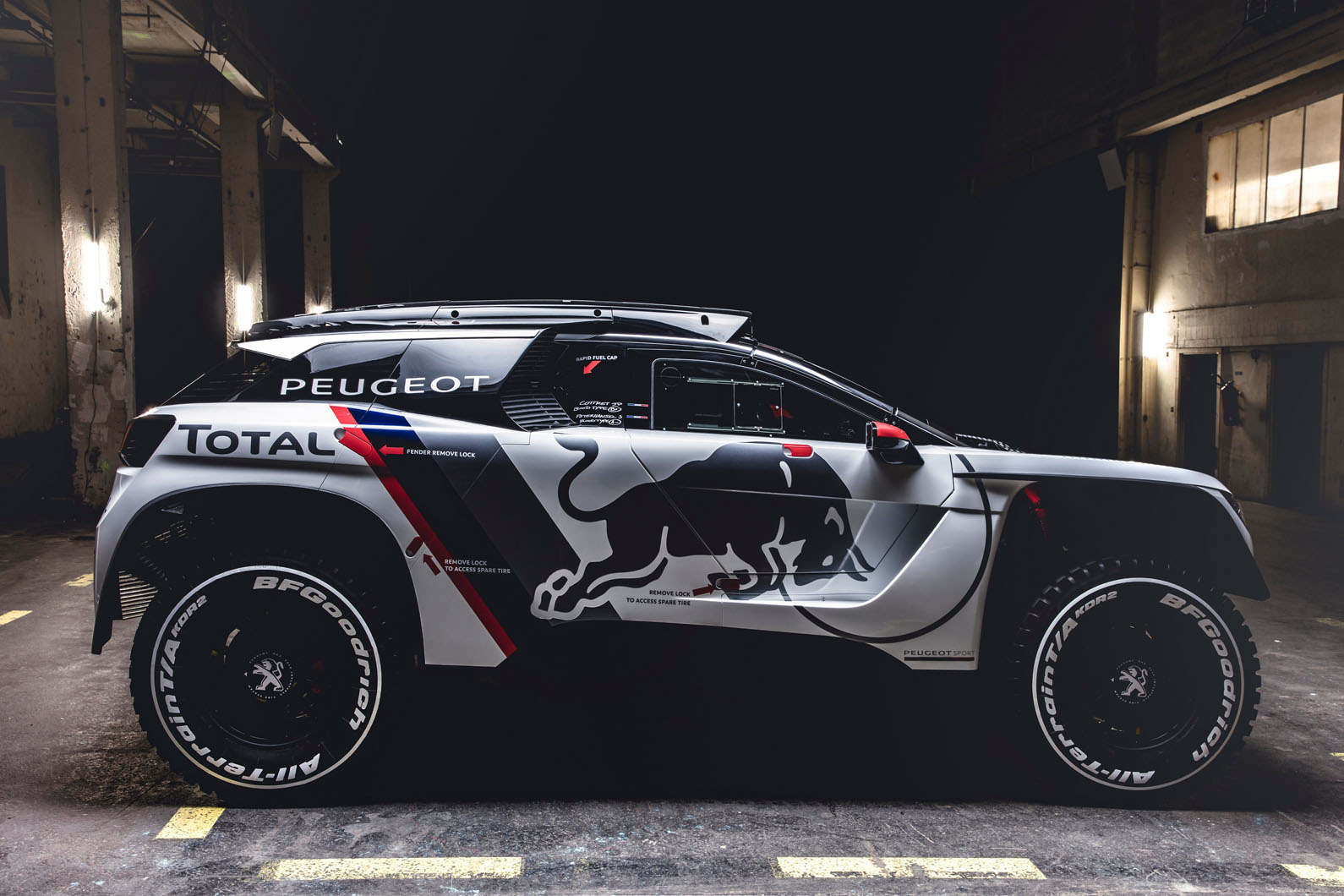 The rear-wheel-drive car uses a 3.0-litre V6 twin-turbo diesel engine, producing 340bhp and 590lb ft of torque. Drive is sent through a six-speed sequential gearbox, while braking is handled by 355mm ventilated discs.
The car is geared to attack sand dunes but it is still capable of 124mph.
The 3008 DKR is a successor to the 2016 Dakar Rally-winning 2008 DKR.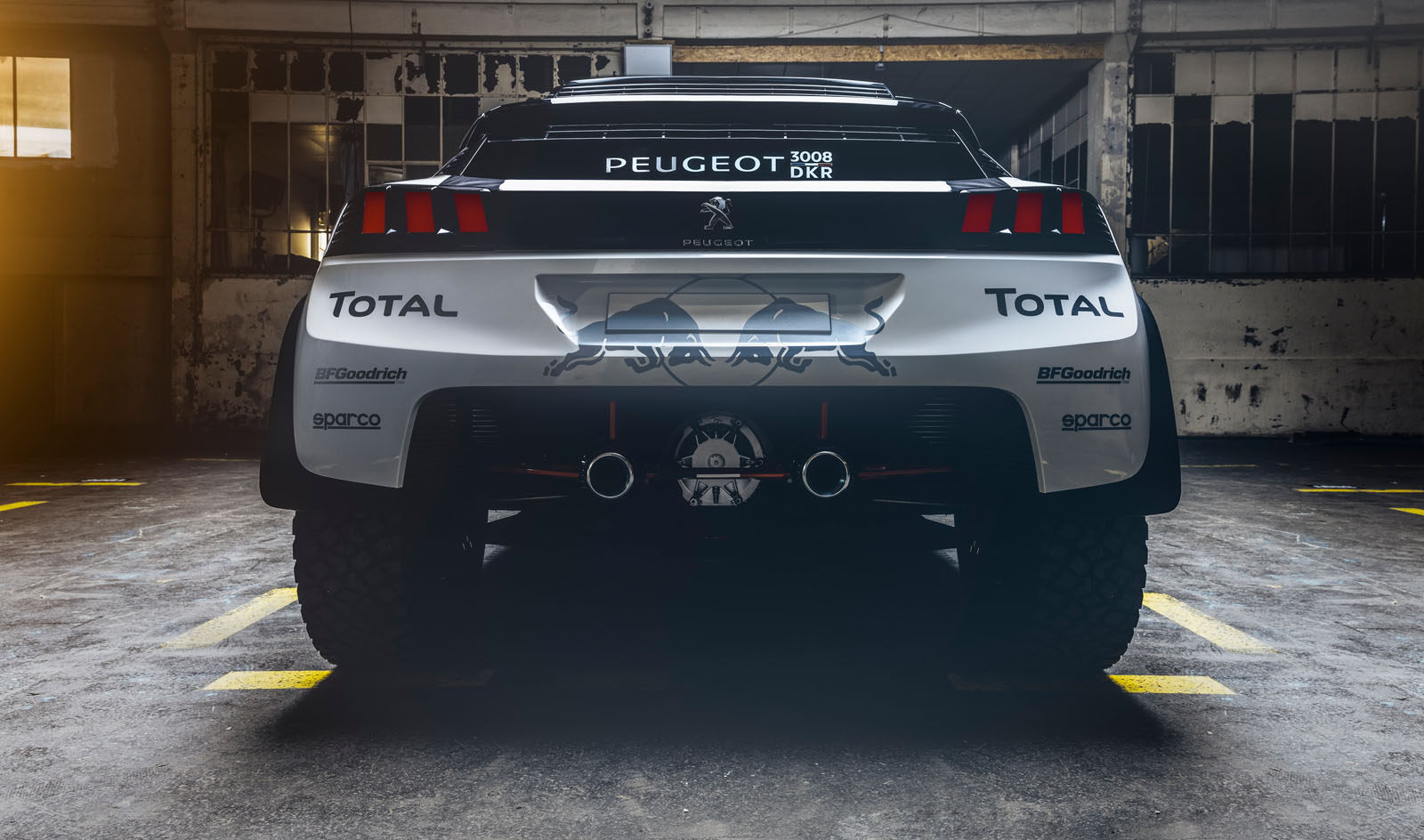 "The new 3008 symbolises the next step," said Team Peugeot Total and Red Bull director Bruno Famin. "Our goal with this car was to take the weaker points of the existing car and make them stronger while capitalising on all the existing strengths to improve them still further. There are also some new regulations, which we obviously needed to comply with."