Winners 2019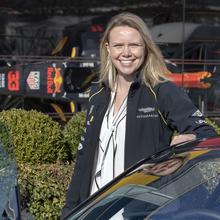 Hilary Andrew, Aston Martin
Vehicle engineering leader, vehicle development
Becoming vehicle engineering leader on the track-only AMR Pro edition of Aston's Valkyrie hypercar after joining Aston Martin in 2013 as a vehicle safety intern is without doubt the career path of a rising star. She joined after gaining a masters in mechanical engineering from Imperial College London and earned her sporting credentials by working on the University of Melbourne's Formula SAE race car during her exchange year there. After gaining a permanent position in vehicle safety, she moved to body-in-white and closures, where she researched the application of new technology. She won her current position working on the Valkyrie in January this year "due to her technical competence and team-building skills", the company wrote in nominating her.
Vehicle development nominees

Charlotte Beckett, Jaguar Land Rover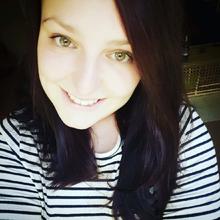 Charlotte Beckett, Jaguar Land Rover
Trim development facility lead
Charlotte is responsible for the workload, planning and people of both JLR's interior trim development workshops at Gaydon and Whitley. She won this important role after steadily moving through the ranks of Jaguar Land Rover trim development, which she joined as an apprentice in 2008. While an apprentice she worked hard to achieve qualifications from Warwickshire College, including a BTEC in manufacturing engineering. Her ambition is to expand the remit of the trim development workshop to produce more sustainable interiors, as well as building relationships with suppliers.
Lianne Christie, Jaguar Land Rover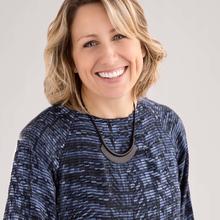 Lianne Christie, Jaguar Land Rover
Creative specialist, Land Rover Design
Lianne's design career has seen her innovate and create coherent experiences not only within the automotive industry but also throughout her time working in product design and technology development. Building on her formal education at the Royal Collage of Art, Lianne has gone on to develop a formidable understanding of materiality. Having previously worked at Philips, Nissan, Nokia and Microsoft, she has continued to change perceptions and push the boundaries of how design can contribute to and set strategic direction. Her conscious approach to material development has paved the way for more sustainable and technical design solutions, providing continuous innovation that is delivering within Land Rover vehicles now and in the future.

Louise Cook, Jaguar Land Rover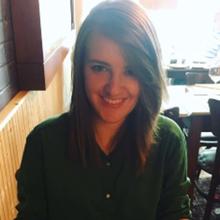 Louise Cook, Jaguar Land Rover
Lead engineer, tailgates
The satisfaction felt in the early years of being an automotive engineer comes in knowing you're responsible for one element of a new production car. In Louise's case it was the design and delivery of the electric charge port housing and illumination system on the Jaguar I-Pace, an achievement she calls her "biggest to date". She joined Jaguar Land Rover in 2012 as a graduate engineer after gaining a master of research degree from the University of Birmingham. In two years she moved to become lead engineer first for fuel systems, then charge port housing systems. She's now senior lead engineer working on tailgates, in charge of delivering the entire tailgate system on a new Range Rover product from concept stage through to physical vehicle validation.
Mary Crisp, Jaguar Land Rover
Mary Crisp, Jaguar Land Rover
Colour and materials manager, Land Rover Design
Mary's ambition within the Land Rover Design studio is to steer customers away from leather as the premium material of choice and towards more sustainable alternatives. After joining Jaguar Land Rover from Lotus in 2014 her first project was the Range Rover Velar, which was offered with a full non-leather interior developed in collaboration with Kvadrat. She began her career at the Royal College of Art, gaining an MA in textile design, before moving to Volkswagen in Wolfsburg, Germany, where she worked on the interior of the Up city car. Moving to Lotus in 2010, she was made senior colour and material designer.

Marta Garcia-Santamaria, Jaguar Land Rover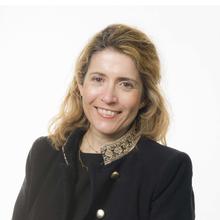 Marta Garcia-Santamaria, Jaguar Land Rover
Senior manager, body programmes lead, body engineering
Marta has held a number of key positions within Jaguar Land Rover since joining as a graduate engineer in 1998, including project manager for the Jaguar I-Pace and manager of the advanced product creation team that seeks a better understanding between design and engineering ahead of new model development. Marta became a senior manager four years ago and moved to her current role recently, leading the engineering delivery of new programmes. Her masters degree was in materials engineering, which started her career as a materials engineer.  Marta has worked in a wide range of engineering functions, from electrical engineering, to programme management and more recently body engineering. She's co-founder and co-chair of JLR's Women in Engineering network, which now has 500 members. She wants to be seen as a role model for female engineers. "I want to showcase that being a mum and being a technical leader and team manager are not mutually exclusive, and that you can actually excel at all three," she said.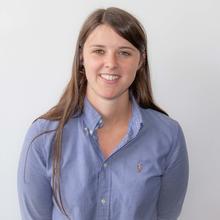 Hannah Harding, Bentley
Design engineer
At Bentley Hannah is responsible for the development of powered boot and tailgate systems, including the "class-leading" system on the forthcoming Flying Spur. She joined the company as a placement student in 2013 while finishing her degree in innovative manufacturing engineering at Loughborough University, and returned to the company in 2015 after a short stint at BAE Systems. She was highly praised by Steve Crowe, Bentley's functional manager for tailgate and boot systems, who singled out her methodical and analytical problem-resolution skills as well as her "innovative thinking".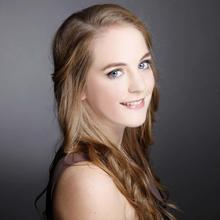 Natasha Harding, Bentley
Design engineer
After an initial stint during her undergraduate placement year, Natasha joined Bentley on its graduate programme in 2015 after acing her materials science and engineering degree at the University of Manchester. She also won the Cort medal from the School of Materials after achieving the highest performance in her final-year examinations and assessments, and in 2017 she became a fully fledged materials development engineer. Natasha was nominated by Marine Godot, Bentley's functional manager for materials development, who described her as "exhibiting behaviours well beyond those expected of someone of her level". Natasha's knowledge of wood processing and finishing has seen her deliver marquetry and open-pore wood veneer projects for Bentley's Mulliner division. She also plays a leading role in projects looking at the integration of digital content into luxury interior finishes.

Bethan Jones, Jaguar Land Rover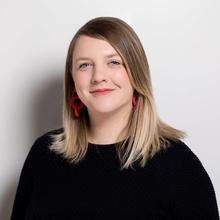 Bethan Jones, Jaguar Land Rover
Creative specialist, colour and materials
Bethan joined Land Rover Design in 2014 after completing her studies at the Royal College of Art in mixed media textile design. She plays an integral role within a strategic team responsible for the broad overarching strategies, partnerships and innovations that surround material technologies for Land Rover's current and future vehicles. Bethan prides herself on her ability to bring a new perspective to the table. Identifying and reflecting both current and future changes within broad global landscapes, Bethan manifests these shifts through timely key material and technical design innovations and strategies that hold responsible values. This is evidenced within the newly launched Evoque, where Bethan initiated and led the material strategy and design developments that embody responsible values.

Louise Christine McCallum, Bentley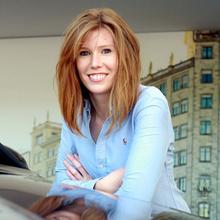 Louise Christine McCallum, Bentley
Interior designer
Bentley's interiors are globally renowned and part of that is due to the hard work and skill of Louise, who lists her technically impressive 'diamond in diamond' quilted seat pattern available on the new Continental GT as one her recent design achievements. She also developed a cross-functional process to bring design and engineering closer at the start of each seat design programme. She joined Bentley as a styling intern in 2012 following an internship at Audi within the exterior design team. She graduated from Coventry University in 2010 with a first-class honours degree in automotive design before travelling to Sweden to start her Masters at Umea Institute of Design. Louise's goal is to become head of interior design.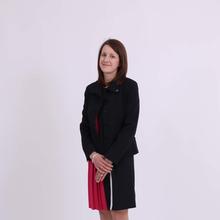 Emma Pickering, Bentley
Functional manager, market delivery
Emma joined Bentley on the graduate scheme nearly eight years ago after gaining a degree in aerospace engineering with pilot studies at the University of Liverpool. She rose to manager level in 2017, working to make sure Bentley's cars gain certification in its global markets. Emma leads a team of five to cover more than 50 different markets and now has an "extensive knowledge" of what's required for vehicles to gain type approval across the world, according to Simon Naughton, Bentley's head of product certification. Describing her as "very influential", he says Emma's knowledge base and people skills will quickly see her running her product certification team.

Ella Podmore, McLaren Automotive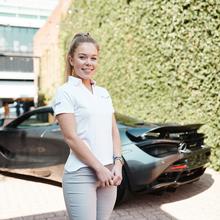 Ella Podmore, McLaren Automotive
Materials engineer
Ella joined McLaren's road car division in 2016 as quality process engineer after graduating with a first-class masters degree in materials engineering from the University of Manchester. She has since impressed the company enough to be promoted to materials engineer. She's responsible for all investigations into materials used in the company's sports cars and supercars, helping engineers spec the appropriate materials at the design phase. "Ella has particularly impressed with her knowledge of corrosion effects in aluminium body panels," McLaren wrote in nominating her, adding that "her technical skills are matched equally with her interpersonal and team-working skills". Ella's aim is to build a materials engineering department within McLaren Automotive.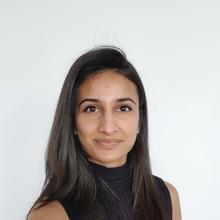 Kalpita Sidapra, Ford
Senior environmental homologation engineer
The complexities of preparing vehicles for the WLTP emissions regulations have proven to be a challenge for many auto OEMs, but within Ford, Kalpita has made it her speciality. She started at the brand in 2014 as part of the year's graduate intake, after gaining a degree in chemical engineering from Loughborough University. She began as an environmental homologation engineer, ensuring Ford's cars adhere to emissions standards globally, and quickly became a WLTP expert. This role included coordinating the effects of mass, rolling resistance and aero for emissions performance, fuel economy and CO2. She travelled to multiple facilities around Europe to oversee new test methods and apply her specialist knowledge. After successfully delivering the environmental homologation for the new Fiesta, EcoSport and KA programmes, she now leads the homologation of the latest Transit.

Michelle Stacey, Jaguar Land Rover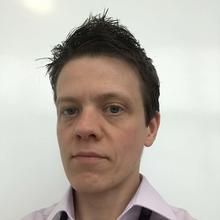 Michelle Stacey, Jaguar Land Rover
Chassis lead engineer
Michelle started at Jaguar Land Rover 18 years ago as an advanced modern apprentice working at the Castle Bromwich assembly maintenance department, where she won 'apprentice of the year', and she has since risen to an impressive level. She stayed at the Jaguar plant and is now the first point of contact for all chassis engineering issues on the Jaguar XF, XE, XJ and F-Type built at the plant. Her manager Peter Gouldthorpe calls her an inspirational leader of the future, adding: "When Michelle is involved in a project it's in good hands. She often works extra hours for no reward other than seeing the job done correctly."

Gemma Wharton, Jaguar Land Rover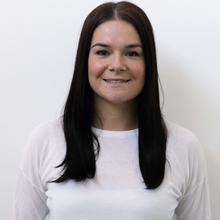 Gemma Wharton, Jaguar Land Rover
Technical engineer
Gemma's role is to support Nick Rogers, Jaguar Land Rover's director of engineering, in a technical capacity – an enviable position for a young engineer, given that it gives visibility across the entire industry. She supports meetings, follow up enquiries with engineering teams and carries out fast-paced research projects. Gemma joined the company on a placement scheme in 2013 during her systems engineering degree at Loughborough University and joined on a graduate scheme in 2015. There she worked on the UK Autodrive project, for which she was responsible for the drive-by-wire system which controlled the motion of the vehicle.

Victoria Woolley, Bentley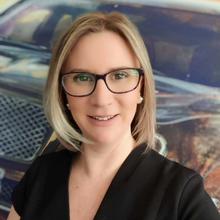 Victoria Woolley, Bentley
Functional project manager, chassis engineering
Victoria joined Bentley in 2000 after gaining a business diploma at Cardiff University and has held numerous positions within the company since then. She joined her current department in a build support role on the Bentayga platform and then gained an HNC in mechanical engineering while balancing her job and being a working mum. In her current position as functional project manager for the Bentayga she has delivered the chassis systems for the Bentayga TDI, V8 and PHEV projects.