Winners 2019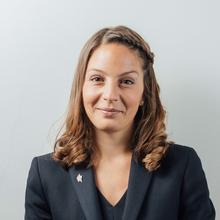 Nev Hart, Jardine Motors Group
Learning and academy team leader
Nev started in sales before moving to aftersales, where she earned promotion first to aftersales manager then service manager, the latter at West London Audi. Then she paused, took stock, got a job with a wine investment broker and volunteered at a special needs school, before returning to automotive renewed and looking for a challenge in people development. Her promotion to Jardine Academy team leader has reaped rewards for the business. Last year she trained 15 in aftersales with a 34% internal promotion rate, and her sales executive intake all passed their final assessment and have given a £218,996 return on investment per graduate. Last year Nev took a leading role in the colleague support mentor project, which is aimed at training staff to give support to colleagues experiencing mental health problems. Nev has been instrumental in creating an interactive map on the company intranet to highlight the closest support mentor to any colleague across the group.
People development nominees

Jemma Ashford, Volkswagen Group UK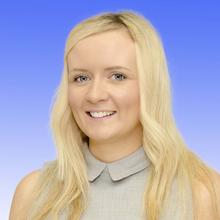 Jemma Ashford, Volkswagen Group UK
Learning and development manager
Since joining Volkswagen as an HR advisor in 2015, Jemma has quickly progressed. In her current role, to which she was promoted in April this year, Jemma will oversee training programmes and talent development for the Volkswagen Group's 900 employees. She secured the position after impressing in her previous position as HR manager, where she was responsible for more than one third of the company's employees and took a lead role in people development and the strategy of the company's IT departments. Jemma also created a programme to welcome maternity returners back to work and has been instrumental in managing the graduate and undergraduate schemes, which played a big part in VW being named second in Job Crowd's Top 100 Graduate Employers survey.

Maxine Bonwick, Volkswagen Group UK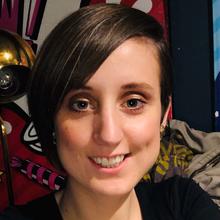 Maxine Bonwick, Volkswagen Group UK
HR business partner
Maxine joined the Volkswagen Group last year as an HR business partner for Audi, Volkswagen CV and Group Commercial Services. She has already been instrumental in appointing half of Audi UK's board of management as well as redefining the brand and people strategies at Volkswagen Commercial Vehicles. Maxine sits on four leadership teams responsible for 350 of the VW Group's 900 UK employees. She joined VW from tech firm Ingram Micro, returning to the motor industry five years after leaving her first job with Enterprise Rent-a-Car. VW Group UK HR director Penny Burnett praised Maxine's "huge drive and passion". She said: "In a short time here she has supported the business through the attraction, development and retention of talent."

Heather Brooks, Volkswagen Group
Heather Brooks, Volkswagen Group
Resourcing business partner
Heather leads a six-strong team and advises at all levels of the Volkswagen Group in the UK on recruitment and talent for its teams. She oversees the recruitment of 220 roles per year from undergraduates to senior leaders and has introduced new resourcing and attraction methods, such as LinkedIn and WorkingMums.co.uk. After gaining a law degree, she discovered an interest in the people side of business during her first job at Selfridges HQ in London. She then moved to men's clothing specialist Charles Tyrwhitt before the jump to VW in 2016. VW's head of organisation development, Louisa Hughes, praised Heather for "transforming our recruitment offering", driven by her enthusiasm and passion for the job.
Rebecca Corker, McLaren Automotive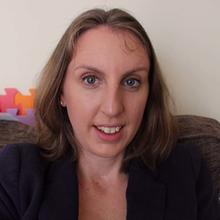 Rebecca Corker, McLaren Automotive
Head of HR
Rebecca's considerable responsibility at McLaren lies across six different business areas including global sales and marketing, quality, finance and commercial. She works collaboratively with her business partners to drive the delivery of the company's growth targets, as well as ensuring that the unique culture that exists within the business continues to harness and support its talent. Rebecca joined McLaren as an HR business partner in 2015, moving from Italian oil and gas industry contractor Saipem, before being promoted to head of HR in 2017. In 2018 she provided maternity cover at executive director of HR level and is targeting a director role herself in the future.

Gill Crowther, Mitsubishi UK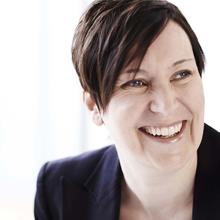 Gill Crowther, Mitsubishi UK
General manager, HR and administration
General manager, HR and administration <<job title taken from LinkedIn>>
Gill started out in the automotive industry in 1993 when she joined a Ford graduate programme but left four years later to build up a wealth of knowledge at companies such as Glaxo Welcome, Microsoft and Nominet, before setting up her own consultancy business. She was lured back into automotive HR in 2017 by Mitsubishi UK, where she introduced sweeping changes with the goal of getting the importer company into the Sunday Times Best Companies to Work For list by 2022, and within 18 months she had reformed the company's recruitment, development and performance management. Managing director Rob Lindley said: "Her ability not only to see what needs to be changed but also to have the energy, determination and passion to see these changes through is truly remarkable."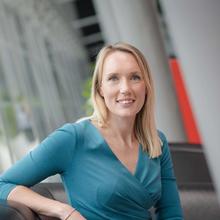 Carla Henson, Toyota GB
Senior manager HR business partnering and employee experience
Carla was talent-spotted at Toyota GB while working as secretary to the director of HR. Realising her potential, the company promoted her in 2012 to project specialist in HR, and from there she has been promoted twice again, the latest last year following her successful completion of the Institute of Leadership and Management level five coaching and mentoring course. Her achievements include leading the review of Toyota's benefits offer and introducing a new flexible benefits portal. Rachel Shepherd, general manager of HR and facilities, believes she will go far. "Carla is keen to learn, responds to feedback well and converts it immediately," she said.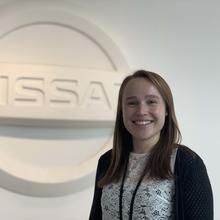 Catherine Hicks, Nissan
Alliance rotational development programme project lead, Nissan HQ, Yokohama, Japan
Catherine is one of very few of this year's rising stars to be working outside the UK. She changed roles this April to oversee the Renault-Nissan-Mitsubishi Alliance's rotational development programme, which prepares top MBA graduates for future leadership roles by giving them global assignments within the Alliance over a five-year period. Catherine first moved to Nissan's Japan HQ last year after spending three years working for Nissan in the UK, where she helped revamp the induction process for new starters and managed the firm's recruitment process for graduates. She first joined Nissan on an HR placement while studying for a degree in business and management at the University of Exeter, and she has impressed the company ever since. In her nomination the company praised her "incredibly well-developed HR instincts and judgement for her relatively short experience".

Jo Knipp, BMW (UK) Manufacturing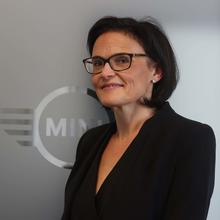 Jo Knipp, BMW (UK) Manufacturing
General manager, HR, Plant Oxford
Jo is a senior member of the HR team overseeing all aspects of HR management at the MINI factory in Oxford. Promotion to her current role came in 2017 following two HR leadership roles in the UK. Her fluency in German, previously honed by five years spent teaching German at GSCE and A-Level, remains an asset. Her nomination from BMW highlights achievements such as helping boost attendance rates to record levels, the creation of new tools for competency management, the establishment of an innovative mentoring programme and trade union negotiations for major changes to the pension scheme. Bob Shankly, HR director for BMW manufacturing in the UK, described her as "one of the most forward-thinking and dynamic colleagues I've had the pleasure to work with".

Julie Lang, Jardine Motors Group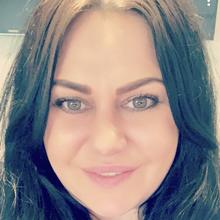 Julie Lang, Jardine Motors Group
Academy trainer
Julie is responsible for training sales staff and service advisors for Jardine Motors' Jaguar Land Rover dealerships, a role she's been performing successfully since joining the company in 2017. Of her graduates, 70% have stayed with the firm – impressive given traditionally high turnover rates – and sold cars in numbers above their requirement. Julie is also the lead trainer in the First Line Manager programme, with 12 colleagues trained so far with the goal of increasing internal promotion rates. Julie's early experience of the motor industry came from nine years at Kwik Fit Insurance, and her goal now is to move towards a head of business role at Jardine Motors.

Jessica Portman, Toyota GB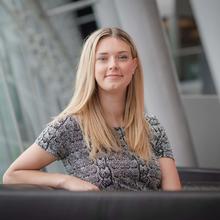 Jessica Portman, Toyota GB
HR specialist, emerging talent
Jessica has impressed since joining Toyota's sales and marketing operations in 2017 thanks her work heading up the student and graduate programmes. She oversees the current intake of 22 students and four graduates, making sure they're placed in the right departments and determining the success criteria. She's also been working with external agencies on how to make Toyota more attractive as an employer to emerging female talent. Jessica's degree was in social work, but she shifted her focus to HR, working first at Asda then Samsung Electronics. She also recently achieved her Chartered Institute of Personnel and Development qualification in human resource management.

Katie Williams, Marshall Motor Group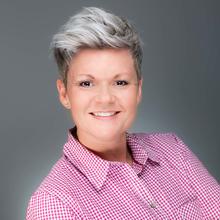 Katie Williams, Marshall Motor Group
HR programme manager
Katie's job within the Marshall dealer group is to develop and manage colleague engagement programmes, including those that helped the firm to eleventh place in Great Place to Work's Best Workplace awards for 2019. The 'family feel' that Marshall promotes is part of Katie's responsibility. Helen Burrows, Marshall's HR director, said: "Every interaction she has with colleagues is supportive and encouraging and leaves each colleague feeling incredibly valued and significant to our business." Katie had a spell selling cars herself, before moving to HR at Inchcape UK then away from the car industry at Toni & Guy. For almost five years she ran marketing and communications for a SEAT dealership owned by her and her husband, before returning to HR at Marshall in 2014.