Winners 2019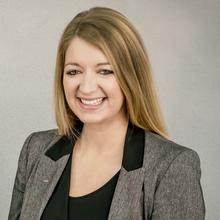 Camilla Scanes, Audi
Media relations manager
Camilla was promoted to her current role at Audi at the end of 2017. She joined the brand in 2014 after starting her automotive career as a PR executive at Skoda in 2011. Camilla won her place here, and victory in the category, thanks in part to a glowing recommendation from her manager, head of UK press and PR Gavin Ward, who describes her as "exceptionally bright". Her achievements include helping launch Audi's first electric car, the E-tron – just one of 150 events she has now worked on. Her events are "well-attended, receive excellent feedback and lead to great coverage", Audi said in her nomination. She graduated from the University of Lincoln in 2011 with a first-class degree in drama and theatre arts, before deciding to switch focus to PR.
PR and communications nominees

Rachel Goodwin, Mercedes-Benz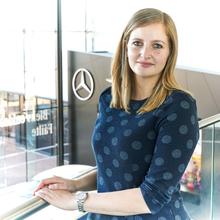 Rachel Goodwin, Mercedes-Benz
Senior press officer
Rachel's tenacious approach has given her an enviable early career arc. She secured a corporate communications and events internship at Mercedes-Benz, then a full-time role at PFPR Communications before moving to Hyundai in 2015. She then returned to Mercedes and has since been promoted to senior press officer. Mercedes-Benz communications director Debbie Hull describes her as "extremely capable and very highly thought of".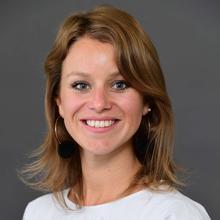 Lucy Goss, Nissan GB
Communications manager – internal, events and partnerships
Lucy joined Nissan in 2012 to work at its Cranfield technical centre, but her first outside-facing comms role came with PR firm Performance Communications in 2013. A year later she was back at Nissan, and promotion to her current role came in 2016. Her job includes arranging guest speakers for staff and helping to coordinate activities around brand sponsorship.

Emily Hogg, Jaguar Land Rover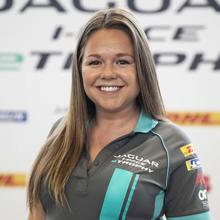 Emily Hogg, Jaguar Land Rover
Global brand and partnerships communications officer
Emily has achieved much in her short career so far. Emily landed her first automotive job as communications assistant at Nissan UK in 2015. After a year there she moved to Performance Communications, before taking the job at Jaguar Land Rover. Her current role includes driving the PR campaign for Land Rover at the 2019 Rugby World Cup, supporting the communications manager at Jaguar Racing and helping to drive the story-telling around Land Rover branded and licensed goods.

Sahra Lewis, Honda Europe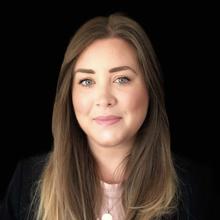 Sahra Lewis, Honda Europe
European PR communications manager
Sahra's career took a sharp turn after spending four years as a sales exec for Harley-Davidson motorcycle. In 2016 she joined Honda UK, where she went on to put her motorcycle knowledge to good use as a sales and planning analyst for the brand's motorcycle division. In January of this year she was promoted to her current role, her first within automobile.

Amanda Mogan-Wilson, Jardine Motors Group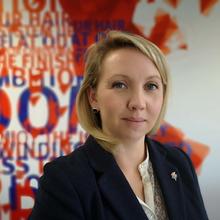 Amanda Mogan-Wilson, Jardine Motors Group
Group communications manager
Amanda has already impressed since starting at the Jardine dealer group last year. Achievements so far include promoting mentoring, creating the first global communications conference within the wider Jardine Group and promoting diversity. "Her drive and tenacity is outstanding," Jardine Motors Group HR director Clare Martin said. Prior to joining Jardine Motors, she worked at respected agency McCanns, where she held a senior position as PR & social media group account director. She has two young children.

Charlotte Moss, Performance Communications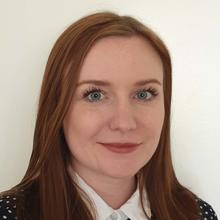 Charlotte Moss, Performance Communications
Senior account manager
Charlotte works on the Skoda account for specialist PR agency Performance Communications, and according to Skoda she does it brilliantly. "Everything Charlotte does is standout," wrote Skoda product affairs manager Graeme Lambert. In her agency role she looks after Skoda's PR both for its fleet sales and for the cycling activities that the brand sponsors. Charlotte started in communications in 2012 after graduating from the University of St Andrews a year earlier with a degree in history.
Charlotte Sefton, McLaren F1
Charlotte Sefton, McLaren F1
Senior communications manager
Charlotte has risen through the ranks at McLaren's racing communications department with impressive speed. Her job entails managing coverage of the F1 team – a tough job when the team is struggling – and this year she "single-handedly" launched the 2019 F1 cars. Charlotte took up her first PR job in 2010 and started working in the car world in 2011 with Automotive PR, before moving to Jardine Communications a year later.