Winners 2019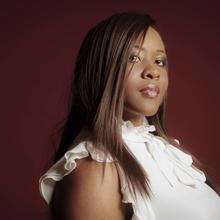 Buki Okoro, Ford
Manufacturing process engineer
Buki's current role at Ford is to help install the new cylinder head assembly line at the company's engine plant in Romania. She has impressed her superiors ever since joining Ford in 2015, and she wins this category in part because of her glowing reference from her line manager, engineering supervisor Andrew Fountain, who praises her ability to command respect and attention. "Her style is to listen, question, understand, form a view and propose options," he said. "In a large organisation in the current climate, simplification and focus is vital, and this is her normal way of working." Fountain also praises her ability to advance herself and her skills by taking advantage of all training options, pushing for performance reviews and using the knowledge of her two mentors. Buki secured a BEng in mechanical engineering at the University of Ilorin, Nigeria, before gaining a masters in manufacturing engineering and management at the University of Nottingham. She is also a STEM (science, technology, engineering and mathematics) ambassador in the southeast region, supporting local schools.
Manufacturing nominees

Michaela Darby, Jaguar Land Rover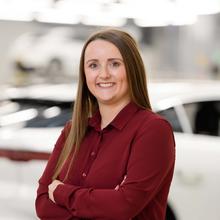 Michaela Darby, Jaguar Land Rover
Continuous improvement lead
Michaela leads a team of seven that is looking to make cost savings of one quarter of a million pounds throughout Jaguar Land Rover's operations this year – a crucial goal as JLR looks to overturn recent losses. She joined JLR in 2012 managing parts supply to its prototype production facilities, then helped to oversee the move into a brand prototype plant which affected 300 employees. Michaela graduated from Coventry University with a BA in business and HR management in 2014, a degree she achieved while working at JLR. She is also being trained at Cranfield University as part of JLR's internal emerging leaders programme.

Laura Hewitt, McLaren Automotive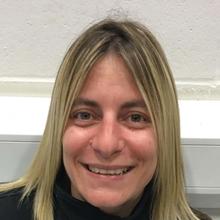 Laura Hewitt, McLaren Automotive
Group leader
Laura manages a team of three leaders and 21 employees ensuring that all the parts needed to manufacture McLaren Automotive's cars arrive on the production line on time and in the right order. She joined the company in 2015 after working for a series of warehousing and distribution companies and is now hard at work continuously improving McLaren's logistics. To that aim, she has changed the supply chain from a reactive one, where the production team essentially told her what was needed, to a data-driven workstream that uses systems and inventory. McLaren has increased production from 12 cars per day in 2015 to more than 20 today. In order to succeed, Laura has restructured her goods-in team, assisted in the implementation of a new warehouse management system and helped to develop the sequence priority ordering from McLaren's logistics providers. Laura has also implemented visual management in goods-in to ensure that a priority-driven fast track system is in place. On top of ensuring that parts are readily available for production, Laura also oversees the delivery of parts for the paint shop and body assembly lines. This required significant change management and the ongoing training and development of her team in the relevant skills.

Anna Marsh, Jaguar Land Rover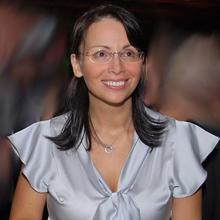 Anna Marsh, Jaguar Land Rover
Lead industrial engineer, Jaguar E-Pace, I-Pace
It was Anna's job to help smooth the production launch of the Jaguar E-Pace SUV and electric I-Pace at Magna Steyr's factory in Austria. She was involved in assessing how long the manufacturing processes took, which involved breaking each one down into so-called Basic Minute Values to ensure production was as efficient as possible. She joined Jaguar Land Rover six years ago, starting at its Halewood plant in Liverpool, where she was responsible for parts obsolescence, before moving in 2015 to her industrial engineering role. She joined JLR from Robert Bosch Automotive, where she looked for savings in manufacturing, supply and logistics – a key role during the economic crisis in 2009. She holds a degree in modern languages and a masters in business economics, gained in 2010.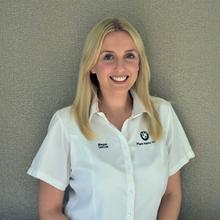 Megan Taylor, BMW Group
Programme planner, logistics
Megan's career at the BMW Group started with a higher-level logistics apprenticeship at the Hams Hall engine manufacturing plant near Birmingham. Now she is responsible for creating 12-month assembly production plans, a tricky job which requires her to liaise with the global engine production network to ensure maximum efficiency while ensuring the correct supply of engines, on time, to the BMW Group's vehicle plants. Alongside her day job she has gained a degree in logistics and operations management from Aston University, and she also takes advantage of mentoring, currently drawing on the advice of no less than the Hams Hall plant director himself, Bernd Gress.