Winners 2019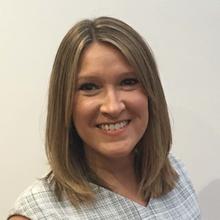 Zoe Lawson, Marshall Motor Group
Head of corporate sales
Zoe's promotion last year to head of corporate sales at this major UK dealer group, allied to her continuing success within this key division, hands her the win in this category. Nominated by Marshall commercial director Jon Head, Zoe has the numbers to back up her success in building what is now a "class-leading" department. Zoe took on a management role within her first year of joining Marshall, where corporate sales have gone from 4000 in 2011 to 17,500 in 2018, with a projection to hit 20,000 by next year. These have been profitable sales, too: the group made £4.3 million last year from corporate sales alone. It was Zoe's analytical approach to building sales that achieved the increase, Jon Head believes, as well as her abilities as a manager. He said: "She has a motivational management style with a proven history of building, guiding and retaining high-performing teams".
Sales nominees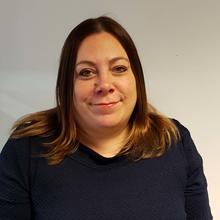 Sarah-Jane Beal, Sytner
Head of business, Mercedes Benz of Weston-super-Mare
Sarah-Jane first joined the dealer group back in 1999 as a sales executive at Chrysler Jeep in Oxford. From there she quickly began her rise, first as business manager and then as finance and insurance manager, with the aim of boosting sales of those products across two Mercedes dealer regions. She became general sales manager at Sytner's Mercedes branch in Cheltenham in 2016 and continued to impress, resulting in her being handed her current senior role in January this year. Sarah-Jane has been nominated for both business manager of the year and group manager of the year at the Sytner annual conference in recognition of her power to motivate, engage and develop her team.

Katie Benson, Volkswagen Commercial Vehicles UK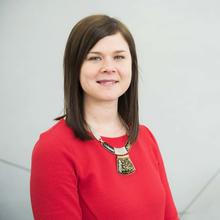 Katie Benson, Volkswagen Commercial Vehicles UK
Network fleet development manager
Katie took a brave turn away from her career in human resources, during which she had achieved a senior position, and into sales last year, when she was promoted into the role of network fleet development manager for Volkswagen UK's commercial vehicle division. Reporting directly to the head of fleet, Katie's role includes looking after sales to small businesses – a vital area that can generate around £100 million per year. She graduated with a degree in economics from Sheffield University in 2005, but moved into HR and held a number of positions, including HR business partner for the Royal Bank of Scotland. She moved initially to the Volkswagen Group in the same role, rising to people development manager, before the move into sales. She says her previous experience gives her a "fresh perspective" on the role.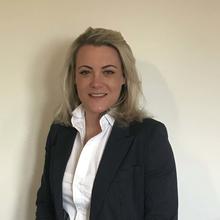 Lily Brassey, Sytner
New car sales manager, Mercedes-Benz of Cheltenham and Gloucester
Lily's career progression after starting in the industry at Sytner in 2010 has been textbook. She began as a trainee sales executive at Mercedes in Newbury before moving to enquiry manager at the same site in 2014, and then to the roles of retail manager followed by senior retail manager, the latter in 2017. Last year came her promotion to new car sales manager at the Gloucester site. Her skills at selling cars has won her an 'outstanding sales performance', award and she has been selected to join the Sytner Aspiring Manager programme to prepare future leaders. According to Jon Ray, head of business at Mercedes Cheltenham and Gloucester, Lily's "drive and ambition" mean she's more than likely to achieve her goal of becoming a head of business in the future.

Helena de Vries, Volkswagen UK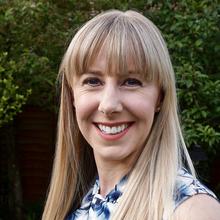 Helena de Vries, Volkswagen UK
Area sales manager
Helena is responsible for the operational performance of 16 Volkswagen dealers in north London and is the key link between them and the VW brand. Her rise came not via sales roles but finance. Her degree from the University of Leicester was in financial economics and she trained as an accountant, taking her skills to the NHS and then Sainsburys before joining VW in planning as tactical manager for the forecasting and deployment of the retail tactical budget – one of the largest single budgets within VW UK. There she created the diesel scrappage campaign for VW in 2017, which helped take 8000 older diesels off the road. Her line manager, head of VW sales operations Patrick McGillycuddy, is full of praise for Helena in her new role. He said: "Helena is an outstanding member of the team, diligent, professional and passionate about the success of our business."

Charlotte Dickson, McLaren Automotive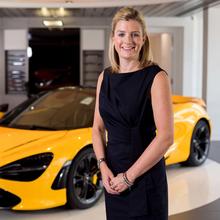 Charlotte Dickson, McLaren Automotive
Market manager, north Asia
Charlotte's already broad knowledge of the global buyer's relationship with British luxury automotive brands is expanding ever wider in her current role as market manager for north Asia – collectively Taiwan, Hong Kong and South Korea. Her region represents around 5% of McLaren's current global sales, with her target to grow this volume by 50% this year. She started in the automotive sector on a marketing placement at Bentley in the US before moving to Rolls-Royce Motor Cars as a sales graduate in 2007. Five promotions later she left the brand as regional sales manager for Europe and Russia, after which she moved to commercial operations at McLaren Automotive. She secured her current position overseeing sales, aftersales and marketing last year. Her medium-term ambition is to become regional director and long-term to head up sales and marketing for a luxury car firm in a director position.

Claire English, Volkswagen Commercial Vehicles UK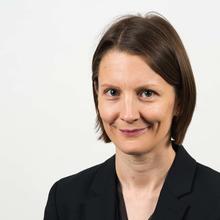 Claire English, Volkswagen Commercial Vehicles UK
Head of fleet
Claire had made our rising star list even before news landed in May that she'd been promoted again, this time to the key role of head of fleet at Volkswagen UK's van division. She joined the Volkswagen Group in 2003 on a graduate scheme and has been rising fast ever since. Prior to her current role, she had been national contract hire and leasing manager for Volkswagen since 2015, during which volumes had grown every year for the past three years. She is aiming for a head of sales role within the company and is being helped on her career path under a sponsorship programme with the head of Volkswagen Group UK, Alex Smith, as her sponsor.

Hayley Flintham, Volkswagen Commercial Vehicles UK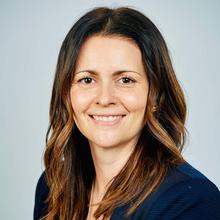 Hayley Flintham, Volkswagen Commercial Vehicles UK
Sales operations manager
Hayley joined Volkswagen's van division back in 2012 after almost 10 years at Renault UK, and late last year her considerable achievements were recognised with promotion to the key position of sales operations manager. Her office is in effect a hub between head office, the sales teams and VW's 72 van centres nationwide, while her job is to make sure all three are working together to deliver volume and profit targets. Hayley takes a keen interest in the future of automotive retailing and says her wide experience within national sales companies places her in a good position to take up roles that probably don't exist today as the way we buy vehicles changes.

Louise Holt, Jardine Motors Group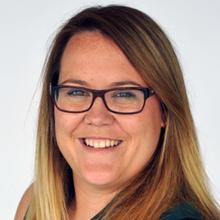 Louise Holt, Jardine Motors Group
Personal assistant, Porsche Centre East London
Louise's role is to provide support to the management team at this busy London dealership. An example of where Louise goes the extra mile includes recruiting the team for the dealership's pop-up store in the Bluewater shopping centre and inducting new colleagues into the business. Louise plans to gain more experience within sales, service and parts as part of her plan to become a general manager of a dealership.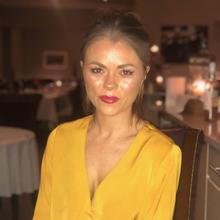 Rebecca Hough, Mazda UK
Business manager
Rebecca has seen her career progress quickly since joining Mazda UK as a dealer operations intern in 2014. She was soon given a permanent role and promoted first to a customer experience analyst, then to dealer operations coordinator and in 2017 to franchising specialist. She impressed enough to earn promotion to her current managerial role late last year, giving her responsibility for 11 dealers in the region encompassing Essex, Hertfordshire, Northamptonshire and Bedford. Her rapid rise shows that "age is just a number", according to Richard Whittam, Mazda's business manager for the south. He has been impressed with her attitude and drive. "Rebecca is never happy to settle for 'okay', and as such is always looking to raise her performance," he said.

Fozya Rafiq, Marshall Motor Group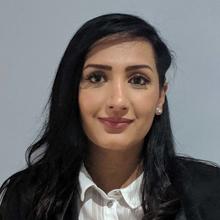 Fozya Rafiq, Marshall Motor Group
Sales development manager
Fozya is responsible for overseeing the finance and insurance (F&I) income from nine Mercedes-Benz dealers in the Marshall group by finding ways of boosting this additional revenue stream from car buyers. She has performed well since joining the company in this role in 2016 – last year her dealers managed an 8% increase over their budgeted targets and were up 19% on the year before. Fozya joined the business in 2005, initially working for Carcraft, before taking a year out to travel in 2010 and returning a year later as a business manager for the Stratstone dealer group. She then went on to become a  sales manager for dealer group Harratts, then for JCT600 in the same role before joining Marshall. Richard Jenkins, head of group F&I, attributes her success to "strong leadership, with frequent communication and visits".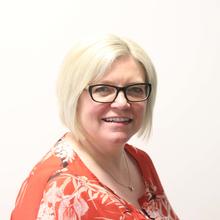 Sharon Rickers, Sytner
Head of business, Sytner BMW Coventry
Sharon started out in the business in sales admin at Hanger Ford in Birmingham in 1986 and has progressed steadily ever since to reach this senior role at one of Sytner's key BMW sites. She went from sales executive to sales manager at Hamer Ford and in 1998 became dealer principal at a Toyota site in Burton on Trent. After the company ceased trading she switched to Sytner and, following a brief spell running a Toyota dealer again, moved to BMW and took her current position in 2015. Sharon's ability to collaborate on ways to better engage staff and customers was a key part of her nomination. She aims to become Sytner's first female franchise director for BMW/Mini.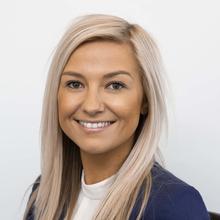 Emma Spedding, Sytner
Head of business, Bradford Audi
Emma's rise in the industry has been so fast that Sytner's Divisional head of HR, Nick Atterby, wonders if anyone has come close. "From sales executive to head of business in five years must be a record within the Industry," he said. Prior to promotion to her current role at Bradford Audi, Emma won 'head of business of the year 2018' and 'dealer of the year' in 2018 for turning around Liverpool Volkswagen, adding almost £1 million extra turnover and quadrupling profit from its aftersales business. It's her third head of business role and she is working towards her goal of becoming the first female franchise director at the dealer group. Atterby describes her as a "strong leader, displaying persistence and diligence in the face of adversity".
Leanne Thames, BMW UK
General manager, used car sales and internal sales
Leanne first joined BMW in 2008 when it was recognised that her previous experience in the insurance industry would be a perfect fit to manage the brand's insurance business line. She stayed with BMW Financial Services in a series of roles, including managing innovative i-finance products and setting up an internal sales team focused on customer conquest and loyalty programmes. She went on maternity leave when this went live, and when she returned she was lured away first to customer services, as general manager, and in January this year as general manager for used car sales and internal sales. Leanne is also a keen supporter of the company's mentoring programme and feels strongly about promoting career growth for working mothers. She now has two children of her own.

Victoria Walton, Jardine Motors Group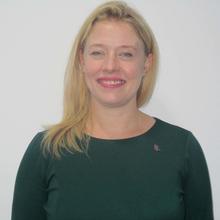 Victoria Walton, Jardine Motors Group
General manager, Lancaster VW Towcester
Victoria runs Jardine's Volkswagen brand dealership in Towcester, Northamptonshire, after moving there from the position of general manager at Skoda Milton Keynes last year. It's a rare position for a woman to hold in what is still a male-dominated industry, but Victoria has built up an impressive CV in the trade. A series of dealership business manager roles includes a stint at rival group Marshall Motors, after which she moved to Jardine in 2013.

Abi West, Marshall Motor Group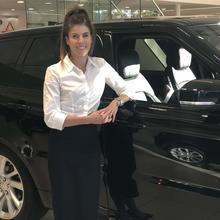 Abi West, Marshall Motor Group
Sales Manager, Northampton Land Rover
"To be promoted from sales executive to transaction manager and then to sales manager within the same business, and in four-year time period, is an extremely difficult task." So said John Ford, head of business for Marshall, when nominating Abi. She joined the company in 2009 and, after a couple of brief periods trying other jobs within automotive, has now flourished within Marshall. At the Land Rover dealership she is responsible for eight sales executives and two transactions managers. She helped the move into a temporary showroom, and then into a new JLR Arch showroom "with zero impact on volume, profit or customer and staff satisfaction," John Ford said.