Winners 2019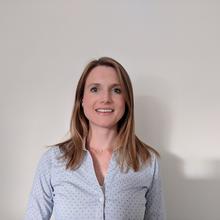 Emma King, Ford
Senior purchasing manager, EV battery cells
Emma has risen impressively through the ranks of Ford's purchasing division since starting as a commercial vehicle buyer at the company's UK base in Dunton in 2007. Her most recent promotion – to head up the global procurement of battery cells at Ford's Dearborn HQ – comes at a crucial time for Ford as it restructures its business and prepares for the rapid growth in electrified vehicles. She is at the forefront of Ford's £9 billion investment in the EV space and leads teams across the US, EU and China. The breadth of her role includes investigating opportunities to source battery cell suppliers, which she does at such a scale that a South Korean partner recently broke ground on a £1.3 billion manufacturing facility, largely driven by Emma's input. Before relocating to Dearborn last year, she worked in Chennai, India for three years, leading powertrain purchasing for the Asia Pacific region – an experience she describes as incredibly enjoyable and very different to life at Dearborn. Emma's love of working in the automotive industry stems from being right at the front of major technological changes. "Things don't stand still in this industry for very long," she said. "I've learned by being flexible and open-minded. Opportunities open up to you."
Purchasing nominees

Jasmine Benson, Jaguar Land Rover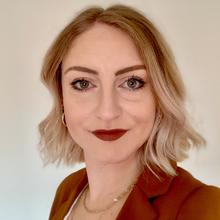 Jasmine Benson, Jaguar Land Rover
Purchasing manager, electronics and mechatronics
Jasmine has steadily climbed the ladder within Jaguar Land Rover purchasing in the five years since joining the company as a graduate buyer. In her current role she is the business lead for Jaguar Land Rover's relationship with key Korean supplier LG Electronics. This comes after the three promotions she's won since joining Jaguar Land Rover, during which time she has held roles specialising in electrical purchasing, including audio and infotainment equipment and connected car technologies. Jasmine's aim is to pursue a senior leadership role in the next five years, continuing to lead international teams.  
Caroline Brooks, Jaguar Land Rover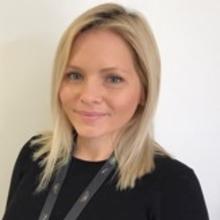 Caroline Brooks, Jaguar Land Rover
Aftermarket purchasing operations manager
Caroline's career started outside automotive, in the oil, gas and chemicals division of engineering firm Bechtel, which she joined after graduating from Cardiff Business School in 2005 with a BSc in business admin. In 2012, during a spell overseas in the US and Canada spent working as a purchasing specialist, she was hired by Jaguar Land Rover to buy parts for car bodies. Caroline completed her MSc in purchasing and supply chain management from Robert Gordon University in 2015 and also became MCIPS-qualified. After two promotions within Jaguar Land Rover, Caroline is now responsible for operations management for aftermarket parts, and is highly praised for her positive attitude. Global senior purchasing manager Steve Clay said: "Caroline tends be the first choice for difficult or complex activities."

Helen Coombes, McLaren Automotive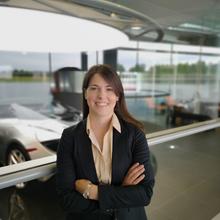 Helen Coombes, McLaren Automotive
Head of purchasing
Helen's career progression is testament to how highly valued she is at McLaren Automotive, which she joined in 2013 as a senior buyer. In 2015 she was promoted to the role of supply chain manager and is now head of purchasing responsible for overseeing interior and electrical systems. In 2008 Helen earned an ICSA diploma with a focus on company secretaries and governance professionals, but she moved into purchasing at Jaguar Land Rover after time spent as operations director at UK automotive servomotor company AMK. One of Helen's colleagues describes her as "a ground-breaker for all young women in the automotive business".

Rachel Cramp, Jaguar Land Rover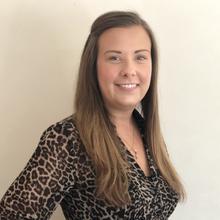 Rachel Cramp, Jaguar Land Rover
Global senior purchasing manager, exterior trim
Since joining Jaguar Land Rover in 1998 on a four-year business technician apprenticeship, Rachel has spent the majority of her time in purchasing. After gaining an NVQ in engineering and a degree in business, she decided to focus on purchasing. Rachel has since been promoted six times to reach her now very senior position in which she oversees a team of 35 responsible for buying all exterior parts with a spend of £1 billion a year. Last year she won a CIPS award for 'best procurement consultancy project' for her collaboration with TWS Partners to strategically source lighting, saving £535 million. She has also been awarded a place on Jaguar Land Rover's leadership programme – the only woman year to do so this year.

Charlotte Liggins, Jaguar Land Rover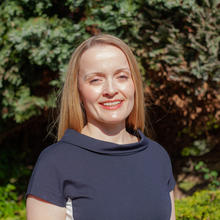 Charlotte Liggins, Jaguar Land Rover
Global senior purchasing manager
Charlotte started out in automotive marketing after gaining a degree in the subject but moved to purchasing after joining Jaguar Land Rover in 2008. Now in a senior position, she leads a team responsible for buying parts for Jaguar Land Rover's Special Vehicle Operations division. However, her marketing background has become key as she spots future opportunities within accessories and branded goods – an area within which Charlotte has grown revenue by 82% in the past three years.

Louise Reynolds, Jaguar Land Rover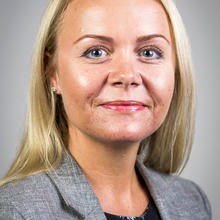 Louise Reynolds, Jaguar Land Rover
Global purchasing director – electrical
Louise leads a team of more than 80 in electrical purchasing in what is a key role at Jaguar Land Rover. Her influence on the company is such that she helped persuade the board to bring the manufacturing of cockpits in-house, resulting in a 30% saving. A mother of two girls, Louise joined Jaguar Land Rover from construction firm Balfour Beatty in 2013. She gained a physics degree from Durham University in 2000 and spent much of her early career at Tata Steel. She was promoted to her current role at Jaguar Land Rover in 2017 and has since become one of only a few women to join a programme to  develop future board members. She is now responsible for all of Jaguar Land Rover's electrical technology, including autonomous driving systems and customers' digital experience.

Gemma Stuart-Young, Jaguar Land Rover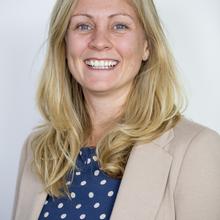 Gemma Stuart-Young, Jaguar Land Rover
Global purchasing director – Special Vehicle Operations and aftermarket
Gemma's impressive career in automotive started at the Rover Group (BMW) in 1998 when she joined the graduate programme. Based in purchasing, she performed a number of buying roles before joining the newly formed MG Rover Group, at which point she moved to Shanghai to set up and run the global sourcing office for the Asia Pacific region. After the collapse of MG Rover Gemma stayed in Shanghai for nearly a decade at a variety of companies. She proudly lists her two periods of maternity leave on her LinkedIn profile, finishing the second in 2013 when she joined Jaguar Land Rover as a senior purchasing manager. In her current position Gemma is responsible for Special Vehicle Operations, classic, accessories, branded goods and aftermarket parts. Achievements include improved commercial performance in aftermarket contributing to the availability of parts and helping drive £600 million in profits for the company.