Winners 2019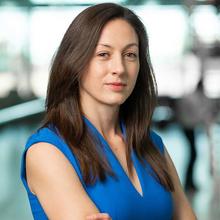 Laura Brunker, McLaren Automotive
General counsel
Laura has reached her position as McLaren Automotive's number two legal executive with enviable speed. She started at the company in 2014 as a legal advisor before moving to head of legal in 2016 and then to general counsel last year. In her role she manages all legal matters relating to McLaren Automotive's global operations, including building the legal framework that led to the creation of the McLaren Composites Technology Centre that will build the carbonfibre tubs for the company's next-generation cars. Laura also helps support the relationship with legal services provider Ashurst, while her team works to establish and maintain the framework for the retailer network and oversees agreements for parts supply and the protection and management of intellectual property and marketing campaigns. Laura says her next challenge is to continue to become more involved in the strategic decisions the company makes.
Operations nominees

Jemma Ayres, Jaguar Land Rover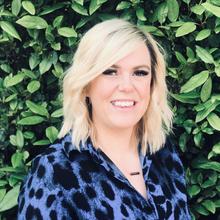 Jemma Ayres, Jaguar Land Rover
Manager, risk and resilience
How a company reacts in the face of a range of crises is crucial, especially for a large organisation such as Jaguar Land Rover. It's Jemma's job to ensure that Jaguar Land Rover has exercised plans in place to deal with anything from terrorist incidents and natural disasters to the extreme disruption of production or sales. She was hired in 2015 and has had a big impact on Jaguar Land Rover's approach to business continuity planning, according to her senior manager, Andrew James. Her work has persuaded the Jaguar Land Rover board to put business continuity at the top of the agenda, adopting her framework – called JLR Prepared – underpinned by a corporate policy. As James says: "Not too shabby for one person within this large organisation."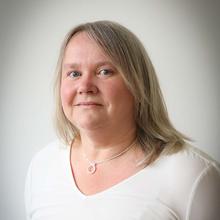 Karen Ball, Bentley
Financial controller
Karen is responsible for managing a cost engineering team of 18 and ensuring the financial targets for a new model's components are met. Karen's skill at cost control – a crucial factor in the automotive industry – has been acknowledged across the wider Volkswagen Group, with another brand asking her to support the exchange of best practice for an engineering and material cost controlling function. Gary Scott, Bentley's head of product controlling, said: "As a result of her hard work she has the trust and respect of her peers and superiors." Karen also attends roadshows to help attract new apprentices to the firm.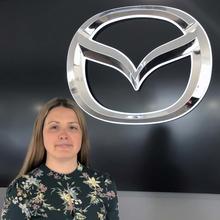 Clare Bishop, Mazda UK
Sales programming and analysis manager
Clare's decision last year to shift from her recognised skill set of marketing and into the more operational area of sales planning is evidence of her drive and ambition, according to nominator Chris Larholt, Mazda UK's sales planning and distribution manager. In this role Clare has been instrumental in developing a fresh way to launch new cars, as well as liaising with Mazda in Japan over issues surrounding last year's introduction of the new WLTP emissions regulations. She also takes the lead on contingency plans surrounding Brexit. Clare joined Mazda in 2008 as a franchise coordinator and has progressed quickly to middle management. She has much further to go, said Larholt, citing her ability to adapt as well as being a "considered voice of reason" in her team.

Naomi Day, Jardine Motors Group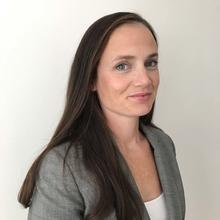 Naomi Day, Jardine Motors Group
Divisional finance controller, high luxury division
Since joining Jardine Motors in 2007, Naomi has climbed through the ranks of the dealer group's financial structure to oversee its high luxury brands, including Aston Martin, Ferrari, Lamborghini, McLaren, Maserati and Porsche. The mother of two joined as a project accountant but moved to Porsche senior accountant after two years, before being made group finance manager. She moved to her current role in 2015. In her time at the group, Naomi has supported the Jardine Finance Academy, which aims to help colleagues in finance positions with extra training. Her aim is to become a finance director.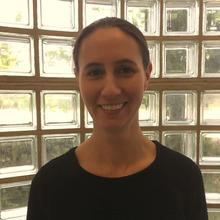 Cassandra Fox, Nissan UK
Customer Services Manager
Cassandra – Cassie – has firmly made her mark on Nissan UK's customer services operations after being promoted to the role in 2016. The call centre team was named one of the most improved by the Institute of Customer Service in January last year, and it then won four awards, including two from the UK Contact Centre Forum: Best Small Contact Centre and Best Complaint Management Team. Cassie started at Nissan in 2002 after gaining a degree in geography from the University of Hull, and she has since worked in a number of areas ranging from sales and advertising to network development. In 2011 she was appointed as Nissan Academy training manager, where she launched the Nissan Academy Accreditation programme. Her ambition is to continue to develop her career in the motor industry and eventually achieve an executive board-level position.

Clare Hansen, Jaguar Land Rover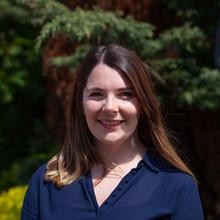 Clare Hansen, Jaguar Land Rover
Vehicle personalisation director, Special Vehicle Operations
Clare joined Jaguar Land Rover in 2012 in engineering administration, then in 2016 she took on the role of business manager under Jaguar Land Rover's corporate and strategy director, Hanno Kirner. This role oversees the smooth running of a 2000-person-strong function, comprised of corporate and product strategy, company IT, Royal and diplomatic affairs and the Special Vehicle Operations division. Clare also assumed responsibility for key corporate governance forums, including full operation of the board of management and the non-product investment process. After three successful years in the role Clare has been recently promoted to Vehicle Personalisation Director, responsible for the section of Special Vehicle Operations which delivers unique vehicle solutions to Jaguar Land Rover's most discerning customers.

Anna Houldsworth, Jardine Motors Group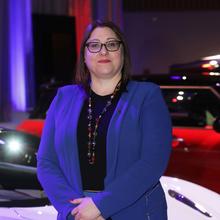 Anna Houldsworth, Jardine Motors Group
Divisional business manager, high luxury division
Anna has impressed Jardine Motors' management by increasing the income from finance and insurance (point-of-sale add-ons such as GAP insurance) from £1.4 million to £4.4 million at the 18 dealerships for which she is responsible since joining in 2015. Prior to that Anna worked for HR Owen, where she covered two Bentley dealerships and won two business manager of the year awards within the Bentley network. Since joining Jardine she has completed the company's leadership programme and aims to be the first female brand director.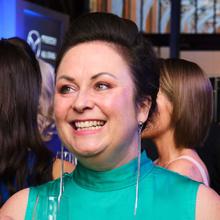 Tracy Howes, Mazda UK
Network development manager, south region
Tracy is highly regarded within Mazda for her work developing the dealer network in the south, as well as leading all national dealer appointments and terminations. She also leads the monthly dealer representation committee. She joined Mazda aged 19 as a parts pricing analyst, before moving to Kia. She then returned to Mazda in 2006 and has since been promoted – twice after returning from separate periods of maternity leave – to her current senior role in recognition of her achievements. Brett Hague, Mazda UK's head of network strategy, described her as a future member of the senior team. "The sheer scope of the role Tracy covers and the recent success of Mazda and the network are certainly not a coincidence," he said.

Stephanie Jackson, Aston Martin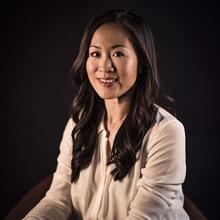 Stephanie Jackson, Aston Martin
Director of corporate strategy
Although not a vice president, Stephanie sits on Aston Martin's executive committee, reporting directly to CEO Andy Palmer. In a role akin to that of chief of staff, Stephanie runs the executive and operating committees and acts as a sounding board for teams across the business. Stephanie joined Aston Martin in 2009 as a corporate finance and commercial contracts lawyer. She has recently moved into a senior commercial role after managing the delivery of key strategic projects, including the acquisition and construction of Aston Martin's new plant at St Athan, south Wales and the company's listing on the London Stock Exchange.

Susie Longobardi, McLaren Automotive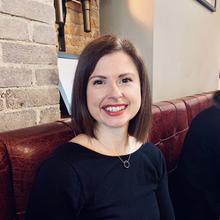 Susie Longobardi, McLaren Automotive
Executive assistant to the chief executive officer
Susie's role is not only to assist CEO Mike Flewitt – an important enough task in itself – but also to lead the team of 12 assistants that in turn support the 41 executive directors and directors across the business globally. She joined McLaren in 2008 as an office coordinator after graduating from Southampton Solent University. In 2012 she was promoted to the role of personal assistant to the executive director of McLaren Special Operations and the director of quality, before being given the key CEO executive assistant position in 2014. Susie is ambitious and sees her future at McLaren, where she's already enjoying managing more events and dealing with customers.

Francesca McGuinn, Volkswagen Group UK
Francesca McGuinn, Volkswagen Group UK
Technical assistant to the managing director
Francesca's creditable rise up the ladder since joining the industry in 2012 has led to her current role working with Volkswagen Group MD Alex Smith, giving her an enviable overview of an industry she had already learnt much about. Francesca was first hired by PSA Group on its graduate programme after she gained a first-class degree in business from Durham University, and there she gathered experience in areas such as communications and aftersales. She switched to the VW Group in 2016, joining as a planning manager responsible for improving Audi's and Skoda's financial forecasting. She won her current promotion at the beginning of this year, impressing Smith, who praised her "impressive work rate" and her desire to grow her understanding of the UK's largest automotive national sales company.

Alina Pintea, Jaguar Land Rover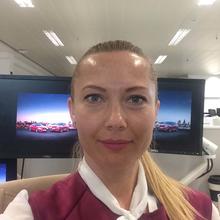 Alina Pintea, Jaguar Land Rover
Senior cost engineer
Alina is an economic engineer who has dedicated the past eight years to the transport industry. She has spent the past three years at Jaguar Land Rover as senior cost engineer, focusing on product cost optimisation across the entire vehicle arena, including powertrain, chassis and interior, as well as broader business areas including design, engineering, manufacturing and sales. Cost engineering manager Almir Coelho describes Pintea as having "a proven record of over-achieving expectations and a fast-progressing career". He added: "Alina is a natural leader creating a strong team spirit and focusing on results. She strives to drive the team to raise company standards as well as profitability..

Tina Shakespeare, Jardine Motors Group
Tina Shakespeare, Jardine Motors Group
Senior accountant, Liverpool Audi
Tina joined the UK dealer group as a dealership accountant in 2012 and was promoted to her senior role in 2015, since when she has been responsible for not only Liverpool but also all of the group's Audi dealers in the northwest – a region that generates a £266 million turnover for Jardine. She has coached all Audi accountants on manufacturer systems and has produced a number of guides on best practices, making her an expert in the field. Tina has been nominated for accountant of the year three times in the JMG Leadership Conference awards, and won twice, most recently at this year's event.

Liz Stride, Volkswagen Group UK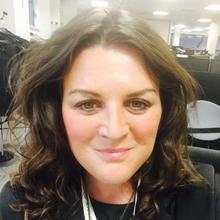 Liz Stride, Volkswagen Group UK
Group fleet operations manager
Liz currently manages a team of 12 that supports Bluelight and sales to business contracts for all five brands of the Volkswagen Group – a segment of business that is worth some £1 billion to the company in the UK. Her degree was in accountancy and she started her career working for Trinity Mirror, Home Retail Group and Easyjet. She joined Volkswagen as a systems accountant in 2004 but switched to learning and development at Volkswagen Commercial Vehicles. Liz took time out after the birth of her daughter, now three, and then in 2018 was promoted to her current role. Volkswagen is preparing her for more senior roles via the company's leadership development programme, as well as its #DrivenWomen board sponsorship programme. Martin Barrow-Starkey, head of group fleet services, said: "Liz has developed into an inspirational leader".