Winners 2019
Apprentice nominees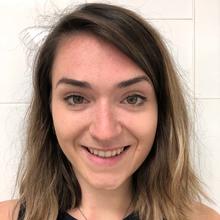 Cat Barrett, Vauxhall
Customer relationship management (CRM) specialist
Cat began her journey in 2014 on the Chartered Manager Degree Apprenticeship programme and has experienced a wide range of roles since. Her first year was spent in purchasing, during which she became the first apprentice to travel to Germany for central training. She then moved to human resources, then to the role of marketing programmes coordinator in retail sales, and now she works within customer relationship management. Cat has led apprenticeship talks on open days, became an Excel trainer and is now also a STEM (science, technology, engineering and maths) ambassador.  In 2018 Cat was awarded the Dean's Award for Intellectual Curiosity from Hertfordshire University.

Chloe Bond, Jaguar Land Rover
Chloe Bond, Jaguar Land Rover
Body engineering degree apprentice
Chloe started the degree apprenticeship scheme in 2017 and is working towards a foundation degree in engineering. She has impressed as a CAD apprentice and has worked full-time since last September in the associative vehicle architecture department, which aims to create networks of computer models to reduce the cost and time associated with developing new vehicles. Manager Michael Monaghan is full of praise for Chloe. He said: "Her ability to manage and organise a task has been exemplary, requiring little direction from myself." She is currently a STEM ambassador for the West Midlands and has attended multiple schools to encourage other young people into an engineering career.
Sofi Buzzard, Jaguar Land Rover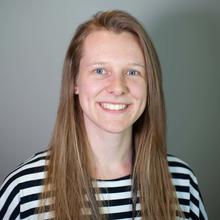 Sofi Buzzard, Jaguar Land Rover
Supplier technical assistance (STA)
Sofi previously worked in the supplier parts quality department of manufacturing engineering in Solihull but moved to STA last September. As part of her apprenticeship she's in the second year of study at Warwick University, working towards a degree in applied automotive engineering, and so far 70% of the exams and assignments she has completed are to a first standard. She says her goal is work her way through the company to reach a high managerial level. Sofi also participates in outside events for the company, including hosting an annual event at her previous school to talk about apprenticeships and women in engineering.

Robyn Clarke, Toyota Motor Manufacturing UK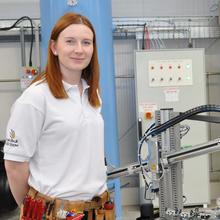 Robyn Clarke, Toyota Motor Manufacturing UK
Degree apprentice engineer
Robyn joined Toyota as a Level 3 advanced maintenance apprentice in 2011 and elected to study an HNC during years three and four of her apprenticeship. In 2014 she volunteered to move from Toyota's plant in Derbyshire to the engine plant in north Wales to help address a skills shortage as part of her job to manage manufacturing quality. She is now taking an advanced manufacturing engineering degree apprenticeship and is excelling – earlier this year she was made Graduate Apprentice of the Year by the Science, Engineering and Manufacturing Technologies Alliance. "Robyn is excelling in both her studies and within her quality engineering role, said Peter McArdle, Toyota quality senior manager, citing her "professionalism and technical acumen gained through studies and on-job training, combined with her strong people skills enabling good communication up and down the organisation."

Charlotte Collins, McLaren Automotive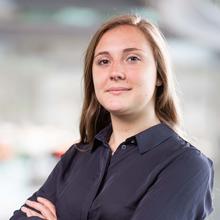 Charlotte Collins, McLaren Automotive
Marketing and press fleet apprentice engineer
Charlotte cut her A-levels short last year after being offered her dream engineering apprentice role at McLaren Automotive on its development team. She works with engineers who look after the cars used at McLaren's press and marketing events, on which, she says, "it is imperative that our cars, look and behave perfectly". Since starting the three-year apprentice she has supported customer and media events, including a drive event at the Idiada proving ground in Spain and another at Dunsfold airfield. McLaren is happy, writing in her nomination: "Charlotte has made such a positive impact that we are talking about securing her a permanent role when she graduates from her apprenticeship."

Abbie Croker, Aston Martin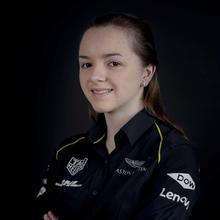 Abbie Croker, Aston Martin
CAD degree apprentice
Abbie's job at Aston Martin is to create CAD models both for rapid prototyping and for production cars, focusing on interior and exterior trim and body development, and she has developed testing rigs to measure body safety and function. Now in her second year of apprenticeship, Abbie has represented the company at high-profile events such as the Conservative Party Conference, attended with CEO Andy Palmer, and at events promoting STEM subjects. Abbie has also returned to her school to promote apprenticeships over full-time university studies, pointing out that it was an option that wasn't offered to her. "University was put before everything else and almost seemed like an expectation," she said. Her goal is to become a senior engineer or higher, to demonstrate that women are just as capable as men.

Chloe Crutchlow, Jaguar Land Rover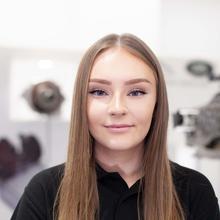 Chloe Crutchlow, Jaguar Land Rover
Degree apprentice, analytical measurement technologies
Chloe works in engine testing at Jaguar Land Rover Whitley, where she manages emissions measurement equipment for the 34 engine test cells. Now in year five of her six-year apprenticeship, she is working towards a BEng degree in applied engineering at the University of Warwick, as well as an NVQ Level 4 in engineering and advanced manufacturing. She joined JLR in 2014 working alongside the powertrain test operations team, and in 2016, as part of her apprenticeship, she gained a distinction in a foundation degree in engineering. Among other responsibilities, Chloe is in charge of ordering consumables through Jaguar Land Rover purchasing and suppliers, dealing with finances and ensuring budgets are kept to. She also planned the engine test and chassis dynamometer gas management system service in 2018, and deals with supplier AVL on a daily basis. Chloe won Autocar's Great British Women in the Car Industry, Apprentice Category in 2017.

Lucy Farrington, Jaguar Land Rover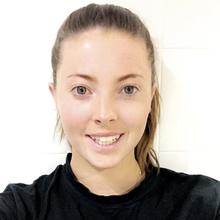 Lucy Farrington, Jaguar Land Rover
Advanced manufacturing apprentice
Lucy was scouted by Jaguar Land Rover at the F1 in Schools competition. She started her advanced manufacturing apprenticeship in 2015 based within Jaguar Land Rover's Special Vehicle Operations division and has impressed since. Adrian Haldane, lead workshop supervisor at SVO, said Lucy was well regarded and "is on the path to making a substantial impact on the future of SVO and Jaguar Land Rover". She is also sponsored by Jaguar Land Rover to study for a distance-learning degree in management and leadership at Coventry University, to help her train as a manufacturing supervisor. She has so far completed three modules, all to a first standard. Lucy is a WISE/STEM Ambassador as well as being an ambassador for Jaguar Land Rover itself, holding career talks to promote the automotive industry at various events, including the 4x4 In Schools finals and the NEC careers fair.

Rachel Fleeman, Jaguar Land Rover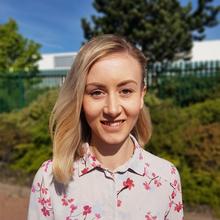 Rachel Fleeman, Jaguar Land Rover
Higher apprentice launch engineer
Rachel is poised to graduate this month with a degree in applied engineering from Warwick University, for which she's on course to be awarded a first with honours. She works in manufacturing product integration, which entails preparing a new model, or updates to a new model, for manufacturing. She currently works on vehicles built on the larger aluminium platform used by the Range Rover and others. Scott Russell, Jaguar Land Rover senior launch engineer, is full of praise for Rachel. "Her approach to support, rather than to compete with, her colleagues, is one of the main reasons I have nominated her for this award," he said, adding she was probably the best apprentice he'd worked with.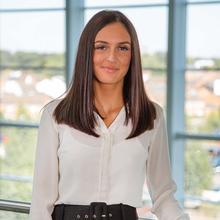 Emma Gaffney, Citroёn UK
Media relations executive
Emma joined Groupe PSA UK's events department as a business apprentice after completing her A-levels and took the lead organising events ranging from dealer conferences and awards nights to exhibitions. She impressed her seniors enough to be given a permanent position in Citroёn UK's PR office while she completes her Level 4 public relations and communications assistant apprenticeship, and just six months in she has already helped organise two new car launches. Emma aims to go on to a managerial role in marketing, PR, product or events. Citroёn wrote in her nomination: "Emma's skillset is above her grade and she exceeds expectations with her professionalism."

Helen Graffham, Jaguar Land Rover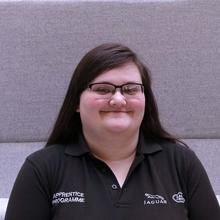 Helen Graffham, Jaguar Land Rover
Degree apprentice, body AVA (safety)
Helen originally studied robotics at Plymouth University, gaining an HNC before deciding to focus more on hands-on engineering. She works in the body engineering department of Jaguar Land Rover, where she creates parametric CAD models that help engineers position and integrate safety components, and she is working on the implementation of a new safety feature with the early vehicle team. Helen has previously created a model to help position the seat-belt fastening earlier in the vehicle programme, saving time and money and improving comfort for occupants. She also headed a team that designed and implemented the training curriculum for second-year apprentices and mentored four apprentices in her team. After gaining a distinction in her foundation degree from Warwickshire College, Helen is now in her third year studying applied engineering at Warwick University.

Lauren Holloway, Jaguar Land Rover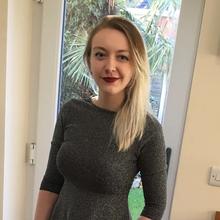 Lauren Holloway, Jaguar Land Rover
Degree apprentice, exterior systems, body engineering
After being accepted onto Jaguar Land Rover's apprentice program, Lauren enrolled on and then aced her foundation degree NVQ  in applied engineering. She is now in her third year, studying for a degree in applied engineering at Warwick University. At JLR she works in body engineering, where she's mentor to three apprentices. Achievements in her department include developing and rolling out an automated measure-check tool, working on the CAD for the new Defender badges and developing a large underfloor AVA network for future vehicle programmes. She speaks to sixth form and GSCE students about applying to engineering apprenticeships, supports high-level managers on their Licence to Lead course and has been chosen to present her CAD models at multiple 'share-fair' events. She can also strip down, clean and reassemble an engine in under an hour.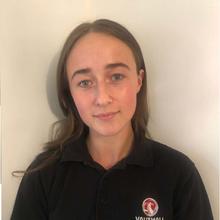 Hollie Hughes, Vauxhall
Engineering apprentice, Ellesmere Port
Hollie began at Vauxhall as a maintenance apprentice aged 16 and then took a job as maintenance engineer at Vauxhall's factory near Liverpool, and during this time she won Apprentice of the Year at West Cheshire College. She then applied for and was accepted as a funded engineering degree apprentice in manufacturing systems at Liverpool John Moores University. So far she has completed her first semester with a 92% pass rate and is currently revising for her electrical engineering exam in May. In her day job she implements cost-saving projects aimed at making Ellesmere Port productive enough to win new models when the current Astra comes to end.
Rebecca Hull, Sandicliffe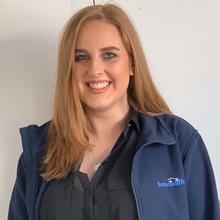 Rebecca Hull, Sandicliffe
Apprentice internet/online sales agent
Rebecca – Becky – started her final year of apprenticeship last year with the 11-outlet Sandicliffe dealer group, which serves the East Midlands area. In her time there she has "almost single-handedly taken over" the firm's on-line aftersales platform, according to her manager Gary Dighton, helping expand it to both Amazon and eBay sales. Becky is now working on barcode systems to help better uploading of items for sale. She is described in her nomination as "a star in the making".

Marie Isaacs, Jaguar Land Rover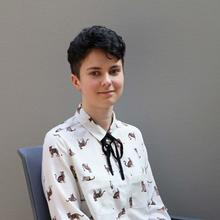 Marie Isaacs, Jaguar Land Rover
Degree apprentice, body engineering
After finishing her A-levels in 2017 Marie started her Level 6 degree apprenticeship in product design and development with Jaguar Land Rover. Working in body engineering, she has had to get to grips with parametric CAD techniques to construct automated models, focusing on exterior lighting. She is on track for a distinction in her engineering foundation degree, and in September she will start her BEng applied engineering studies at Warwick University. Last year she won an Institution of Engineering and Technology (IET) Engineering Horizons bursary, and has recently become an IET Young Professional Ambassador.

Lauren Leer, Jaguar Land Rover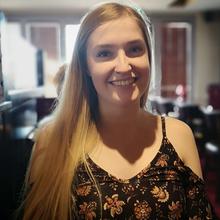 Lauren Leer, Jaguar Land Rover
Degree apprentice, seating, body engineering
Lauren is a third-year degree apprentice working at Jaguar Land Rover, currently in the seating plastics team, where she engineers CAD models for future vehicles and liaises with different departments within the company, as well as regularly meeting with suppliers such as Lear and Brose. Before moving to Warwick University for her BEng in applied engineering, she completed her foundation degree at Warwickshire College with a distinction. Lauren also mentors three other apprentices within her team and is a digital assistant in the License to Lead training course that allows managers to use various engineering tools and software used in vehicle development. Lauren has also presented at her secondary school and sixth form to spread the word about apprenticeships at Jaguar Land Rover. She aspires to a managerial position within engineering, using the skills and knowledge she has acquired to optimise engineering processes within Jaguar Land Rover.

Tamsyn Merrick, Aston Martin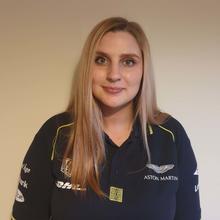 Tamsyn Merrick, Aston Martin
Apprentice, trim
Tamsyn began her apprenticeship in the trim shop and after a year moved into trim development. She went on to complete her first sewn seat, including complex inserts, and impressed her managers so much she's been recruited formally as a senior manufacturing engineer when her apprenticeship ends. Her sewing skills are so proficient that she is the go-to person for sewing-related support, while a spell in the colours and materials design studio gave her a good eye for spotting tricky upcoming fabric designs that might need additional training. She has represented Aston Martin as an apprentice at events including last year's IPO Ceremony at the London Stock Exchange, and she's studying for a degree in chartered management and leadership at Coventry University. It's part of the apprenticeship package that enabled her to study, learn hands-on skills and win her a job "all without being left with student debt," she says.

Lauren Northwood, Vauxhall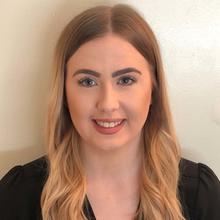 Lauren Northwood, Vauxhall
Campaigns and incentives specialist
Lauren is poised to graduate from her chartered manager degree apprenticeship after excelling in five different roles within Vauxhall's UK sales operations. She started in 2014 in the warehouse as a claims and credits specialist, then in year two joined the HR team before switching to the Network Q used car side of the business as an operations analysis apprentice in year three, and in her fourth year she moved to the new car sales. She has passed her Chartered Management Institute business management course to Level 5 and gained distinctions in her HNC in business. Currently she works in sales reporting. Vauxhall has already offered her a job, which is a rare occurrence for an apprentice and an indication of how highly regarded she is.

Charlotte Peach, Jaguar Land Rover
Charlotte Peach, Jaguar Land Rover
Quality voice of the customer engineer, JLR Driven team lead
Charlotte's eye-catching sideline within Jaguar Land Rover is as team-lead of the company's graduate and apprentice electric racing team, Driven. The team designs, builds and races its own electric car with the aim of inspiring future generations of engineers. She's been extremely successful, leading the team to win the International F24+ race series within a year of joining. In her day job she works as a voice of the customer engineer, tasked with ensuring that new features under development deliver a great customer experience. She graduates this August and aspires to remain in the quality department to ensure great quality products in the future.

Tabitha Steel, BMW Manufacturing UK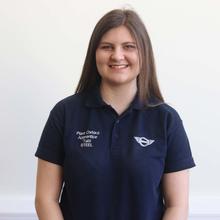 Tabitha Steel, BMW Manufacturing UK
Maintenance technician apprentice
Tabitha – Tabi – is in her second year as a maintenance technician apprentice and is currently working in the paint shop at BMW's MINI plant in Oxford, following spells in the body shop and in final assembly. In her successful first year she achieved a Level 2 diploma in advanced manufacturing, and all being well will gain her HNC in mechanical engineering at the end of year four. Work achievements include designing a tool that reduces the risk of damage to the car's body shell inside the paint shop. Tabi is the apprentice representative for maintenance apprentices, identifying and solving any problems they might have. She has also impressed by being the first to step forward to take part in careers and graduate fairs, acting as an ambassador for apprenticeships. Her nomination from BMW noted that she had "huge potential" to reach a senior management role.

Courteney Stone, BMW Manufacturing UK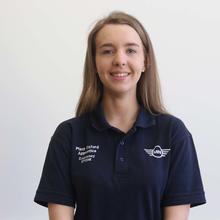 Courteney Stone, BMW Manufacturing UK
Engineering technician apprentice
Courteney joined BMW Manufacturing's apprenticeship scheme in 2017 as an engineering technician apprentice at the MINI plant in Oxford. She's currently working within the support function of the painted body department. While at the body shop, she helped a team shave eight seconds off the longest cell cycle time. At the end of her apprenticeship, Courteney will have gained a BSc in mechanical engineering from Oxford Brookes. She's also a spokesperson for the factory at media events and the only female member of the on-site MINI Challenge racing team, helping to maintain the team's race car. In her nomination, BMW described Courteney as having a "very bright future ahead of her".
Claire Thomas, Jaguar Land Rover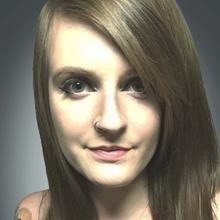 Claire Thomas, Jaguar Land Rover
Advanced apprentice, Special Vehicle Operations
Claire joined Jaguar Land Rover's Special Vehicle Operations (SVO) team in 2016 and has since achieved a distinction grade in her BTEC Level 3 in manufacturing engineering almost a year ahead of schedule. After training full-time at college for the first year of the apprenticeship, Claire moved to the SVO technical centre, where she joined the teams hand-assembling the interiors of the Range Rover SVAutobiography and chassis/engine components for the Jaguar XE Project 8. Claire recently completed a placement with the material planning and logistics team, during which she found a passion for continuous improvement and created a new process for ordering consumable items, in turn reducing losses in production time. She has designed an apprentice induction pack for the department and volunteers for the Jaguar Land Rover Project Charge cost-savings scheme. Claire is currently working within the continuous improvement team, identifying and removing waste within processes, and is studying for the Association for Project Management project fundamentals qualification in her spare time.
Amelia Westbury, Jaguar Land Rover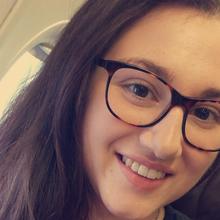 Amelia Westbury, Jaguar Land Rover
Degree apprentice, research engineer
Amelia is currently working with the advanced battery engineering team looking into battery modelling, which involves using software to simulate and predict how batteries will perform. She's on the team working on the Amplifii government-funded project to improve electric vehicle charging technology, focusing specifically on improving and predicting thermal management of batteries. Her glittering progress within her apprenticeship has this year landed her the Coventry Freeman's Guild Apprentice of the Year award in the 'large employers' category, while in In 2017 she was a finalist for EEF Midland's Apprentice of the Year. She has already completed a foundation degree in engineering, for which she was awarded a distinction, and is currently studying for a BEng in applied engineering at Warwick University.