Winners 2019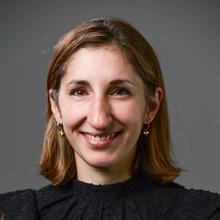 Olivia Kaye, Renault UK
Senior brand communications manager
Olivia's first full-time job in the automotive industry only started in May last year, but in a short space of time she's had a big impact. Hired by Renault to lead the marketing communications teams for Dacia, she worked on the launch of the new Duster and the brand's Buy Online platform. Her early successes led to a promotion to lead brand communications for Renault itself, starting with the new Clio. Olivia began in the business at TBWA's brand content and entertainment division, STREAM, followed by more senior communications roles at Electrolux and Absolut Vodka.
Marketing nominees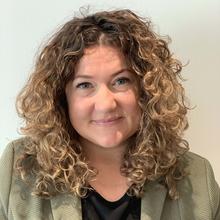 Martine Edgell, Seat UK
CRM and retail marketing manager
Martine has worked in automotive marketing since joining Peugeot on an undergraduate placement in 2001. That became a springboard to a nine-year stint with Mercedes-Benz in the UK, followed by a job at Audi as CRM communications manager before joining SEAT in 2014. New data protection laws have been tricky to navigate, but Seat UK MD Richard Harrison praised Martine's "entrepreneurial approach to GDPR".

Alison Fowler, Jardine Motors Group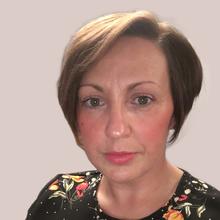 Alison Fowler, Jardine Motors Group
Divisional marketing and communications director, Audi division
Alison joined Jardine Motors, the UK's seventh largest dealer group, in 2014 after working for smaller dealer groups. A key part of her role is overseeing the call centre that helps to generate £1.6 million per month via calls to prospective customers, and she's also generating significant revenue via collaboration with online car sales. Alison was promoted to her current, key role in April this year.
Claire Furey, Jardine Motors Group
Claire Furey, Jardine Motors Group
Senior CRM team leader
Claire has previously held a series of dealer-level since 2005 but is now rising fast in a head office position in the crucial area of customer relationship management. She was promoted to her current job late last year thanks to her knowledge of customer data, which helped increase enquiry numbers and in turn reduced marketing spend. She recently joined Jardine Motors' "Women in JMG' panel and sits on a wellbeing team to increase awareness around stress and mental health.
Victoria Gabriel, Jaguar Land Rover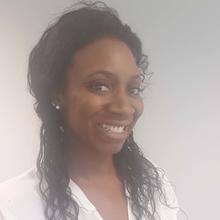 Victoria Gabriel, Jaguar Land Rover
Fleet and business marketing manager
Victoria joined Jaguar Land Rover on a graduate scheme in 2007. Since then she has worked in marketing roles in Jaguar Land Rover offices internationally and been promoted several times. Today she is responsible for all national and retailer marketing to fleets and businesses in the UK and has impressed her seniors with innovative advertising. ''She has transformed the way we target B2B audiences,'' said Robert Herd, Jaguar Land Rover UK's senior communications manager.

Susannah Jacques, Hyundai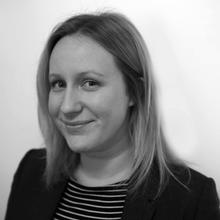 Susannah Jacques, Hyundai
Senior manager, brand experience
Susannah has led Hyundai's brand experience team since 2016. She oversees Hyundai's partnership and experiential marketing in the UK, with highlights including the UEFA Euros 2016, the Hyundai Mercury Prize and the i30 N launch programme. She joined Hyundai from a role at Land Rover's sponsorship agency CSM Sport and Entertainment, prior to which she worked as a senior project manager for the London 2012 Olympics. Her goal is to become head of marketing for a major UK car maker in the next 10 years.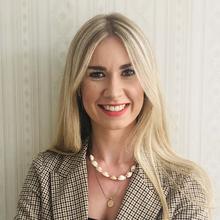 Jenny Makin, Bentley
Retail marketing manager, UK
Jenny's CV is striking for the speed with which she has risen within Bentley since joining as a sales and marketing graduate in 2014. In her current role she leads the marketing for more than 20 Bentley dealers across the country, as well as overseeing Bentley's Centenary marketing campaign. "Jenny is a great example of a success story for Bentley's future talent programme," said Nicola Brown, senior campaign manager for Bentley.

Michelle Mays, CDK Global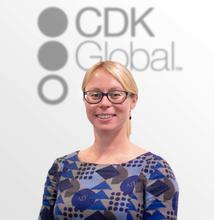 Michelle Mays, CDK Global
Marketing communications director
Michelle is in charge of increasing the visibility of the international operations of US-based dealer support company CDK. She's been in her current role since 2017 after joining as a digital marketing manager from Google in 2012 and leads a team that creates marketing strategies in Europe, the Middle East and the Asia Pacific region. She started her marketing career in 2008 with tech firm 3M.
Hayley Robinson, McLaren Automotive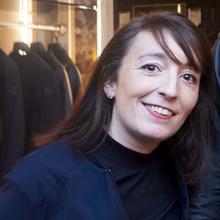 Hayley Robinson, McLaren Automotive
Licensing manager
Hayley has been forging licensing partnerships for McLaren Automotive since 2014. Between 2015 and 2018 she helped to more than double the annual licensing income for the firm by inking deals with the likes of Lego, clothing company Belstaff and global gaming franchises. Hayley joined McLaren after previously working in the fashion industry, including a stint at Austin Reed in the international licensing team.

Shelley Wilson, Marshall Motor Group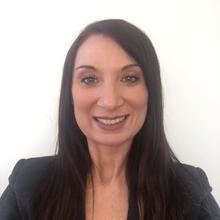 Shelley Wilson, Marshall Motor Group
Head of customer support and CRM
Shelley's job is to maintain communication links with customers from Marshall's 104 dealerships. "Customer retention is the lifeblood of our operation," said Michael Hunt, Marshall's aftersales director, before going on to praise Shelley's skills in making that happen. Shelley's has worked in automotive since 1999 and uses her deep knowledge of the industry to enthuse her team. Hunt added: "Shelley is a tireless worker who motivates her staff every day to understand the impact they have."