Winners 2017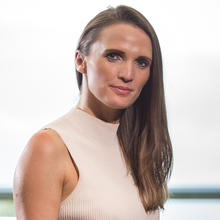 Jo Lewis
Senior colour and materials designer, McLaren Automotive
Lewis, 34, studied first at Central Martins College of Art in Design then at the equally prestigious Royal College of Art, where she was awarded her masters degree in constructed textiles in 2007. At the same she worked for designer Stella McCartney. Her first full-time job was in colours and materials design (CMD) for welding specialists TWI before shifting into automotive CMD, first for JLR in 2011, then Lotus in 2014 and finally McLaren in 2016. There she has developed and implemented new CMD processes, and thought out the CMD strategy for the new 720S supercar. She's also responsible for pushing the boundaries of MSO exterior paint. After just a year at the firm, Lewis "has already made significant changes to CMD at McLaren" the company said. 
Design Nominees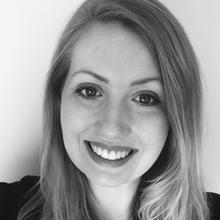 Katie Jones
Visual communications designer, Jaguar Land Rover
Jones, 26, came second in the 2011 Autocar-Courland award for emerging talent in the UK automotive industry with her design for an innovative premium cabin trim that glowed with different levels of luminosity. She devised that while still at the University of Leeds completing her degree in design and colour technology, which she finished in 2012. She first experienced life in a modern automotive design studio as an intern at Aston Martin, and also had a spell working for London-based tuner Eterniti Motors helping with interior design and the look of its showroom. She left automotive for a year and a half for the fashion industry, before being taken on by JLR in 2013, first as a colour and materials designer then as a visual communications designer shaping the look of the firm's retail showrooms and product launches. She lists her greatest achievement to date as being Project Lead Colour and Materials Designer for the ultra-successful Jaguar F-Pace.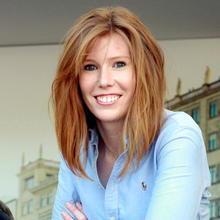 Louise McCallum
Interior designer, Bentley
McCallum, 29, had her first taste of automotive as an intern at Autocar magazine back in 2006 just before heading to Coventry University, where she achieved a first-class degree in automotive design. She then took her masters in transportation design at Umea University in Sweden, after which she interned first at Audi's exterior design department in Munich in 2012, then at Bentley's exterior design studio. That won her a full-time job at the company's interior design studio, focusing on seating design, an area she wants to be become a technical specialist in. To this end she is currently championing a new way of working by involving the trim development team at an even earlier stage in the design process.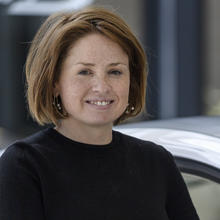 Leighanne Earley
Lead interior designer, Aston Martin
Earley, 40, started her design career with a degree from Coventry University's consumer product and automotive design course in 1999, leading to a job at Lincoln at its California design studios. She made a name for herself in the design world while at Citroen between 2002-2008, where she was a senior interior designer. She also worked on concepts, including leading the exterior and interior design for the C-buggy off-road concept in 2006, and interior for the 2008 Hypnos luxury crossover concept. She moved to Aston Martin in 2009 as lead interior designer, overseeing the design for the cabin of the new DB11 from start to finish, as well as leading Aston Martin's Q personalization programmes. She's also lead designer for Aston's Global Strategy Group, looking beyond cars to interior and exterior architecture, boat design, fashion, product design, illustration, graphics and furniture.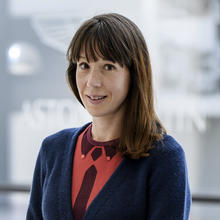 Libby Meigh
Colour & materials senior manager, Aston Martin
Meigh, 38, came to automotive design via a degree in printed textiles at Loughborough University's School of Art and Design, completed in 2000. That led to a job at GM's European design centre in Russelsheim, Germany, in 2001 working as a colour and trim designer for Vauxhall, Opel and Saab. There she took the colour, materials and finish lead for the 2007 Vauxhall Antara and the 2007 Corsa. In 2006 she moved to Ford in Dunton, UK, as senior colour and trim designer, working on the 2009 Fiesta among other projects, before moving to Aston Martin in 2008. She became team leader in 2011, and senior manager in 2013. She was the production lead on the new DB11 and the developed an exclusive range of materials for the One-77 hypercar.