Winners 2017
Laura King
Senior Manager, Brand PR, Hyundai UK
King, 29, started at Hyundai PR as an intern in 2007 after graduating from Bournemouth University with a degree in events management specialising in public relations. Since then she has risen up the ladder with Hyundai's team in the UK, and ran the PR office single handedly in 2010-11 when the PR manager left. That helped her win the HeadlineAuto Rising Star of the Year in that year. She has worked to improve her skills by taking a series of relevant courses - for example, the role of psychology in campaign design at CIPR, completed in March 2016. Her manager Natasha Waddington has high praise for her: "I have no question that she will become a PR leader in the industry in the not-too-distant future."
Communications Nominees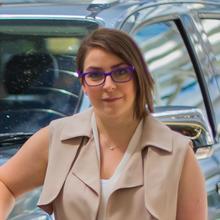 Jade Wells
Press & PR manager at Subaru and Isuzu, IM Group
Wells, 26, joined the UK importer of Subaru and Isuzu in 2016 after four years working as a press officer for Suzuki. She prepped herself for the automotive business by studying motorsport management and logistics and business administration at the University of Central Lancashire. Her first job was as a marketing assistant at Fiat Chrysler Automobiles, moving into product marketing for Jeep and Chrysler before shifting to PR at Suzuki.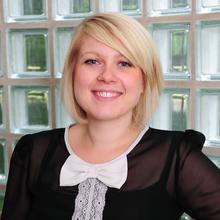 Kayleigh Edwards
Section manager, intelligent mobility & corporate communications, Nissan Europe
Edwards, 29, switched to the European role at Nissan in 2015 after two years work as communications manager for Nissan in the UK responsible for electric vehicles and corporate relations. She remains focused on EVs, but also works on autonomous driving and other emerging technologies. Prior to that she worked for two years at the Society of Motor Manufacturers and Traders. She holds a masters degree in science and environmental journalism from the University of Lincoln.

Krystyna Perry
PR manager, Fiat and Alfa Romeo, FCA UK
Perry, 30, returned to the automotive industry at the beginning of 2017 after a year working for domestic tech firm Dyson. Prior to that she had been media relations manager at Skoda UK for a year and before that PR officer at BMW for five years, starting in 2009. She graduated from Bournemouth University that year with a degree in PR, which included work experience at Kia.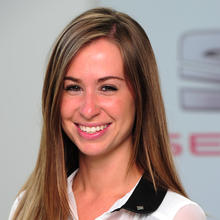 Holly Williams
Media relations manager, Seat UK
Williams, 29, started her automotive career as a finalist in the 2009 Autocar-Courland Next Generation awards, which searches for new automotive talent, before she'd finished her degree from Leeds Beckett University in public relations and marketing. As part of that course she worked at Skoda for a year as press and PR assistant. After finishing her degree she was taken on full-time by the VW Group in 2010 as a press events executive at Audi, helping manage the launch programme and twice winning nominations for the journalist-voted HeadlineAuto Rising Star award. She moved to her current role as media relations manager at Seat in 2014.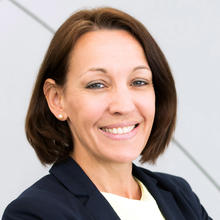 Kate Thompson
Head of press and public relations, Volkswagen Commercial Vehicles
Thompson, 43, started her automotive career in 1997 as a production editor on Fleet Car magazine, before moving to become press officer at Volkswagen in 1999. She rose to product affairs manager, then to public relations manager, before being promoted to her current role as head of PR for VW Commercials. She also took a leading role in managing communications during the VW Group's diesel emissions crisis. VW Group head of corporate PR, Paul Buckett, describes her capabilities as consistently exceeding the tasks given to her.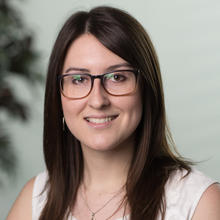 Kerry Livesey
PR manager, Peugeot UK
Livesey, 26, started out at the PSA Group as a graduate trainee in 2013 after finishing her bachelor's degree in psychology and social anthropology from the University of Kent a year earlier. She was promoted in 2014 to press officer to Citroen UK, then to the same job a year later at Peugeot, before becoming Peugeot's PR manager in January 2017, working under the head of communications James Parfett. Commenting on her most recent promotion, Parfett said: "Already, Kerry has gone above and beyond to demonstrate her capability."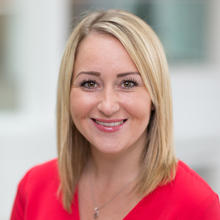 Katie Read
PR Manager, Citroën UK
Read, 29, joined Citroen in 2005 as a UK sales support assistant on a business apprenticeship, after earning a foundation degree in business management from Buckingham New University. She moved to the role of training co-ordinator in 2007, before moving to press officer in 2009. In 2014 she was promoted to senior press officer and, in a relatively short space of time, to PR manager for the French brand in 2015. Part of her job involves liaising with agencies to promote the brand on social media, and Read's bosses say she's been instrumental in boosting the firm's Facebook likes from 6000 to over 100,000 in a little over two years.