Winners 2017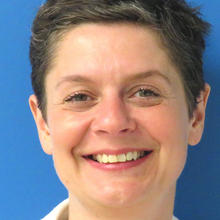 Leah Bruce
Diesel manufacturing strategy manager, Ford
Bruce, 42, had worked in the packaging industry after completing her degree in manufacturing engineering at Cranfield University in 1996, but switched to Ford in 2001 and is rising through manufacturing in roles that have included installing Ford's first petrol and diesel production line in Chennai, India. Leah's current job is to oversee Ford's diesel manufacturing strategy globally, working with teams across the world and making the tough decisions as diesel engine use wanes. In formal recognition of Bruce's commitment to enhancing STEM (Science, Technology, Engineering and Mathematics) and young people, she was named winner of the WISE (Women in Science and Engineering Excellence) award in 2005 and invited to Buckingham Palace in 2006 as a representative of the British science community.
Manufacturing Nominees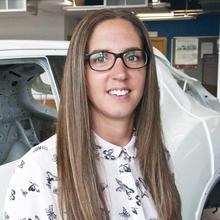 Sarah Passmore
Global account manager for BMW, Tata Steel Europe
Passmore, 33, is responsible for liaising with BMW, one of Tata Steel's biggest customers for its automotive steel operation, including for specialist parts such as tailored blanks – pre-stamped panels with different thicknesses to save weight. She joined the firm after graduating from the University of Aberystwyth, where she was sponsored by Tata Steel during her final year of her Business Management degree. Her achievements include helping boost the share of Tata Steel in the MINI hatchback from 18 percent to 45 percent for the newest model, and winning new orders from the Wolverhampton tailored blanks line.

Genie Creamer-Hyland
Body construction current manufacturing (CME) operations manager Solihull, Jaguar Land Rover
Creamer-Hyland, 30, joined JLR in 2011 on a graduate scheme and has flourished within the bodyshop element of the company's manufacturing output. She started out in Solihull working on the production of steel bodies before shifting a year later to aluminium. She was then given management of a team of engineers working on the manufacturing launch of the then-new Range Rover, before being promoted again. She now manages the manufacturing engineering process teams for Solihull's three bodyshops, covering six models, including the Jaguar F-Pace.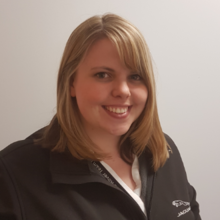 Charlie Atwell
Build engineer (pilot operations trim and final), Jaguar Land Rover
Atwell, 30, holds a master's degree in chemical engineering, gained in 2010, and a engineering doctorate from 2014, but started her career at Heineken where she was a research engineer for four years. She switched to manufacturing after moving to JLR in 2014, working first as an engineer on paint operations, then body construction. She's now a prototype build engineer, looking after the area that manufactures the doors. She is in the final stages of completing the process to become a chartered engineer.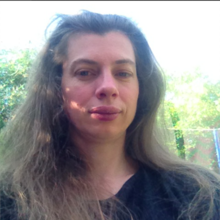 Kathryn Schofield
Material Flow Engineer, Castle Bromwich, Jaguar Land Rover
Schofield, 41, joined JLR in 2001 from Toyota in Derbyshire, where she helped ensure parts flowed to the production line in the plant there. She took what she'd learned to JLR, first helping them move the engines and axles build lines from the closing Brown's Lane factory to Castle Bromwich. She designed the parts warehouse there ahead of the of the original XF launch and supported the new XJ launch similarly. Still at Castle Bromwich, she helped design JLR's new parts sequencing centre there, and can justifiably claim to have shaped much of the plant's transformation.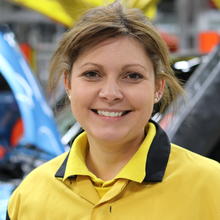 Amy Druce
Process leader in assembly (Plant Oxford), Mini
Druce, 38, joined the Oxford plant back in 2003 as a line worker fitting fuel tanks, seatbelts and brake and fuel lines. She blazed a trail for women at the factory by becoming the first female 'lead associate' in the plant, followed by the first female 'process leader', running the team responsible for Mini underbody, exhaust frontend fit and various other engine bay components. She's become an unofficial ambassador for the plant after starring in 2015's BBC programme Building Cars Live and Discovery Channel's Supercar Superbuild in 2017. She did not study for a university degree, but is currently enrolled on BMW's 'ProLead' (leadership & management) initiative and gained an Institute of Leadership & Management Certificate in 2016.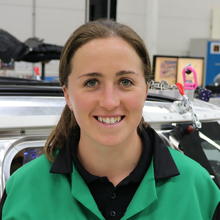 Annie Sekulla
Dimensional control analyst in metrology (Plant Oxford), Mini
Sekulla, 26, joined MINI as an apprentice back in 2008 within quality and engineering, but has since gained a degree in electronic engineering from Oxford Brookes University in 2013. Annie now works as a dimensional control analyst in Mini's metrology department in Oxford, charged with a range of duties from undertaking detailed measurement of an entire finished vehicle to a single part. She's looking to progress to a manager and last year spent seven months working at BMW's flagship plant in Dingolfing, Germany.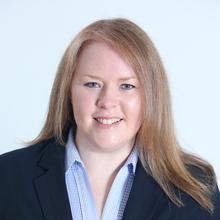 Fiona Smith
Quality director for Middle East and Africa, Ford
Smith, 40, joined Ford in 1998 working on the diesel engineering team after completing her bachelors degree in automotive engineering. She switched to manufacturing in 2002 to work as a senior quality engineer for the Dagenham engine plant to investigate quality issues. Since joining she has completed a masters degree in manufacturing management and technology. In 2010 she switched to quality, in order to investigate defect issues and was made Ford of Europe's critical concerns manager, moving to her current role for the Middle East and Africa in 2014, working specifically with Ford's Silverton plant in South Africa, where it builds the Ranger pick-up. In 2012 Fiona became a chartered engineer with the Institute of Mechanical Engineers.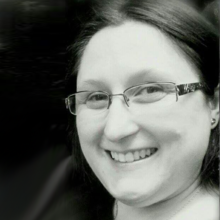 Kerry Smith
Skilled supervisor, central engineering, Ford
Smith, 41, joined Ford as an apprentice in 1992 in the Dagenham factory before moving to the prototype workshop in Ford's R&D facility in Dunton. She then become a tooling and development inspector in the quality department back at Dagenham, before moving to the position of machining supervisor on the Duratorq diesel line, the first woman to take that role. The same is true of her current role, where she is responsible for 30 craftsman in Dagenham – no woman has held this role before within the plant.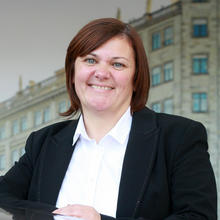 Donna Morrey
Operations manager – Continental assembly, Bentley
Morrey, 43, joined Bentley in 2003 from automotive cable supplier Leoni, starting out as a quality team leader. She has steadily risen through the ranks within manufacturing to occupy her crucial role, where she is responsible for the assembly of Bentley's key Continental range of cars. That includes overseeing nearly 300 people in her job to ensure quality remains high, keeping costs down, coaching staff members, and introducing new models onto the line in Crewe.