Winners 2017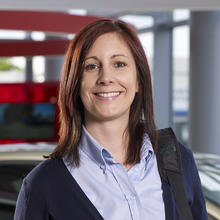 Lucy Curtis
General manager, TrustFord Epsom
Curtis, 36, manages TrustFord's £4 million Ford dealership site in Epsom, south of London, which opened last year, as well as overseeing the group's Surrey dealership network. She joined in 2004 and by 2011 had moved up to sales manager of the Bookham site, before moving to the same role in the larger Kingston site in 2012. Her promotion to general manager in 2016 marked the first time a woman had been promoted to the role within TrustFord. "I have no doubt that she has a glittering career ahead of her, " said John Leeman, TrustFord operations director, in nominating her.
Retail/Sales Nominees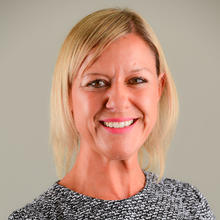 Claire Atkinson
Leasing manager, south region, Renault
Atkinson started at Renault in 2003 and has specialized in corporate sales at the brand since 2005. In that time she's been promoted to become responsible for all contract hire and leasing sales in the south of the country, as well as having national responsibility for sales to rental firms. Her boss Mark Dickens, head of fleet sales, reports she has consistently managed to outsell her male counterparts during her career in what's still a male-dominated environment (she's the only women in Renault fleet sales). Dickens describes her as widely respected in the fleet business and a "shining example of a brand ambassador for Renault".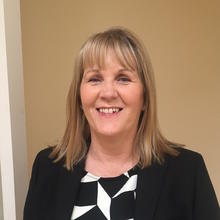 Yvonne Watton
Regional sales manager, BMW UK
Watton, 58, has worked in sales at BMW since 2005, during which time she has risen through the ranks of the dealer network to take charge of the sales region encompassing Liverpool, Manchester and Blackpool. Since moving to her current role mid-2016, her region was rated top performer in the BMW UK network, with one centre winning BMW Retailer of the Year and Watton herself awarded a joint Regional Manager of the Year award with another colleague. Prior this job, she was a general sales manager at BMW's prestigious Park Lane showroom and dealer principal at BMW's Heathrow showroom.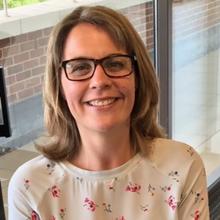 Zoe Allen
Data strategy manager, Kia UK
Allen, 39, joined Kia in 2013 after developing her career as an automotive business analyst, first for ProQuest and then for Snap-On Business solutions, where her clients included Volvo Trucks and Volvo. She left Snap-On with the title of customer service team manager, overseeing nine analysts. At Kia she was promoted to her current role in 2015, where she creates Kia UK's data strategy. She leads a project to create a new system to better capture customer data as well as helping create a better sales process. She holds a degree in international business from the University of Brighton.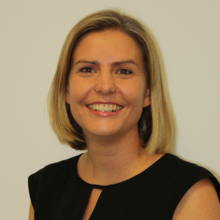 Emma Cooper
Regional business manager, Kia UK
Cooper, 37, started out her working life in a freight forwarding industry before switching to automotive and Kia in 2005 as a dealer support advisor. Since then she has worked as a trainer, dealer relationship manager, and in marketing as events and sponsorship manager for the company. This broad base of experience saw her promoted to her current role in sales as regional business manager in 2011, responsible for dealers in the south-east area. Sales within the region have increased 32 percent over the last three years, and have more than doubled since she took over the role.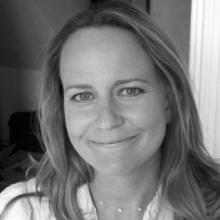 Liz Freeman
Aftersales regional business manager, Kia UK
Freeman, 39, started her automotive career working for Peugeot as a way to continue the French language she learned as part of her degree from Nottingham University. There she rose to the title of district parts and service manager, before deciding she wanted to work for, in her words, a more dynamic brand, in 2011. In the last four years in her role she has grown parts sales in her region by 76 percent, and improved retention of Kia customers by 15 percent by bringing in and promoting Kia Service Plans.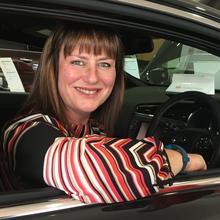 Janet Bevan
Sales director, Kia finance UK
Bevan, 49, started her career in automotive finance with Lombard as a sales person in 1988 and moved on to GE Capital in 2003. In 2012 she moved to her current role with Kia, responsible for a team of eight working to arranging finance for Kia customers. Bevan is also on the management team for Hyundai Capital UK Ltd and has helped the business grow from start-up to writing over £750m in finance volume in 2016. Part of her job is keeping customers as they switch to new cars, and Kia's retention rate is now on par with many other bigger manufacturers, it believes.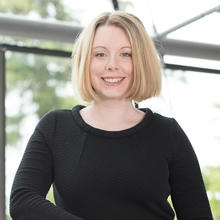 Emma Johnson
Manager, ConsumerOne connection & experience innovation, Toyota GB
Johnson, 31, started at Toyota in 2005 on a student placement on the retailer systems team as part of her business management degree course at Nottingham Business School. She graduated from that with a first-class degree in 2007, and won a full-time job at Toyota as project manager of consumer life-cycle management. She moved in 2010 to become a product specialist for models such as the Lexus CT200h, Toyota Yaris and GT86, before being promoted to aftersales field manager in 2012. After another two years, she was promoted again to customer connection and experience innovation manager, helping to better understand what driver customers to buy Toyota cars, before moving in 2016 to Toyota GB's consumer unit focused on improving the customer experience. On nominating her Robin Giles, Toyota GB's director of HR, said: "Emma is very well respected and is a great example of how a graduate placement can be the catalyst to a rewarding and successful career."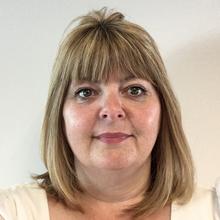 Clair Billingham
Commercial manager, Volkswagen Group network development
Billingham, 46, is currently responsible for implementation of the dealer management system (DMS) software used across the VW Group's brands in the UK. She was promoted to that position in 2014, prior to which she worked as national aftersales manager for VW Commercials, heading up a national field team, and achieving a six percent improvement in national network service profitability. It was the pinnacle of her aftersales career, which started in 2005 for VW while working for supplier Impetus Automotive. "Clair encourages and empowers everyone she meets. She has incredible emotional intelligence and influences at all levels." said Karin Ravenall, Retailer Process and Systems Manager for VW Group, in support of this nomination.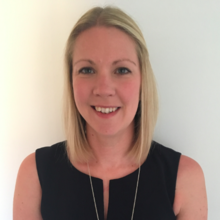 Gillian Headings
Service and parts programme manager, Skoda
Headings, 35, has spent the last 12 years of her career at the VW Group in the UK after gaining a degree in managerial and administrative studies at Aston University. She has switched between the different brands in the group, starting as systems manager for Seat, before moving to business sales for the Spanish brand. As a product manager at Audi between 2011-2016, she was responsible for the pricing and specification of the Audi SQ5 performance SUV, and managed the A5 through a facelift and into a new generation. Headings "has an inquisitive, challenging nature which helps shape the future direction of the business," according to her boss Warren Richards, head of service and parts for Skoda.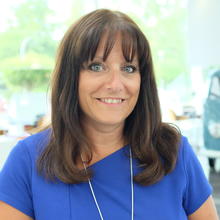 Tracey Perry
National fleet sales manager, Volkswagen Commercial Vehicles
Perry, 50, has been in fleet sales since starting out in automotive back in 1989, first of all with Audi, then Renault and from 2007-2015 with Fiat, where she was responsible for making the firm's largest single European transaction with an order for 3000 vans. She joined VW as national fleet sales manager for its commercials and was responsible for nearly 13,000 sales in 2016. A nomination statement came from Toni Ward, a VW Commercials account manager, who said: "In situations where I have autonomy, I have found myself with the mantra WWTPD - What would Tracey Perry Do?"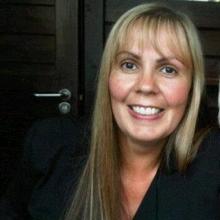 Gillian Blair
Regional manager (Scotland), Subaru
Blair, 43, came to automotive through the fleet business, first working in a car leasing office for the Highland Health Board in Inverness, before moving to ever more senior dealership roles in corporate sales from 1996. She switched to national sales operations in 2009 when she moved to Citroen UK as a regional business centre manager, again focusing on fleet sales, and taking the regional manager job for her native Scotland for Subaru in 2009, the company's largest region in terms of volume. The managing director of Subaru UK's parent firm IML, Paul Tunnicliffe, describes her as "totally professional and results driven".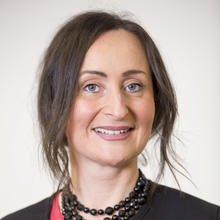 Melanie Simkiss
Global retail environment manager, Jaguar Land Rover
Simkiss, 43, has worked for JLR since 2001 across a variety of roles in brand management, product management, regional sales management, customer service and launch management. She's now responsible for the sales experience within dealerships globally, and helped develop and roll out a new virtual reality platform within dealers globally to give customers a new angle on their potential new car. Simkiss has a degree in modern languages from the University of the West of England. 

Mandy Dean
District manager, eastern region, Ford UK
Dean, 40, joined Ford in 1995 working for the purchasing and logistics team, before switching to sales and marketing. Notable achievements in this role included developing and launching the successful Ranger Wildtrak variant of the pickup while working on the commercial vehicle team. She then switched to advanced planning, working again on forthcoming commercial vehicles before moving over to the European programming team, where she managed production requirements across Europe. Back at Ford of Britain in 2014, she became a senior manager in consumer and dealer marketing, before moving into her current role managing the eastern sales region, including London, which delivers around a quarter of Ford's UK sales. While working for Ford she completed her first degree and subsequently went on to achieve her masters in 2002 in business administration and management. Within the company she co-chairs a Personal Development Committee which focuses on the individual development of sales and marketing employees.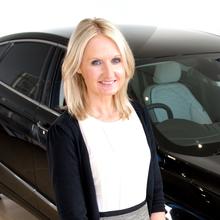 Vicky Allen
Head of fleet national accounts, Ford UK
Allen, 37, oversees 70 key fleet accounts for Ford, including Vodafone and London taxi firm Addison Lee.  She was also instrumental in winning Sky's commercial vehicle account for Ford. She joined Ford in 2002 on a graduate scheme after gaining a degree in business studies from Liverpool John Moores University, which included a year's placement within the sales planning and analysis department of Ford. Since then, Allen has held a number of positions within retail sales, marketing and communications. Achievements include the launch of a Ford Dealer Marketing Portal, an online resource for dealers that provides them with access to communications materials for their local advertising.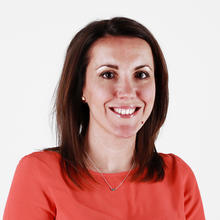 Nicola Murphy
Senior programme manager, GForces
Murphy, 40, moved to automotive website specialists GForces this year after making a name for herself launching Seat's innovative store in the Lakeside shopping centre. "This alone is a significant achievement and contribution to the automotive industry," says Kevin Robins, group enterprise delivery director at GForces. Murphy started out in the automotive business working for Ford where she joined as credit graduate trainee, before moving to Mazda in 2004 as a business manager. She left there in the position of customer experience product manager, working on the firm's website, before moving to VW Group as network strategy manager for Seat in 2013. She was promoted to retail concept project manager before the switch to GForces.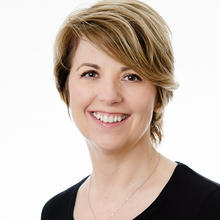 Yvonne Holden
General manager – aftersales development, BMW
Holden, 53, has spent her career at BMW after starting out there as a local buyer in 1991. She now leads a team of around 40 staff plus contractors tasked with increasing sales for parts, accessories and service programs across BMW and MINI and is boosting what's already a multi-million pound revenue stream for the firm. She moved there in 2016 from her previous role as general manager for events, which included managing sponsor partnerships, and leading BMW's centenary celebrations at the Goodwood Festival of Speed in 2016. In her previous role in events she helped deliver BMW's broad marketing activities around the London Olympics in 2012. Her current job is backed by a knowledge of parts gained in previous jobs within parts and accessories.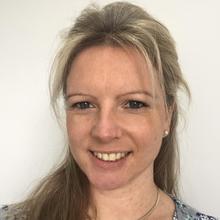 Alexandra Grieveson
Director, Worcester Carsales Group
The dealer group Grieveson, 35, is now director of was started by her grandfather, but she has independently proven her success within it. When she joined in 2007, turnover was £45 million. Now it turns over £88 million from five Vauxhall sites, three for Suzuki and one each for Ford, Kia, Seat and Hyundai. Grieveson was promoted to general manager of one of the loss-making sites in 2010, and after three years turned it around to make a three percent profit margin. She is now a director of the group, overseeing day to day running and its expansion plans. She continued her education while working there, and in 2012 completed a masters degree in strategic automotive management at Loughborough University.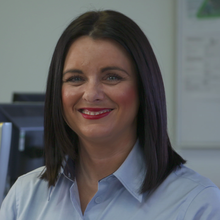 Shelley Phillips
Aftersales manager, TrustFord Huddersfield
Phillips, 37, joined the automotive business as a bodyshop receptionist in 1998 before moving to Ford in 2002. She is now "one of our strongest and most respected operational managers in the group", says TrustFord's regional director, Mark Knapton. Under Phillips' management the company's Bradford bodyshop site doubled 2015's profit in 2016. This was achieved despite the site not having a general manager for much of the period. Last year she was given the Chairman's Award in the TrustFord Excellence awards in recognition for her work.