Winners 2017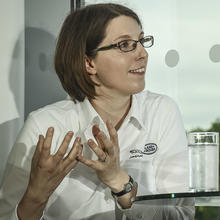 Amy Rimmer
Research engineer – autonomous vehicle control, Jaguar Land Rover
Rimmer, 29, graduated from Cambridge with a masters degree in mechanical engineering in 2010 having already gained automotive experience during a spell interning at the McLaren F1 team's vehicle dynamics department. She went on to complete a PhD in vehicle dynamics at Cambridge working with Volvo Trucks on autonomous driving, before joining JLR in 2015 as a research engineer. There she works on ADAS and autonomous driving systems. She says she aspires to be a globally recognised expert on the subject.
Vehicle development Nominees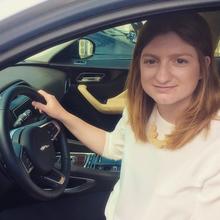 Bethan Wyatt
Variable valvetrain systems subject matter expert, Jaguar Land Rover
Wyatt, 25, graduated from Coventry University in 2013 with a first-class honours degree in mechanical engineering, moving straight to JLR to work as a component engineer for the company's Ingenium range of engines. At the beginning of this year she successfully delivered a brand new electro-hydraulic variable valvetrain system. Her identification and solution for a potential issue with the new petrol engine won her and her team the Director's Technical Excellence award at a JLR event at the end of 2016.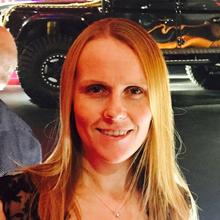 Danielle Moore
Special Vehicle Operations - platform engineering manager, Jaguar Land Rover
Moore, 38, joined JLR on a graduate scheme in 2001 after leaving the University of Birmingham with a masters degree in manufacturing engineering. Her interest in vehicle safety led to a role working on pedestrian protection for the Jaguar XF before moving to the team tasked with solving technical manufacturing issues for new vehicles. At JLR's SVO division she develops high-performance and luxury variants. Moore is a STEM (Science, Technology, Engineering and Mathematics) ambassador, visiting schools to give demonstrations and career advice.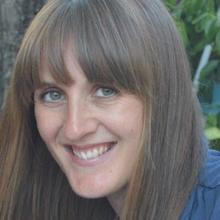 Emma Samuel
Vehicle safety integration manager, Jaguar Land Rover
Samuel, 34, started out in automotive in 1998 as an engineering apprentice for the Rover Group. During her apprenticeship she completed her engineering degree at Warwick University and was placed in different areas of the business, including vehicle safety. She permanently joined the team and has since progressed to become an Integration manager leading a team of engineers to guide vehicle safety on numerous models.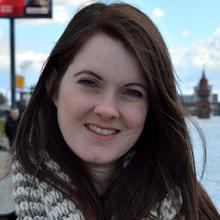 Emma Kowalczuk
Electromagnetic simulation lead engineer, Jaguar Land Rover
Kowalczuk, 31, joined JLR in 2015 after spells working in the defence industry and a computer simulation firm. She holds a masters degree in electronic and electrical engineering and a PhD in wireless communications from Loughborough University, knowledge currently being put to good use helping JLR better understand in-car wireless services delivered via Bluetooth, mobile networks and car-to-car communication. She also trains JLR staff on ways to simulate other wireless applications, including EV charging and tyre pressure monitoring.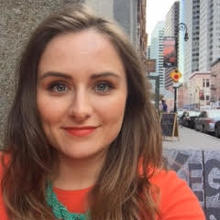 Hannah Morris
Body structures lead engineer - vehicle engineering, Jaguar Land Rover
Morris, 27, came to JLR in 2012 on a graduate scheme with a masters degree in aeronautical and aerospace engineering. She's now a lead engineer working on aspects of the body structure of the Jaguar I-Pace electric car that's due for launch later this year. She was responsible for the front-end structural module, ensuring its crash safety and finding the right balance between cost and performance of the parts fitted.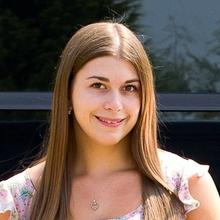 Katherine Rawlings
Project leader, global product strategy, Jaguar Land Rover
Rawlings, 29, joined JLR in 2011 on a graduate scheme after gaining a masters degree in materials science and engineering from Leeds University. After three years in materials engineering she stepped up to her current role in global product strategy, working on future vehicle programmes. She became one of the youngest chartered engineers in the country in 2014 at the age of 26 and now mentors others as well as speaking at conferences and running internal seminars on plastics. She is also a brand ambassador promoting engineering to young people.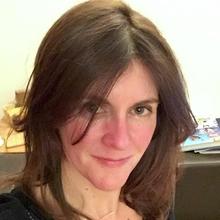 Kathryn Fairless
Powertrain calibration and controls programme leader, Jaguar Land Rover
Born into a family of engineers, Fairless, 38, worked at engine specialist Ricardo for seven years after graduating with a bachelor degree in engineering from Leeds University in 2000. She joined JLR in 2008 to worked on emissions and driveability calibration for diesel engines, before moving in 2015 to a management role to lead a team of specialists in the calibration team. She now leads a team of more than 40 engineers.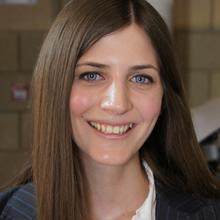 Rebecca Hitch
Advanced body technology manager, Jaguar Land Rover
Hitch, 33, joined JLR in 2008 on a graduate scheme after gaining a degree in mechanical engineering from Exeter University and a masters in advanced materials from Cranfield. Described by JLR as having an incredibly promising career ahead of her, Hitch has already risen to the role of manager for the launch engineering team for the Jaguar F-Type, focusing on body structures. She won a 'Rising Star' award from the Royal Academy of Engineers in 2013 and helps inspire the next generation of engineers, particularly women, by helping at events such as the BigBang fair. She gained chartered status from the Institute of Mechancial Engineers (IMechE) in 2016.

Sarah Stevenson
New Discovery senior launch manager, Jaguar Land Rover
Stevenson, 43, started out in the automotive industry working for French supplier Valeo after graduating from Coventry University in 1997 with a degree in manufacturing systems engineering. She joined JLR in 2000 working in body engineering, rising to body engineering lead for the then-new Jaguar XF. She was made a manager in 2008, helping deliver the new Range Rover and Range Rover Sport, and took over the job of senior launch manager for the newest Discovery back in 2013. She's now senior enough to be the engineering spokesperson on the global media launch for the car in Utah, US.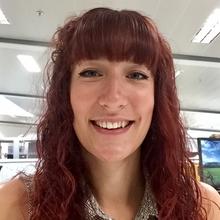 Victoria Rothwell
Off-road capability lead engineer, Jaguar Land Rover
Rothwell, 26, started her career at JLR as a graduate trainee while still studying for her masters in mechanical engineering with management at Edinburgh University, where she also helped found the university's first Formula Student racing team. At JLR she very quickly rose to become responsible for the off-road capability of JLR's small SUVs, taking them from computer designed concepts to physical vehicles. She carried over her interest in racing to lead the JLR Greenpower electric racing team and oversee the building of a new workshop for them at JLR's Gaydon site.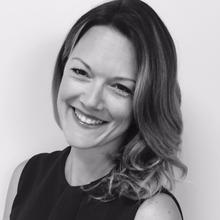 Allison Cunningham
Jaguar senior business planning manager, Jaguar Land Rover
Cunningham, 36, joined JLR in 1998 as a technical apprentice having earned an electrical HNC. She switched to the new model programmes department in 2002, first working as launch engineer for the Land Rover Discovery, then in similar roles for the Jaguar XK, XF and XJ and most recently the F-Type. In 2014 she became Jaguar's international launch manager, then business expansion manager. She was promoted to her current role at Jaguar, which she describes as providing 'business office' service to the model's chief engineer, delivering business and product plans to ensure the vehicle range stays up to date.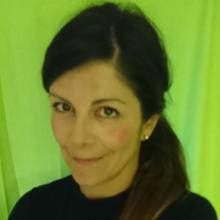 Sara Witt
Program manager – electrified powertrain engineering, Ford
Witt, 40, is now leading the UK-based project to launch a plug-in hybrid Transit van in Europe from 2019, with early versions scheduled to go on test with the police in London this summer. She joined Ford back in 2000 and has held roles in product development, quality and purchasing, rising to her current high-profile and demanding position. The Transit project needs to be delivered on a much quicker timescale than comparable projects of this scale and puts her in control of £12 million to be spent with engineering and suppliers. According to Ford her work on the project has proved her "passion, leadership, dedication and outstanding commitment".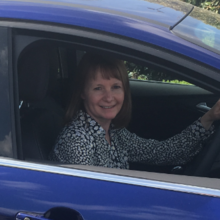 Claire Circus
Powertrain integration supervisor, Ford
Circus, 44, has been with Ford since 1995 after graduating from Cardiff University and has held numerous global positions with the company since then, including a three-year spell in Germany. She started out as a component engineer, but now leads the integration of engines and gearboxes into the Ford Focus globally. Previous roles in the company include overseeing the introduction of the Fiesta ST into Ford's Cologne factory, and leading the development of a new 6-speed gearbox. Circus is a Fellow of the Institution of Mechanical Engineers (IMechE).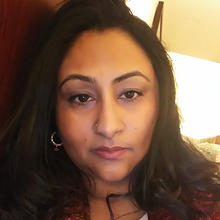 Mary Islam
Senior quality engineer - product development, Ford
Islam, 46, started out in engineering in 1990 when she secured a Ford sponsored degree in manufacturing systems engineering aged 19. That led to a job as a graduate engineer at Ford in the UK, where her early jobs included working on processes at the Dagenham plant, then still making Fiestas. She was part of the launch team for the Transit in Genk, Belgium, and worked on installing the first Transit Connect in Ford's joint venture plant in Turkey. In a bold move, she left engineering in 2002 to gain a law degree and pursue a legal career, but in 2012 she decided she missed engineering too much and returned to Ford, where she is now responsible for the quality planning of new commercial vehicles.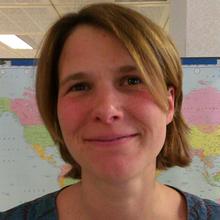 Ulla Macdonald
Program management, Ford
Macdonald, 40, is currently leading a team in Mexico City working on a new Ford vehicle to be sold globally. She impressed the company with a final project as part of her statistics degree from Dortmund University. It won the project of the year, and she was invited to present it to Ford HQ in Dearborn, Michigan. In 2013, she won an award for engineering excellence within the company for her work on achieving a five-star EuroNCAP result for the Tourneo Connect van.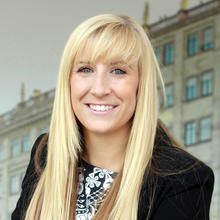 Hannah Proffitt
Functional project manager - chassis engineering, Bentley
Proffitt, 27, joined Bentley in 2011 after the company sponsored her through a degree apprenticeship that resulted in a bachelors degree in mechanical engineering. She's now technical project manager for delivering chassis systems and components for the next Continental GT coupe, including braking, suspension and axles. Before this she was working at Porsche's technical HQ at Weissach, Germany, as chassis engineer to liaise between the two firms to make sure that shared platforms were engineered to meet the needs of both brands. In 2012 she was named as one of 30 rising stars under 30 years old within the manufacturing world by then Business Minister Mark Prisk. Since September 2007, she has been in the Royal Air Force Reserve as an engineering technician.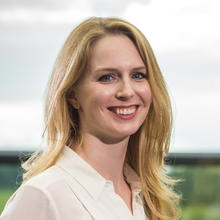 Hannah Johnson
Principal project coordinator, McLaren Automotive
Johnson, 28, joined McLaren as a student placement in the racing department in 2010 after completing a diploma at Pitman Training as an executive personal assistant. She switched to McLaren Automotive in 2011, eventually working up to current position reporting to the vehicle line director (a car's head of engineering). Johnson helps define future model plans, predicts costs, manpower and timing, as well as managing team performance and development. As the only senior member of her team without an engineering background, she says she's had to prove her ability to learn quickly. In 2016 she was voted one of Surrey's Rising Stars in the Business Women in Surrey awards. She says she aspires to be vehicle line director.