Winners 2017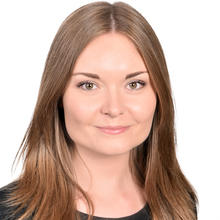 Charlotte Twigg
Services manager, Audi North America
Twigg, 25, attained a placement at Toyota as part of her degree in business management at Nottingham Business School, where she graduated with a first in 2014. After graduating she was taken on by VW Group as part of its Future Leaders graduate programme, working first with Skoda and then with Audi as a customer quality and network development executive. During her six months with Audi UK, she devised, developed and rolled out the Audi Network Partners Undergraduate Programme to encourage students to experience working in dealerships, which attracted 600 applicants in its first year. After a spell in vehicle planning, she moved to Audi AG, working on the North American region as Connected Services Manager. Now Cian O'Brien, formerly director of Audi UK and now Vice President and Chief Operating Officer for Audi America, says: "Charlotte brings a high level of passion and energy to our business. Her broad and varied background - which covers a number of manufacturers and disciplines - gives a broad level of experience rare in someone as early in their career. Charlotte's capability to throw herself into challenges and deliver superb outcomes is what highlights her as standout from her peers".
Marketing Nominees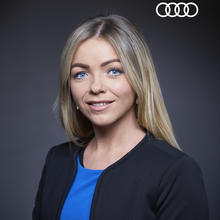 Katie Purcell
Product marketing manager, Audi
Purcell, 32, is described as "a tech-savvy millennial who is passionate about cars and a job well done" in her nomination from the VW Group. She has been the overall product marketing manager for Audi since March 2016 after impressing as product manager for the A4 and R8 supercar beginning in 2014. Prior that she worked at Opel, where she was European product and marketing manager for the Adam premium small car, a role that she won after starting out in automotive as a communications specialist with Vauxhall in 2007. She has a first-class honours degree in marketing from Aston University.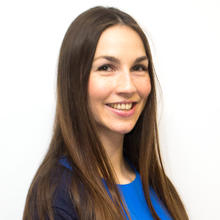 Vanessa Bunting
Brand familiarity & digital manager, Hyundai UK
Bunting, 34, made the leap to working for a car firm in 2014 after gaining experience in working for automotive customers in her role as first account manager, then account director at London agencies Imagination London and The Big Group. In her current role she leads a team of four as well as a further 20 agency staff helping Hyundai grow its digital presence, including launching the 'Click to Buy' online buying option. Her efforts saw the Hyundai UK team voted the "Hyundai Marketing team of the year" in 2016 – beating entries from across 190 Hyundai markets around the world. She received a strong nomination from her manager, Adam Nickson: "Vanessa's potential influence and impact within Hyundai Motor UK and the automotive sector in general is significant," he said.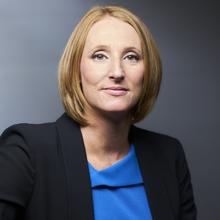 Sarah Cox
Head of marketing, Volkswagen Commercial Vehicles
Cox, 38, has taken one of the deepest dives into the world of UK automotive sales and marketing thanks to an incredibly diverse range of jobs that started when she joined a BMW graduate scheme aged 21. Her first role was in a dealership parts department, moving onto service advisor, accounts clerk and finishing as sales and marketing manager for Mini at the dealership. Then in 2004 she switched to Audi as area sales manager, moving to academy manager and then national retail marketing manager. She left Audi in 2016 as national communications manager to take up her current role with VW Commercials. Her nomination was well backed up with supporting statements, including this from Audi head of PR, Jon Zammett: "You would have to say she is progressing well ahead of schedule."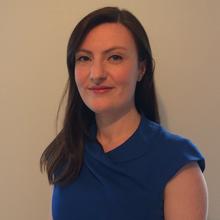 Joanna White
Senior product manager, Jaguar XE and Jaguar XF, Jaguar Land Rover
White, 37, joined Jaguar as a graduate in 2001 after gaining her degree in business studies and marketing. Her first role was in customer service, before moving to a team responsible for dealer marketing programmes. That led to a promotion in 2005 to the global marketing launch team working to promote cars such as the Jaguar XF, Range Rover and Range Rover Sport. She then moved into the role of product manager, first for the Jaguar XJ, then for the all-new XE in 2011. In 2014 she moved into her current senior position, responsible for the marketing launch and management of vehicles globally, including the launch of a long-wheelbase version of the XE in China.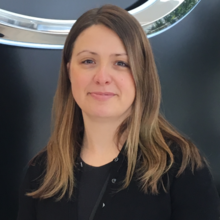 Claire Bishop
Future product manager, Mazda UK
Bishop, 37, joined Mazda in 2008 as a franchising co-ordinator. It was her first job in automotive after gaining a degree in geography in 2000. After two years she moved into the job of brand analyst, with an intervening year in dealer marketing communications as maternity cover. In 2016 came a promotion to national communications specialist, where she delivered all media for Mazda UK and managed £13.5 million of the company's media budget. This year she was given the demanding job of future product manager and is currently working on the future UK cycle plans up to 2020.

Maria Rogers
Head of digital, PSA Group UK
Rogers, 43, joined Peugeot in 1994 as a graduate trainee in IT having gained a degree in maths and computer science from the University of East Anglia, and has spent much of her early career at the French brand working on computer systems for the firm, including defining, building and rolling out a dealer management system for all Robins and Day dealers. After two periods of maternity leave, she moved to managerial roles within digital, before switching to marketing in 2015 to project lead Order Online by Peugeot, which allows customers to buy from the website. As head of digital, she's now responsible for all the online marketing and eCommerce for the Peugeot, Citroen and DS brands.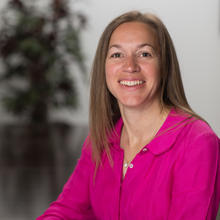 Keely Davidson
Head of brand communications, Peugeot UK
Since joining Peugeot as a graduate trainee, Davidson, 42, has worked in numerous roles across the country within sales, fleet, parts & service and marketing. Her degree was in manufacturing engineering and management, but it's in sales and marketing that she has shined within automotive. After working as a district sales manager, she moved to fleet manager in 2009, then head of media marketing research and integration in 2011. She then became head of dealer marketing services in 2013, moving to head of platform for the 308, 508, 3008, 5008, and last year was promoted to head of brand communications. Her most recent event is managing the successful marketing launch of the Peugeot 3008 SUV.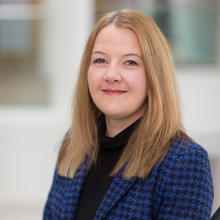 Victoria Hatfield
Head of marketing communications, Citroën UK
Hatfield, 35, moved from Peugeot to Citroen two years ago and now manages all marketing communications across the brand after first serving as platform head for the Citroen C3 Picasso, C4 Picasso and C5. She joined PSA back in 2004 after gaining a degree in business administration from Lancaster University, which included a year at Peugeot. She moved into aftersales marketing, then press fleet co-ordinator, then moved into retail, first as a network development specialist before becoming a district sales manager. She switched to marketing in 2014, before getting the platform head role in 2016.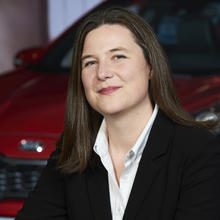 Helen Mutter
General manager, planning and programmes, Kia UK
Mutter, 39, has worked in the automotive industry since graduating from Swansea University in 1998 after gaining work experience at Ford. She then joined Ford on their graduate scheme, working in a variety of roles in sales, marketing and planning, before moving to Volkswagen's marketing team. She joined Kia in 2006 working with the dealer network and as a regional manager before being promoted to head office to run planning and analysis. She now leads the teams responsible for incentives, sales forecasting, market analysis and general forward planning. She counts her biggest achievement in the last three years as overseeing the integration of the customer incentive programmes and planning and the analysis teams into one function.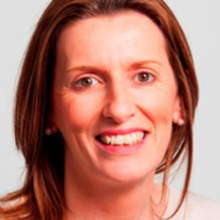 Jane Fenn
Brand Communications Manager, Kia UK
Fenn, 43, joined Kia in 2003 after initially working for a stationery company in her first job on graduating from university with a degree in business studies. At Kia she rose to the level of national marketing manager, before being promoted in 2015 to brand communications manager, overseeing a three-person team and a £20 million annual budget. She cities two pieces of work to back up her nomination: a successful marketing launch of the Kia Sportage SUV, which beat its market share and sales targets, and a two-year project overseeing the development of a 'brand showcase' dealership gallery area to catch the eye of motorists on the elevated section of the M4 in west London, finished in 2016.

Sara Harris
Marketing director, West Way Nissan dealer group
Harris, 39, won her first management position in a marketing role at the Ryland group of dealers in 1999 at the age of just 22. She joined West Way Nissan in 2003, when it consisted of six underperforming sites. She worked with the financial director and managing director to improve that and since then the group has more than doubled in size, becoming profitable and culminating in a record-breaking 2016 to become the largest Nissan retail group in the UK with 14 dealerships and sales of 30,000 cars per year.