Winners 2017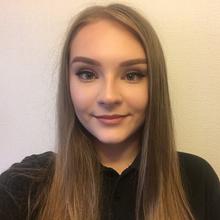 Chloe Crutchlow
Emissions measurement technologies support engineer - degree apprentice, Jaguar Land Rover
Crutchlow, 21, chose a degree apprentice with JLR over several offers for mathematics-based degree courses and joined the company in 2014, working alongside the powertrain test team by measuring emissions. She first achieved level 2 NVQ qualifications in disciplines such as milling and welding, while studying hard enough to win a distinction with commendation grade in her foundation degree in engineering. She started her applied engineering degree in September 2016 as part of her apprenticeship and is currently achieving a first in each of her six subjects. As part of her job, she chairs a weekly meeting between the emissions support team and their equipment supplier, AVL, discussing issues. She is also regularly involved with training new engine test-cell operators.
Apprentices/Interns Nominees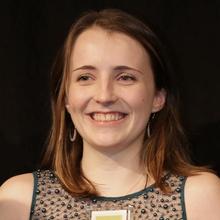 Morven Fraser
Product engineering intern, Honda UK
Fraser, 23, is a product engineering intern at Honda's UK manufacturing plant after winning the 2015 Autocar-Courland Next Generation Award, which seeks out the brightest future automotive talent. She won thanks to her innovative concept to capture and store energy within body panels faced with photovoltaic cells. That won her a series of internships at UK automotive companies, including Honda, Toyota, McLaren, Jaguar Land Rover, Peugeot and Skoda. Her internship at Honda is part of a four-year mechanical engineering degree course at Glasgow University, which she will finish next year.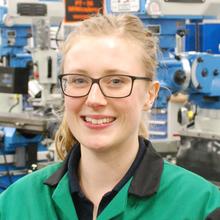 Helen Evans
Engineering technician apprentice (Plant Oxford), Mini
Evans, 23, made the switch from politics and international relations, which she studied at Oxford Brookes, to a career in engineering after joining the BMW Group apprenticeship scheme shortly after graduating in 2015. Now she is studying for a bachelor's degree in mechanical engineering while working in the Oxford factory department that implements changes such as switching to a newer part or a whole new car range. She has also played a role as spokesperson for the plant – featuring in newspaper articles and TV programmes.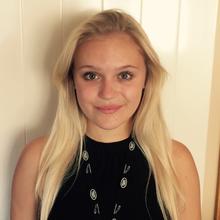 Shannon Lynch
Degree apprentice in suspension systems architecture, chassis, Jaguar Land Rover
Lynch, 21, joined the JLR degree apprenticeship scheme in September 2014 after finishing her A-levels. She completed her foundation degree with a distinction in June 2016 and qualified for direct entry to the second year of her degree at the University of Warwick. At JLR she has been working on her computed aided design (CAD) skills and helps the chassis audio-visual aids team to automate and improve design processes. In January 2017 she was awarded Apprentice of the Year by the City of Coventry Freeman's Guild.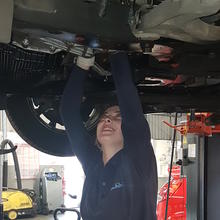 Leah Catton
Apprentice technician, Sandicliffe Motor Group
Catton, 19, got hooked on cars after being taken to see motor racing by her father as a youngster, and by aged 15 she had enrolled at New College Nottingham to train in vehicle repairs. She started her apprenticeship with Sandicliffe Ford of Hucknall, Nottingham, in 2016, joining at level 2 because of her knowledge base gained at college. She currently works on computer diagnostics, and will enroll on courses offered by the Henry Ford Academy to gain more skills. She says her ultimate goal is to work trackside on racing cars. Brian Hudson, manager at the Sandicliffe Motor Group, praises her "drive, enthusiasm and hunger". He said: "From the day I interviewed Leah for the job, I knew she was special."
Danielle Walker
Higher apprentice engineer – product development, Ford UK
Walker, 23, joined Ford in 2013 on the higher apprenticeship scheme, which also involves completing a part-time degree with the University of Greenwich. She passed her initial foundation degree in mechanical engineering with a distinction, and is now studying for a bachelor's degree in mechanical engineering technology. At Ford she is currently in her fifth and final placement of the apprenticeship, in manual transmissions. Within Ford, Walker has also supported school events to promote STEM (science, technology, engineering and mathematics) subjects and to promote Ford's apprenticeships.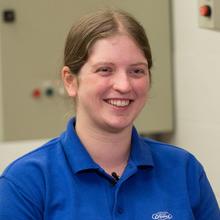 Maria Brooks
Fourth-year electrical apprentice – Bridgend engine plant, Ford
Brooks, 29, gained a degree in forensic chemistry but switched to manufacturing after failing to find a job in her field. She started at Ford as a production operator in 2011 and wanted to learn more, applying for and securing an internal "adult" apprenticeship vacancy, making her the first ever female adult apprentice at the Bridgend plant. On completion in August she'll become an electrical controls specialist. Last year she became the National Training Federation of Wales' Apprentice of the Year. Brooks is now studying for a bachelor's degree in manufacturing systems engineering with the University of Wales, while still completing her HNC in electrical engineering at Bridgend College. Her goal is to become a controls engineer.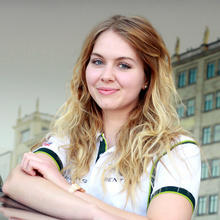 Sheena Caskie
IT application management services higher apprentice, Bentley
Caskie, 23, came to Bentley in 2015 as an apprentice in the IT department, where she's part of the team that supports the running of the software applications used throughout all of the different functional areas at Bentley. Since joining the firm she has achieved her HND level 4 and 5 in computing and systems development and is currently working towards a BSc in computing and IT. She has also become a STEM (Science, Technology, Engineering and Mathematics) ambassador at local schools.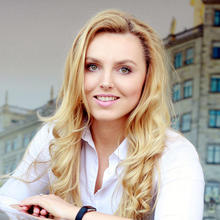 Charlotte Atkins
Apprentice quality junior engineer, Bentley
Atkins, 21, is currently on Bentley's apprenticeship scheme involving short-term placements in different departments to better understand how they work within the overall business. She is currently part of the purchase technical support team. Other departments include supplier quality management, quality assurance, and motorsport. Charlotte gained an HNC and HND in mechanical engineering with distinction and is on course for a first in her bachelor's degree in mechanical engineering at Staffordshire University, which she is working on alongside her time at Bentley. She's also learning German. Atkins is also a STEM (Science, Technology, Engineering and Mathematics) ambassador, where she is involved in school liaison activities.