Fifteen years ago someone with Amy Rimmer's maths skills would likely have been lured into banking. She did consider it. That she chose automotive instead is a testament to the industry's new-found ability to attract the brightest talents to work on future technologies.
At just 29 years old, Rimmer is already a core part of the Jaguar Land Rover autonomous driving research team, so much so that one element of her job is to demonstrate to government ministers just how far the technology has come. That was just one reason the judges assessing the nominations for Autocar's Great British Women Rising Stars chose Rimmer over so many other talented candidates. She and the eight rising star category winners will be honoured at a special event in Twickenham this week.
Rimmer freely admits cars weren't really on her radar when growing up in Kings Lynn, Norfolk – "I'd be lying if I said was a big car fan," she says – but she was often thinking how to update the technology on the succession of people carriers her parents ferried her and her three siblings around in. She thought she'd invented automatic wipers before her dad pointed out the technology was already available in posher cars. "I often looked at technology and thought 'wouldn't it be cool if...?' Most budding engineers think like that," she says.
Rimmer's natural talent for maths resulted in her being accepted on the mechanical engineering course at Cambridge University. She thought she could still go into banking afterwards, but banished that idea when she fell in love with engineering. Her interest lies in control. "Essentially it means writing software that controls something to do something," she explains. "Doing that in context of a car is obviously very rewarding because you immediately get to see it doing it."
She completed an internship with McLaren's F1 team in 2009, working in vehicle dynamics and, specifically, stability. She'd model the car on a computer and work out how stable the car would feel on the limit, and thus how confidently the driver could push it. "When you're at school a lot of people feel there's no point to maths, but there are many cool applications from which you can tell so much about the world," she says.
After graduating, she applied for jobs with F1 teams, but with no success, so she went to work for aerospace specialist Rolls-Royce instead. There she heard about a PhD opportunity working with Volvo Trucks, designing an algorithm to allow lorries with more than one trailer to reverse autonomously. This wasn't just simulation – she programmed trucks with up to three trailers to reverse.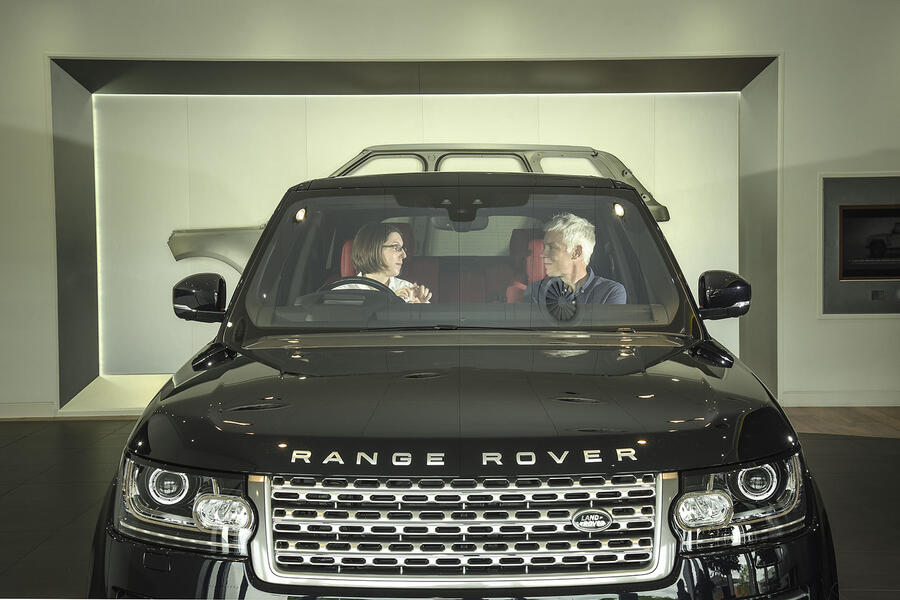 With her doctorate under her belt and new-found confidence that she'd found the right career, she chose the one auto maker that centers its global research in the UK: JLR. She joined in 2015 as part of the 20-strong team (including four women) based within Warwick University that leads JLR's research. The team is part of the government-backed UK Autodrive program, designed to help the UK become a global hub for research and development of automated vehicles.
Rimmer works on what's called Level 4 autonomous technology, where the car drives itself within a restricted area. Last year she demonstrated a Range Rover capable of self-driving on a motorway to both government officials and the press (getting herself pictured in both the Sun and Daily Mail). This week she will demonstrate the next phase: autonomous driving in an urban situation.
She loves that she needs to get out and test: "In the area of autonomous technology it's very difficult to sit at a desk and write down what you want a car feature to do. It's really beneficial to experience it and say, 'it needs to be like this'." JLR's plan is to produce an intelligent autonomous vehicle within 10 years and Rimmer reckons the company's as far ahead as any rival: "A lot of people have done a lot of demonstrations, but you haven't really done autonomony until you productionise autonomous technology on a car."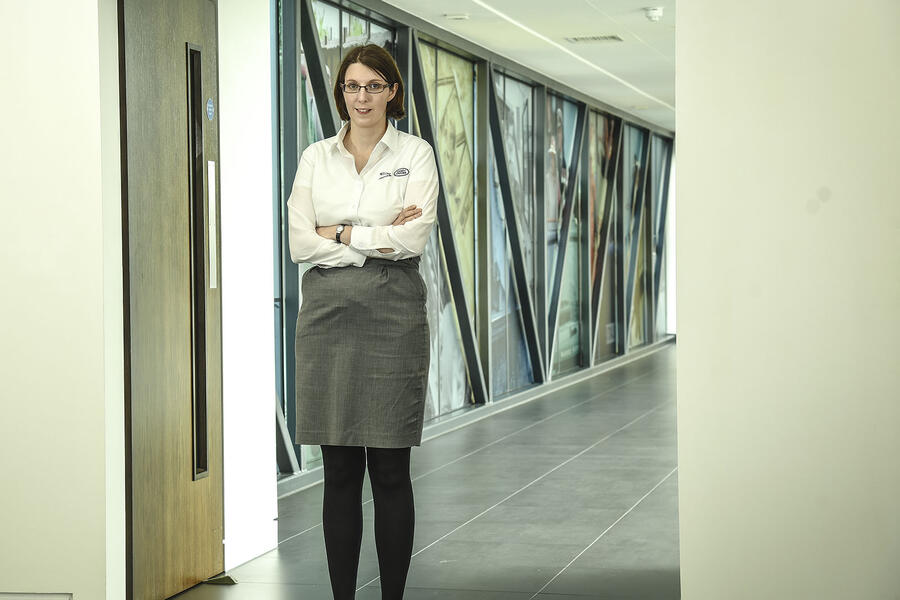 She's now glad of those F1 knockbacks earlier in her career: "F1 is still a pinnacle of technology, but every year they reduce how much assistance you can give the drivers, so it's almost going in the opposite direction to the main car industry, which is increasing the amount of assistance. I'm really only interested in the autonomous side of it."
Her goal is to become a globally recognised expert on the subject. She's aware that many JLR customers will look to autonomous technology to enhance their driving, rather than replace it. But for her the fun is working out how to transfer control to the computer: "It's lovely to be driving around in a Range Rover Sport, but my sole interest is how I can make this Range Rover Sport do this thing autonomously?"