Winners 2016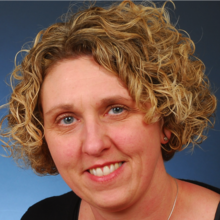 Angela Shepherd
Mercedes-Benz UK, Network operations director
Shepherd began the climb to her current position at Mercedes more on the back of a whim than a plan. "Like many people I meet, I fell into the automotive industry really by chance," she says. Having spent a short time living in Germany (where she became fluent in German), she decided to single out German companies where she could do "something commercial".
She joined Mercedes in 1990 on a graduate scheme, her first job being to check the allocation of new cars to specific dealers. After going on to work as an area sales manager, Shepherd was promoted in 2003 to the role of customer services director, a position she held for 10 years. During that time, she pushed up Mercedes' dealers' rating in the JD Power customer satisfaction survey from a lowly 26th position to third place.
She went on to spend a year as head of training before being promoted to her current job, overseeing Mercedes' entire UK dealer network. Again she has produced impressive results: Mercedes has held the top position in the National Franchised Dealers Association (NFDA) survey for the past three years.
Shepherd says that despite the public's view of automotive sales as man's work, it's an area that's generally open to women too. "Your gender doesn't determine your success in this industry," she says, "but to be successful you do need to be prepared to listen – to the market, to the retailers and to customers – and then to make up your own mind." Having confidence in your own decisions depends on certain requirements, she says: "a good degree of resilience and, on occasions, a big bravery pill".
Shepherd says the balance of women and men has improved significantly since she joined the company as the only female in a group of eight graduates, and she highly recommends automotive sales as a career for women, especially because it's ripe for change in a digital world. "Digitalization is a great disrupter for us," says Shepherd, "and it presents some fantastic opportunities to do things differently."
Sales Nominees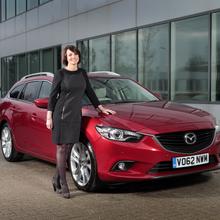 Laura Brailey
Mazda Motors UK, National sales manager
Brailey oversees Mazda's 135‐strong dealer network in the UK, leading a team of 15 staff and making sure the dealers are encouraging customers while staying profitable in the process. Mazda's nomination for the Top 100 cited Brailey's "incredible determination and drive to succeed in the tough, relentless environment of sales". Brailey joined Mazda in 1995 on a short‐term maternity cover contract, but stayed on and rose through the ranks of sales. The company says she has become "hugely respected" among its dealers.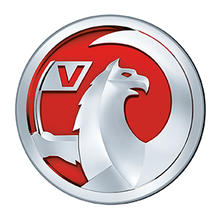 Jennie Chinn
Vauxhall Motors, Regional operations manager
Chinn is responsible for overseeing Vauxhall's dealers in the network's London and South Coast regions. She started working for Vauxhall in 1999 as a materials planner, soon after completing postgraduate training in project management at Lancaster University. She then moved into aftersales, first as a regional aftersales manager, then transferring within General Motors to become Chevrolet's national aftersales manager. She returned to the Vauxhall brand in 2013 to take up her current post.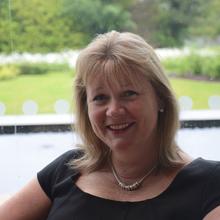 Paula Cooper
Toyota GB, General manager, network development
Cooper is in charge of expanding Toyota's dealer network in the UK, and making sure the brand has the nationwide presence it needs to reach the majority of the population, without impacting on the profitability of established retailers. Paula has recently been promoted to director within the business.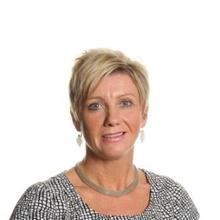 Yvonne Cubbage
Hartwell Motor Group, Dealer principal, Hartwell Ford, Abingdon
Cubbage heads up one of Ford's largest retailers in the UK. She joined the Hartwell dealer group, which owns the dealership, aged 17, working as a cost clerk, but quickly rose to become service director. After seven years in the post she moved into car sales (her first sale was a Mk2 Fiesta XR2), becoming general sales manager in 1994, and in 1997 she was named Hartwell's Sales Manager of the Year. In 2004, Cubbage was made dealer principal of Hartwell Abingdon (formerly Hartwell Kidlington), the group's flagship Ford dealership.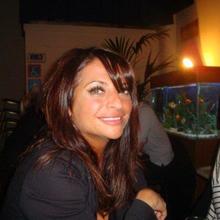 Nicola Gilda
Peoples Ford, Group strategy and operations director
Gilda oversees the day‐to‐day operations of North West‐based Peoples dealer group, the largest independent Ford‐only dealer group in Europe. Her work at the business has won her a place on Ford of Europe's consumer experience council, where she reports to Elena Ford, head of the company's global dealer and consumer experience and grand‐daughter of Henry Ford II. Gilda has worked at the firm since leaving school.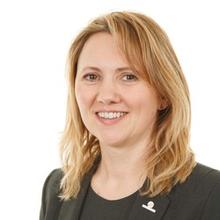 Jane Hargreaves
Volkswagen, Dealer principal, Wrexham Volkswagen
Hargreaves won Automotive Management (AM) magazine's 2015 Dealer Principal/General Manager of the Year award after increasing the turnover of the Volkswagen dealership in Wrexham, North Wales, by 42%. Its success also saw the retailer, which is part of the Swansway Garages group, rise from 182nd to second place, and last year it came top in the category. According to AM magazine, Hargreaves achieved this by growing the online business to compensate for the site's remote location compared with more urban dealerships.
Rebecca Hurrell
Hyundai Motor UK, Academy manager
Hurrell is responsible for Hyundai's two dealer training academies. She joined Hyundai in 2008 from Johnsons Cars dealer group as commercial training manager; at the time, Hyundai's training department consisted of two people arranging courses in hotels. Hyundai's UK sales have more than tripled since then, and Hurrell has now overseen the training of 2400 staff and manages a team of 21. She became academy manager in 2008 and has also managed Hyundai's successful Rockar shopping mall dealers. She started in the car industry in 2001, working in sales at a Chrysler Jeep franchise in Cornwall.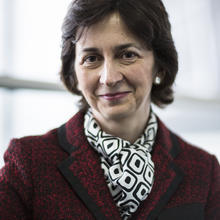 Sally Jones
Mercedes-Benz UK, Customer services director, Mercedes‐Benz Cars
Jones has worked at Mercedes‐Benz UK for more than 30 years and has risen steadily to her current position as head of customer services. This includes responsibility for aftersales, for which she oversees 85 staff, part of which is the job of increasing sales of service plans. Jones joined the company in 1984. After a stint as PA to the director, she has spent much of her career in product planning, selecting the models and trims that will achieve the most sales and pricing them appropriately.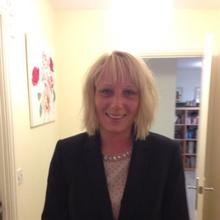 Sarah Nelmes
Jaguar Land Rover, Network development manager
Nelmes is responsible for the UK network of Jaguar and Land Rover retailers. A major part of her current work is the introduction to dealerships of the so‐called 'arch' corporate identity that puts the two brands under one roof. She is also responsible for ensuring dealerships maintain agreed standards and remain profitable, and she runs JLR's dealer training academy. After joining JLR in 2012 from the Volkswagen Group, Nelmes has risen from an accountant to regional brand manager. She has a degree in business studies, which she gained from Northampton University in 1997.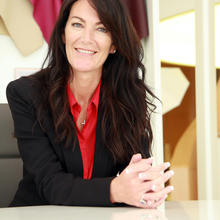 Sarah Simpson
Bentley Motors, Regional director, UK
Simpson is in charge of all Bentley's operations in the UK, one of the luxury brand's biggest markets. She has recently overseen the introduction of the company's Bentayga SUV to the region, while growing sales and expanding the retailer network. Simpson joined Bentley in January 2012, but has worked within its parent company, Volkswagen Group, since 1999.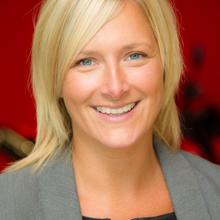 Rebecca Stead
Honda UK, Head of network development
Stead is responsible for overseeing Honda's dealer network, not just for cars, but also for motorbikes and power products, such as generators, pumps and lawn mowers. She has been with the Japanese manufacturer's UK division for 19 years, 12 of which have been spent in various roles within sales operations. Prior to taking up her new position this April, Stead was head of corporate affairs for the company.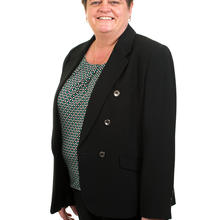 Pauline Turner
Chorley Group, Managing director
Turner runs the day‐to‐day operations of the Lancashire‐based dealer group, which has 11 retailers: eight for Nissan and single outlets for Kia, Hyundai and Fiat. She started in the industry in 1988 valeting cars, before becoming a salesperson, working with her brother, Andrew Turner (now chairman of Chorley Group). In 1994, Chorley Group gained the first of its Nissan franchises, with Pauline Turner becoming sales manager of its Chorley‐based branch, which was then Europe's largest‐ volume Nissan dealer. She has helped the Group to continue to grow, and it now has a staff of 220 and a turnover of £140 million.