Winners 2016
Monique Carter
GKN, Group human resources director
Few outside the automotive industry will have heard of GKN, but within the business this long-standing British engineering firm is a respected global supplier of driveshafts and other driveline components; the company claims it works with 90% of the world's car manufacturers.
GKN employs 55,000 staff worldwide, not just in its automotive Driveline division, but in aerospace, powdered metals and heavy vehicle powertrains. Overseeing the hiring and wellbeing of those staff is the company's HR director, Monique Carter.
Carter joined GKN in 2014 to take responsibility for HR within Driveline, but was promoted to group HR director in January this year, with a seat on the company's executive board.
She graduated in 1995 with a degree in business and psychology from the University of Luton (now the University of Bedfordshire) and went on to receive a postgraduate HR qualification from the University of East Anglia. She says that before she moved to GKN from the chemicals division of the paints and chemicals manufacturer AkzoNobel, she held the usual misconception of the automotive industry as a dirty, noisy, unattractive working environment. She's now working hard to dispel those myths and to raise the number of women in management at GKN.
She says having more women in the company isn't just about equal opportunities, but that's it's good for business. "We recently shared some research that shows women have an influence on around 80% of car choices, and make around 50% of car-buying decisions themselves," she says. "If we want to satisfy our end customers, it makes good sense to have more women in our business."
She attributes her success to sponsorship from senior management, who spotted her drive early on in her career, and to her people skills, which have helped her to flourish within a male-dominated business. "I think my strength is in figuring out people, understanding human nature and what makes individuals tick."
Human resources Nominees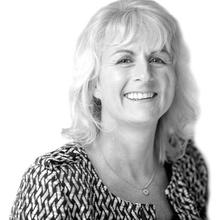 Alison Clarke
Inchcape, Group human resources director
Clarke heads up HR at Britain's Inchcape dealer group – the fourth largest in Europe, with 161 outlets (according to research in 2014 by the International Car Distribution Programme). She started her career working at Ford, taking roles in various departments, including operations, vehicle design and engineering. She then took a series of non-automotive HR positions with companies as diverse as EMI Records, Hilton Worldwide, Whitbread and Save the Children before joining Inchcape in September 2015.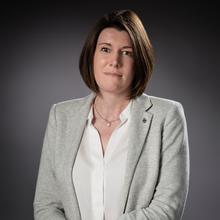 Gayla Cowie
Nissan Motor Company, HR head, Asia and Oceania and global alliance talent management
Cowie has a high-level role heading up the human resources team for Nissan in Asia and Oceania (Australia, Korea, Taiwan and neighbouring markets) and working to attract, develop and retain the best employees for the Renault-Nissan Alliance. She joined Nissan in 2001 as an HR graduate and has held a number of senior HR roles within the company, across a variety of regions, including HR director for talent management in Africa, Middle East, India and Europe. Prior to her MSc in HR from the University of Strathclyde, Cowie gained a degree in English literature from the University of Glasgow.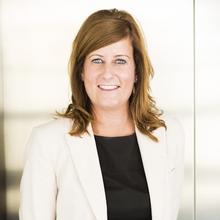 Rachael Edwards
Mercedes-Benz UK, HR director
Edwards is Mercedes' HR representative at board level in the UK, a job she has held since 2014. She arrived at the company in 2009 from her role as divisional HR manager at Woolworths, which she joined on graduating from the University of Derby with a degree in human resources management.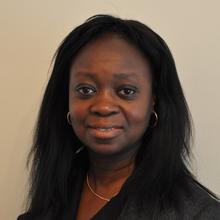 Doris Olulode
Ford of Britain, Director, HR business operations, EMEA
Olulode heads up business operations for Ford Europe, Middle East and Africa (EMEA). In this role she is responsible for a range of activities including succession planning, organisation design, employee engagement, performance management, compensation planning, recruitment, diversity, corporate travel and international service. She was promoted to the position in 2014 and has also been based in Melbourne as vice president of Ford HR in Australia and New Zealand. Olulode joined Ford as a graduate trainee back in 1990 after graduating from the University of East London with a degree in sociology with personnel management.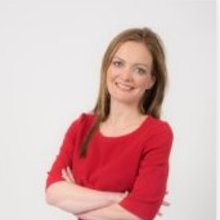 Kirsty Pitcher
Jaguar Land Rover, HR director, organisation and talent development
Jaguar Land Rover says Pitcher gets most of the credit for the company's intake in 2015 of its biggest ever number of graduates and apprentices. She was promoted to her current position last year, and reports directly to JLR's global HR director, David Williams. Pitcher was previously head of organisation performance at JLR, where she was in charge of a team of 45. Her rise through the company's HR ranks started in 2008, when she joined as an HR business partner. She holds a postgraduate degree in HR management and a degree in business studies, both from Edinburgh Napier University.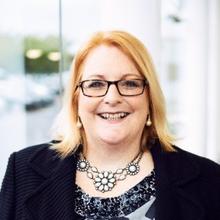 Fiona Roberts
Volkswagen Group UK, Human resource director
Roberts has overseen HR for the Volkswagen, Audi, Seat and Skoda brands in the UK since 2010. She is directly responsible for around 1000 employees, with overall responsibility for another 10,000 working for franchised retailers. She sits on the company's UK board and reports directly to the managing director. Roberts was recruited from outside the automotive industry, and has previously worked for Carillion, BAA and Boots, among other companies. She has a degree in business studies from Coventry University, gained in 1987.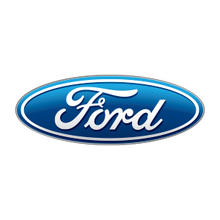 Jane Skerry
Ford of Britain, Executive director, human resources
As the head of human resources in the UK, Skerry reports directly to Donya Urwin, HR vice president for Ford of Europe and one of the most influential women in our Top 100. Skerry herself is hugely influential, given that she's responsible for 13,800 employees. Like Urwin, she has spent a large part of her career at Ford, in various HR positions; these have covered employee relations, skills development, benefits and compensation. Skerry started her career following a degree in economics at Leeds University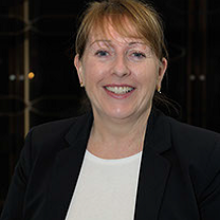 Donya Urwin
Ford of Europe, Vice president, human resources, EMEA
Urwin has overall responsibility for the Ford's staff across each of the territories she covers – Europe, the Middle East and Africa (EMEA) – including 53,000 people in Europe alone. She was promoted to her current role in 2014 after heading up HR for Ford in South Africa. Prior to that she was previously based in Detroit, USA, as Ford's global head of business operations for marketing, sales, service and communications. Urwin has a degree in psychology and joined the firm in 2001 from Marks and Spencer. She says the percentage of women at Ford is improving, with women making up 9.5% of the firm's 13,800 UK workforce, but she's pushing to boost the number further.

Sian Vernon
Renault UK, HR director
Vernon is responsible for hiring all Renault employees working in the UK and Ireland. She has spent most of her working life with the firm, finding her niche with Renault's HR department after joining as a junior personnel officer and having since worked in all areas of HR within the company. She has a degree in French from Reading University.

Leonie Williams
Volkswagen Group, Group talent and development manager
Williams is based in Germany and her two main roles are to act as a talent scout for the VW Group's senior management positions and to retain the executives already in place. She was promoted to the position in February 2015 after moving from her post in the UK as head of HR at Bentley, where she had worked since 1999. Williams graduated from Liverpool John Moores University in 2005 with a degree in business studies.