Winners 2016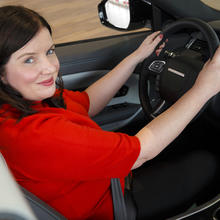 Danella Bagnall
Jaguar Land Rover, F‐Pace chief product engineer
Danella Bagnall's rise to one of the most important jobs in UK automotive engineering started with an apprenticeship at Austin Rover when she was aged just 16, having ignored her school's advice to go into banking. "I knew I didn't want to do that," she recalls. "My mother was a buyer in Alvis, my dad worked on the shop floor in Jaguar, and both knew about apprenticeships. It meant you could carry on your education, but also learn skills and get paid."
She picked Austin Rover from a variety of offers because theirs was the quickest route to a degree. Visiting the firm's plant in Longbridge, Birmingham, in 1987, she says she experienced her "pivotal moment" watching the cars come together in the vast final assembly hall. "I thought, 'I want to know a bit more about this.'"
After completing an engineering degree at Coventry University, she returned to Austin Rover, where her first job was to improve the Rover 800's manual seat slides. She moved to Land Rover in 1992, starting by transforming the Discovery's rear 'jump' seats into conventional, forward‐facing versions.
Bagnall says she's never been particularly ambitious. "I've watched people work themselves into a frenzy by saying, 'I need to be promoted by a certain age'. But it comes if you work hard and do a good job."
The pinnacle of her career so far was when she gave the new Range Rover and Range Rover Sport their aluminium architecture: "That's dream‐ticket in body. There's not much further to go." After a spell working on JLR's global business expansion, in 2015 she got the call to lead the engineering for the Evoque, Jaguar Land Rover's best‐ selling car. "I jumped at the chance," she says. "I missed delivering cars, and the Evoque isn't just any car." This role has made Bagnall JLR's first female chief engineer for a car line. After that success, she has recently been made chief product engineer for the firm's first ever suv, the F‐Pace.
She says her gender helps in getting consensus among the many departments that feed in to car development. "Women are good at reading the room and getting everybody to contribute," she says. "Experience tells me to walk in other people's shoes. It's just easier. You spend a lot less time knocking heads."
Product development Nominees
Linda Carpenter
Ford Motor Company, Global commercial vehicle product planning manager
Carpenter's job is to lead the planning for future Transit models sold around the world – one of the most senior roles at Ford. She has worked in product development at the company for 26 years, liaising with Ford's main partners, in a variety of international locations including Turkey, Russia and China. Carpenter says one of her proudest achievements at Ford is leading the planning for the current Fiesta: establishing what customers wanted, working with the design studio and then engaging the engineers. She says her customer‐led approach to design was disruptive at first, but became a global standard across the company.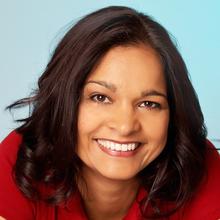 Sukhi Clark
Jaguar Land Rover, Business development and planning manager, special operations
One of many senior women within JLR's special operations, Clark managed the construction of the department's new Oxford Road facility at the site of the old Peugeot factory in Ryton, Warwickshire. It now includes a brand new paint facility for cars, such as the Jaguar F‐type SVR, as well as bespoke orders and reissued classics. Having joined Jaguar Land Rover in 1990 as a sponsored degree student, her first job was as an electrical engineer. She has since risen to various senior positions within programme management.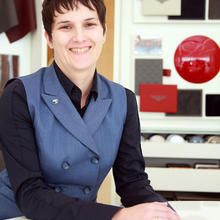 Helen Davock
Bentley Motors, Head of laboratory
Any new component, product or material that is mooted for use in Bentley cars is first tested by Davock and her team, who analyse everything from engine parts to wood veneers. Davock, who has a science background, is also a visiting professor for Liverpool University's Engineering and Materials Education Research Group (EMERG). Davock says she finds it difficult to recruit into quality control, and has called for more students to enter materials science degrees, especially wood science.

Emma Deutsch
Nissan European Operations, Manager, Nissan technical centre Europe
Deutsch heads up the testing of new cars' body, door and chassis components at Nissan's European research and development centre in Cranfield, Milton Keynes. She joined Nissan in 1999 from tractor manufacturer Massey Ferguson, her first job following her engineering degree at the University of Salford. Her time at Nissan has included two years' secondment to Renault's F1 team as a test rig designer.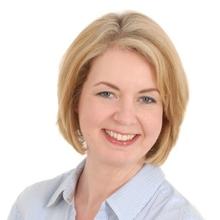 Sarah Haslam
Ford Motor Company, Powertrain engineering manager, commercial vehicles
Haslam's role at Ford is to head up the global integration of new engines and transmissions into all new Transits. Based in Dunton, Essex, she oversees the work of 25 specific engineers, but on some projects is responsible for teams of around 100. Haslam graduated from Bristol University in 1992 with a mechanical engineering degree, and has worked in a variety of engineering roles within Ford since the mid‐ 1990s, including body engineering. She works hard to promote engineering as a career, particularly among women, and is deputy chair on the Education and Skills Strategy Board at the Institution of Mechanical Engineers.

Elizabeth Hill
Jaguar Land Rover, Architecture planning director
Hill oversees JLR's entire product development process, managing the teams that deliver the final products. She is also responsible for developing the firm's future strategy for large SUVs. After graduating with a mathematics degree in 1997, Hill began her engineering career at Lucas Varity Diesel Systems (now Delphi) before moving to Rolls‐Royce to work on its aero engines. She joined JLR in 2002, starting in the Solihull plant's manufacturing division, then moving to product development to work on the Ranger Rover line, including the Range Rover Hybrid.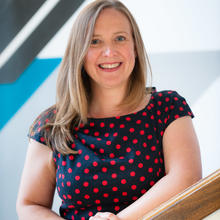 Roisin Hopkins
HORIBA MIRA, Test Director
Hopkins occupies a very senior position in one of the world's foremost vehicle testing facilities. After gaining a degree in mathematics and engineering and a PhD on crash victim simulation, she joined MIRA in 1990 with a focus on safety development. Since then, she has held management positions within vehicle development, braking, the proving ground and the engineering test facility. She also established the UK's first battery and hydrogen fuel cell test capability. Hopkins currently oversees a staff of around 180 engineers and technicians and is tasked with doubling MIRA's annual revenue from £23 million within the next five years.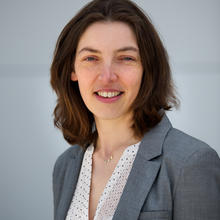 Angela Johnson
Ricardo, Strategy and growth lead, advanced technology development
Johnson's role at the British engineering consultancy is to grow the firm's Advanced Technology Development programme, which helps clients to turn some of their more futuristic ideas into reality. She has been with the firm for most of her career, joining in 1999, and has held a number of senior positions, including chief engineer. Johnson's undergraduate degree was in mechanical engineering, and she also gained a post‐graduate diploma in marketing in 2002.
Gillian Mara
Jaguar Land Rover, Group leader crash body CAE, body engineering
Mara manages the 21‐strong team responsible for using computer‐aided engineering (CAE) to achieve the best frontal and pedestrian crash protection for all Jaguar and Land Rover models. She started at the company in 2012 as a senior analyst in occupant crash protection, before being promoted as a principal engineer for vehicle safety. Mara is also a respected sports science consultant, as well as an athlete herself, winning medals for Team GB in dragon boat and white‐water canoeing.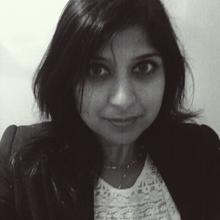 Urmila Mistry
Jaguar Land Rover, Research and technology strategy engineer
Mistry is one of the JLR engineers responsible for dreaming up clever digital ideas to make the driver's interaction with the car as easy and safe as possible. One of Mistry's ideas is Mind Sense, a project which investigated whether brain waves could be used to control elements of the car, and which won Mistry a 2015 Jaguar Land Rover Technical Excellence award. Mistry joined JLR in 2004 after a year at Volvo Truck and Bus as part of her manufacturing engineering degree at the University of Birmingham.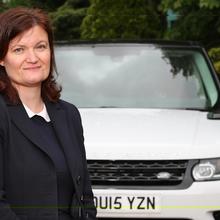 Michelle Mortiboys
Jaguar Land Rover, Vehicle line director, special vehicle operations
Mortiboys is essentially the chief engineer for all vehicles that emerge from JLR's high‐end special vehicle operations (SVO). She joined back in 1989 as part of a two‐year Youth Training Scheme and was then offered a permanent position in the releasing department, which is the section that takes the engineering drawings, CAD models and specifications for each component and formally issues these parts into the business enabling either virtual or physical builds to take place. In 1991 she moved on to electrical engineering and has since worked on every JLR model except the XJ. Mortiboys was programme leader for the development and implementation of JLR's Stop/Start technology, receiving the firm's Product Development Women in Engineering Technical Excellence Award for her work. At SVO she has led the Range Rover Sport SVR and the Range Rover SV Autobiography from paper through to production.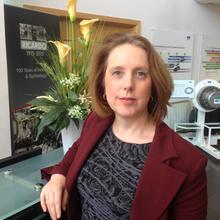 Yvonne Paige‐Stimson
Ricardo, Project programme PMO manager
Paige‐Stimson has a key role in the British engineering consultancy's project management office, working with its many automotive clients to bring their projects to fruition. During her degree in mechanical engineering at Brunel University she joined Ford on a placement scheme. She then returned to the firm as a graduate to help launch the first common‐rail diesel engine offered in the Focus. Since then she has taken both automotive and non‐automotive roles, primarily as a project manager. Before joining Ricardo early in 2015, she worked for Tata Consultancy Services and for Jaguar Land Rover, where she worked in programme management for the Range Rover platform.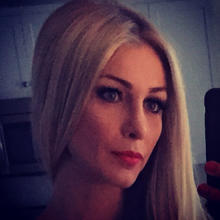 Katryce Anne Saville
Tesla Motors, Programme manager
Saville's role at the electric car company is to make sure vehicles are engineered to budget and on time – no easy task in a firm that's constantly pushing boundaries. Saville took the role last year, moving from her position as project manager in Tesla's IT department, a role she started in 2014 following on from a job as a senior account manager for Lincoln‐based horticultural supplier William Sinclair. Saville previously worked in automotive in 2003, when she was a financial analyst for Aston Martin, a placement that was part of her degree in business studies and marketing at Sheffield Hallam University.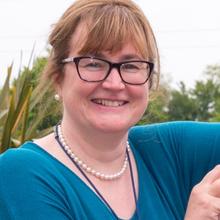 Alex Walker
Ford of Britain, Manager, new model launch for powertrain
Walker is responsible for making sure the launch of new Ford engines and transmissions runs on budget, on time and to specification. Her most recent project has been Ford's new Ecoblue diesel, which is to be made in Ford's Dagenham engine plant, first for the Transit van then for cars. Walker joined Ford in 1989 as an engineering graduate and had various powertrain roles, including building strategies for global powertrain launches, as well as positions in product development. She was a trustee for the Women's Engineering Society for more than 10 years and today leads the team that delivers Ford's annual award for female students in science, technology, engineering or mathematics (STEM), the Ford Prize for Women in STEM Study.