Winners 2016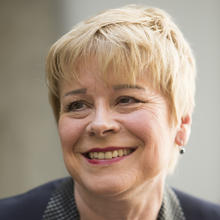 Linda Jackson
Automobiles Citroën SA, Chief Executive Officer
Jackson's career trajectory, and her achievements at Citroën so far, make it quite clear that she would be at the top of any "most influential" list regardless of gender. Her appointment to her current role in June 2014 was — by her own admission — unexpected, but as soon as it was announced, the wisdom of the PSA chairman Carlos Tavares's decision to appoint her was obvious to all.
She joined the car industry almost by accident at the end of the 1970s, aged 18, deciding to stay on in a holiday job at Jaguar because she enjoyed it, rather than taking a place at university en route to becoming a teacher. She was attracted, she says, by an industry whose products have such importance to and emotional connection with their buyers. On the fast track, she excelled at what she did, first at Jaguar and then Rover.
After being sponsored by Rover through an MBA at Warwick University, Jackson first became Rover's financial director and then its MD in France, selling between 15,000 and 20,000 cars. As Rover moved close to collapse in 2005 she joined Citroën UK, again as financial director at first and then as MD, where she changed the emphasis and improved the profitability of the business with a skill that brought her to the notice of those at PSA's group headquarters.
Jackson's mission is to rethink and extend Citroën's special character in a form that will work into the future. Much of what she and her team are planning remains confidential, but it is clear she is building an all-new model range, starting with the hugely successful C4 Cactus, a car that has more than doubled its expected volume on her watch.
"It was my first job to launch Cactus," she says. "It was a very nice present, but we didn't have much else planned after that. Our job became to come up with a whole product story; to decide what a Citroën really was. I was determined it would be totally coherent. Coherent is a word I use a lot."
Executive Nominees

Angela Barrow
EMaC, Former managing director
Barrow was managing director of the UK service plan provider EMaC for more than 10 years. She sold the firm to the Innovation Group for £46 million in 2014 and stepped down from the post in May of this year. Last year Barrow won the Outstanding Achievement Award from Motor Trader magazine for her work promoting service plans; she has enjoyed a successful career in the motor industry for the past 30 years.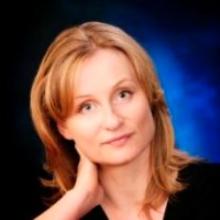 Alison Fowler
Ford of Europe, Director of business strategy
Fowler's latest responsibility is to oversee the company's strategy for mobility (through car sharing, for example, rather than sales alone), a key element in its reinvention to take on the digital threat from the likes of Uber, the quick-response taxi network. Fowler's background is in finance and she has held a number of a senior roles at Ford, most recently as financial controller for commercial vehicles within Ford of Europe; prior to this she was chief financial officer for Ford in Canada.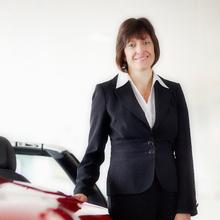 Alison Jones
Volkswagen Group UK, Brand director, Volkswagen passenger cars
Jones's recent appointment to brand director follows a successful stint overseeing everything at Volkswagen Group to do with the maintenance of its brands' cars through its network of UK dealers and partners. She combined this with her role as customer quality director and directly overseeing a team of 155, with overall responsibility for 1500 staff in total. She is also a member of Volkswagen Group's UK board of directors. Jones' career at Volkswagen Group stretches back to 2004, when she was appointed brand finance director for Volkswagen. She has also been sales director for Audi. She is also qualified as a tax accountant.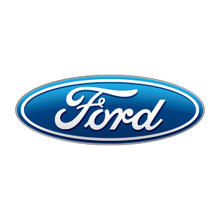 Monazza Khan
Ford of Britain, Director for transactions
Khan became one of the youngest people ever to sit on Ford's UK board when she was appointed director of legal affairs in 2001, having joined Ford's European legal team in 1995. She graduated in law from the University of Birmingham and, after completing her articles in a London law firm, qualified as a solicitor in 1988.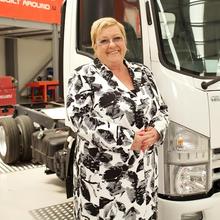 Nikki King OBE
Isuzu Truck UK, Honorary chairman
King holds an exalted position within the UK trucking industry for her leadership, having started to import a little-known Japanese truck brand back in 1996 and grown it to become third-biggest player in the UK's 7.5-tonne market, largely by focusing on customer service. In 2002 King was given an OBE for her services to the road transport industry, and in 2011 she also became known to the British public through the Channel 4 documentary Undercover Boss. King is now retired but was awarded her honorary title by the Japanese company when it took over her business in 2013. She still attends company events and encourages customers to contact her directly.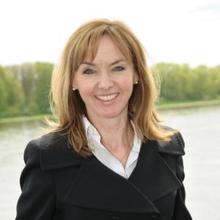 Cathy O'Callaghan
Ford South America, Chief finance officer
Holding one of the most senior titles in the Top 100, O'Callaghan is responsible for all of Ford's finances for its large South American operation, based in Brazil. She started at Ford in 1990 and has built up an impressive CV within Ford of Europe. Previous roles in the division include finance controller for product development, controller of European manufacturing and logistics, and finance director of Ford of Britain. She has a degree in economics from the University of Reading.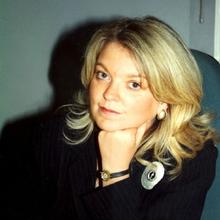 Sue Robinson
RMIF (Retail Motor Industry Federation) and NFDA (National Franchised Dealers Association), Director RMIF and NFDA
Robinson is director of both the RMI and its dealer arm, the NFDA, a lobby group that supports franchised car and van dealers in the UK. She took up her role at the RMI in 2006 and has become a big influence in the automotive industry. She was the only woman to feature in Motor Trader magazine's Top 50 Movers and Shakers list in both 2015 and 2016.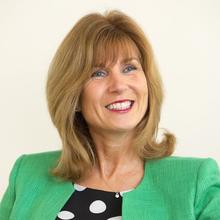 Sarah Sillars
IAM RoadSmart, Chief executive officer
Sillars has been CEO of the 90,000-member Institute of Advanced Motorists (IAM) RoadSmart organisation since the beginning of 2015. The charity works to improve driving skills. Sillars has long been respected as a force for change within the motor industry, thanks to her leadership as CEO of the Institute of the Motor Industry from 2002-2009 before becoming its executive chairperson. She is also an independent director on the board of the Motorcycle Industry Association, and in 2008 was awarded the OBE for services to skills training and the retail motor industry.

Sue Slaughter
Getrag Ford Transmissions, Chief operating officer
Slaughter is another Brit to have thrived within Ford management and is now running the joint gearbox-manufacturing venture between Ford and German company Getrag. Slaughter started at Ford in 1987 as a business trainee straight out of university and rose through the ranks of business planning and logistics before making her mark in purchasing. Before taking her current position in 2015 she was in charge of the buying all the components and parts for the global building of B-platform cars (including the Fiesta), having moved from a similar, US-based role for C/D-platform cars (such as the Mondeo).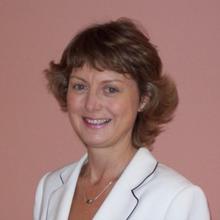 Hilary Sykes
Pendragon, Corporate services director
Pendragon is Europe's largest dealer group, with 204 outlets (according to research by the International Car Distribution Programme), so every director of the firm is enormously influential. Sykes, who trained as a solicitor, was an external corporate lawyer for the firm before joining as company secretary in 1994, going on to become a director in 1999. She holds a law degree from Durham University.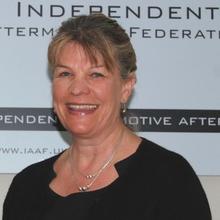 Wendy Williamson
IAAF (Independent Automotive Aftermarket Federation), Chief executive and company secretary
Williamson has headed up this UK body, which represents around 400 makers and sellers of aftermarket car parts, for the past two years. Her tasks include challenging manufacturers who refuse to honour warranties if a vehicle has been serviced outside the dealer network. Williamson came to the IAAF in 2014 after a stint as aftermarket development manager for the Society of Motor Manufacturers and Traders (SMMT). Before that she spent four years as the customer marketing director for Unipart. Williamson is also on the board of the IAAF's cross-European equivalent, the parts distributor association FIGIEFA.