Winners 2016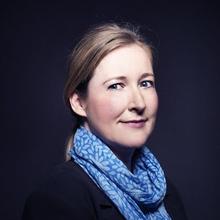 Fiona Pargeter
Jaguar Land Rover, Head of global PR communications
With overall responsibility for all of Jaguar Land Rover's public relations activities, Pargeter holds one of the most coveted jobs in the UK communications industry.
She started up the career ladder at Nissan, joining its PR department after graduating from Paisley College of Technology (now part of the University of the West of Scotland). She says she received very little career advice, but believes things have vastly improved since then, including JLR's own schools programme, Inspiring Tomorrow's Engineers.
After a job at Volvo, Pargeter made her mark in PR at Ford before she jumped to JLR in 2009, just after Ford was sold to to India's Tata Group. There she impressed the management with her work on the Range Rover Evoque launch, even recruiting Victoria Beckham to help with the publicity. In 2012 she was rewarded with the top PR job, reporting directly to CEO Ralf Speth, and with a seat on the JLR board.
Pargeter says the automotive industry is never dull, describing the same surprises as a rollercoaster: "thrilling highs, hanging upside-down, twisting and turning – I love it," she says. She recommends it to anyone, male or female. "Automotive is about creativity and problem solving, in engineering, design, marketing, retail, purchasing, manufacturing. It offers such an enormous breadth of careers."
She has clear advice to women who want to follow in her footsteps. "Everyone has a talent, so find yours and apply it with passion. Be curious, never stop learning and remember to ask why, not just what," she says. She says it's also important how you work with people. "Think about how you can help them," she says, "not how they can help you." Finally, she advises, "Don't be afraid to take risks, to speak up – and to have fun."
JLR has an impressive track record for promoting women to senior positions, but Pargeter says its work isn't finished, by a long stretch. "We just need to keep spreading the news that women can choose automotive as a rewarding career, and dispel the myth that it is mainly for men."
Communications Nominees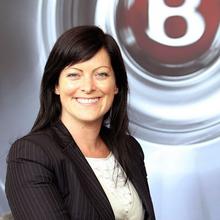 Andrea Baker
Bentley Motors, Head of media communications, global and UK
Baker is responsible for every aspect of Bentley's global media communications, from news and social media to product launches, motor show press conferences and bespoke events. She joined the luxury marque in 2012 from Porsche, where she had been head of UK PR since 2008, having previously held the top PR job at Volvo UK. She studied public relations at Bournemouth University, graduating in 1998.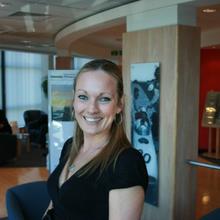 Olivia Dunn
Honda Motor Europe, Head of communications, Honda UK
Dunn took on her current role this April, adding to her existing responsibilities, which include heading up UK marketing, PR and corporate affairs. She is also a Honda UK board member. Having joined Honda in 2001 as part of a graduate development programme, Dunn became customer insight manager a year later. After a spell in sales, she has since moved swiftly through the ranks of Honda's marketing and communications departments. She has a degree in politics and sociology from Leeds Beckett University, having graduated in 2000.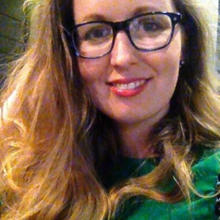 Victoria Finn
Pendragon, Head of marketing communications
Finn oversees the promotions for Europe's largest dealer group, Pendragon PLC, from online campaigns to PR and special events. She primarily focuses on the Evans Halshaw and Stratstone brands, but also looks after the company's fleet management business and its Quickco car parts division. After graduating from Loughborough University, Finn started at Pendragon in 2006 and has risen through the ranks in its marketing communications department, taking up her current position in 2014.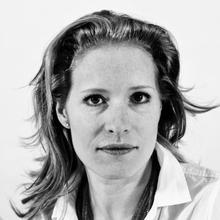 Madeleine Hallward
Ford of Britain, Governmental affairs director
Hallward is tasked with representing Ford's business interests in any context involving the Government. This includes trying to influence policies that might affect the manufacturer's success in the UK, its third largest global market. Her role is extremely important to Ford, and this is reflected by Hallward's seat on the Ford of Britain board of directors. The company indicates how much it values Hallward's contribution by referring to her as having "a good record of successfully diverting unintended consequences" – in other words, preventing trouble before it happens.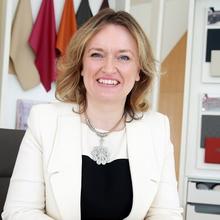 Sally Hepton
Bentley Motors, Director of government relations and CSR
Hepton is in charge of Bentley's government lobbying and for the firm's corporate social responsibility (CSR). She came to the luxury brand in 2013 from Shell, where she held a number of roles, including head of UK media relations, from 2006, and has previously worked as manager of corporate and government affairs for Toyota Europe. Hepton holds a Masters Degree in history from the University of Liverpool and is the north west regional board member for the Confederation of British Industries (CBI).

Debbie Hull
Mercedes-Benz UK, Communications director, Mercedes-Benz cars
Hull secured one of the most desirable jobs in PR this April when she was promoted to head up communications for the rejuvenated Mercedes-Benz brand in the UK. She has worked for the German firm's UK wing since joining in 1994 and has risen through the ranks, her latest move following her position as manager for brand and lifestyle communications. Here she was instrumental in giving the company a cooler, younger image thanks to activities such as sponsorship of London Fashion Week.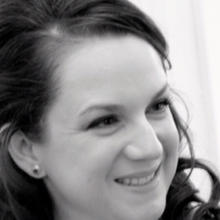 Helen Neal
Nissan Motor Company, Leadership and strategy manager, Europe
Neal is responsible for advancing Nissan's causes within European governments, including the promotion of the company's electric vehicles to policy makers in the region. She has spent several years building strong relationships within the UK parliament, many of them made while she was government affairs manager at Virgin Atlantic and through her experience as a parliamentary researcher. Neal has worked for Nissan for nearly six years, having joined as a UK external affairs manager in 2010. She has a degree in history and an MA in war studies. She has just been promoted from government and external affairs manager, Europe, to leadership and strategy manager, Europe.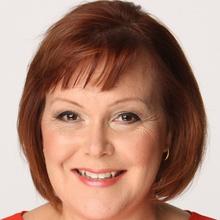 Karen Parry
Honda UK, Corporate communications manager
Parry heads up Honda UK's corporate communications department, covering cars, motorbikes and power equipment in the Japanese brand's biggest European market. She joined the company in 2014 after heading up her own PR company, specialising in automotive, where she gained a reputation for her unflappable professionalism. She previously held various in-house PR positions with car manufacturers including Seat, Ford, Mazda and Volvo. In total Parry has around 25 years' experience in the industry.

Usha Raghavachari
Ford of Europe, Head of marketing communications
Raghavachari leads the creative, media, events and analytics teams within Ford of Europe and shapes Ford's brand communications strategy across the company's 21 markets. She came to the role from product management, having worked on models such as the original Ka and StreetKa and led the European launch of the new Mustang.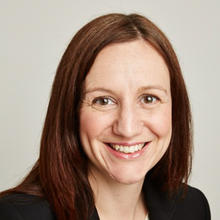 Lucy Reynolds
Jaguar Land Rover, Senior manager, Global PR
Reynolds has made a textbook rise through the PR ranks of JLR, helping to shape both public and media opinion of the Jaguar and Land Rover brands, and now concentrating on Jaguar's PR across all of its markets, worldwide. She was promoted to the role in 2014 from her position as head of PR for Land Rover in the UK. Reynolds joined JLR in 2002 as communications manager for the company's Halewood factory in Merseyside. She had previously spent two years working at GlaxoSmithKline following her graduation from Liverpool University with a joint degree in English and communication studies.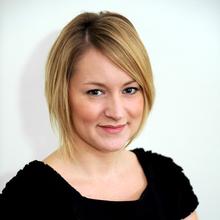 Nikki Rooke
Volvo Car UK, Head of public affairs, events and sponsorship
Rooke's job in shaping Volvo's UK communication strategy has become increasingly important as the resurgent Swedish brand rolls out its new range of models, including the acclaimed new-generation XC90 SUV. She joined Volvo in 2012 from her previous position as head of communications for the Society of Motor Manufacturers and Traders (SMMT), where she worked for four years. Prior to that she worked as senior communications manager for the global motorsport series A1GP. Rooke started her career in 2002, working in PR at the SMMT, which she joined after gaining a history degree from the University of East Anglia.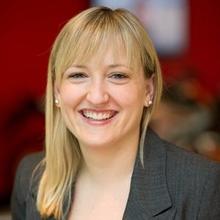 Kate Saxton
Fiat Chrysler Automobiles (FCA) UK, PR director, UK and Ireland
Saxton currently oversees UK PR for Fiat Chrysler's mainstream brands: Fiat, Jeep and Alfa Romeo. She was headhunted for the role while working at Honda, where she had risen through the ranks to become manager for European communications. Saxton joined Honda in 2003 from university, having graduated with a degree in European studies and modern languages. While most of her career there was in communications, she spent three years as the Midlands area sales manager, where she was instrumental in a sales increase of 145%.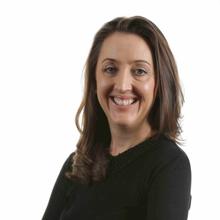 Natasha Waddington
Hyundai Motor UK, Head of PR
As head of PR for a car manufacturer whose 2015 sales figures make it the 10th largest in the UK, Waddington holds a powerful position. She made her mark in the industry with her previous employer, Jaguar Land Rover, where she spent seven years in various roles within its public affairs teams. She took up her current position in 2011, heading up a team of five while reporting directly to Hyundai's UK CEO. Waddington has a degree in history from Cardiff University.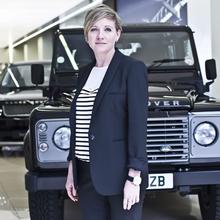 Gabi Whitfield
Jaguar Land Rover, Director, global brand and experience PR
A promotion earlier this year had Whitfield take responsibility for the Jaguar and Land Rover (JLR) brands' partnerships and sponsorships, as well as vehicle debuts and motor shows. This follows her initial role at JLR as global PR director for Land Rover, which she took in 2013 after six years at Nissan, having risen to general manager of the Japanese firm's European communications department. Whitfield was named one of Automotive News Europe's 'Rising Stars' in 2012, in recognition of her impressive career progress after starting as a press officer at Mitsubishi UK just 14 years earlier, in 1998.