Winners 2016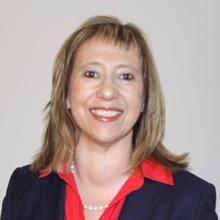 Julia Woodhouse
Ford Motor Company, global powertrain and driveline purchasing
When Woodhouse first started in purchasing at Ford, more than 30 years ago, a colleague told her a senior purchasing executive had mused whether there would ever be female buyers. "I imagine it was almost beyond his comprehension," she says.
Woodhouse has emphatically proved that women can make it in the tough world of purchasing. In her current, high‐ranking role based at Ford's global headquarters in Michigan, USA, she is in charge of the company's global purchasing for everything to do with engines, transmissions and the driveline. The job is key to the profitability and reputation of any maker: a single car consists of thousands of parts bought from external suppliers, and car makers' slim profits depend on purchasing teams negotiating keen prices while ensuring that quality is maintained.
Woodhouse chose to go into purchasing while searching for a career in business after graduating from the University of Southampton with a degree in history. She had relatives who had worked at British Leyland and was receptive to the automotive industry.
Ford snapped her up as a graduate trainee and she rose through the ranks, holding key positions including programme purchasing manager for larger cars and director of programme purchasing for Ford of Europe. She took up her latest role in 2011.
Woodhouse says the US side of the company has led the way for women at Ford. "When Ford first went more global, some years ago, it was notable to me how many more women there were in more senior roles within Ford in North America," she says. "I think this has helped us in Europe," she says. "It has demonstrated that women are equally capable of doing senior roles."
She says nowadays men fully accept women on purchasing teams, but she advises women wanting to advance in the industry to step forward more. "Women often have a tendency to sit at the side of the room or at the back. I would encourage them to literally come to the table so that they can participate more fully and be engaged."
Purchasing Nominees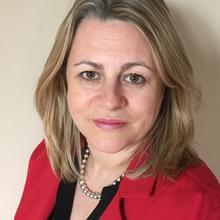 Helen Hoar
Ford Motor Company, Global business manager, powertrain purchasing
Hoar's role is to purchase parts for engines and gearboxes from suppliers around the world, a post she has held since 2010, having previously focused purely on purchasing for petrol engines. Hoar has spent her career to date at Ford, joining soon after she graduated from the University of Birmingham in 1995 with a degree in manufacturing engineering and commerce. Her first job was as a buyer for interior trim before working as quality engineer for the Focus launch and continuing to rise through the ranks.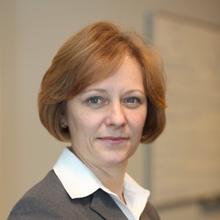 Lisa King
Ford of Europe, Global purchasing director, chassis
King buys in all the elements needed for the chassis of cars being developed by Ford of Europe. She took up the role in 2015 after moving from Moscow, where she had the challenging job of heading up the purchasing for the Ford Sollers partnership, which builds Ford cars adapted for the Russian market. Prior to this, King was based at Ford's headquarters in Michigan, USA, rising to purchasing director for manufacturing and transportation. Before starting her working life, King gained a degree in business management and statistics from Loughborough University in 1991.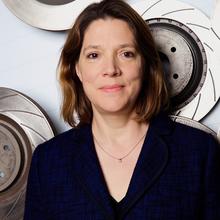 Judith Richardson
Nissan Europe, Vice president, purchasing
As part of her current role, last year Richardson was responsible for spending 6.3 billion euros (£5 billion) of Nissan's budget with suppliers in Europe, South Africa and Egypt. Much of that money has been used to build cars at Nissan's Sunderland plant, which has produced more than half a million cars per year over the past three years. After joining Nissan with a job at Sunderland, Richardson took a purchasing position at the firm's Barcelona factory, followed by a three‐year stint at Renault‐Nissan's purchasing headquarters in France, where she was part of the team that developed the original Qashqai. She is now back in the UK and based in Milton Keynes.