Winners 2016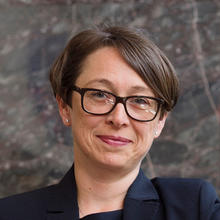 Lisa Brankin
Ford of Britain, Marketing director
Given that the UK is Ford's third biggest market after the USA and China, Brankin's position as head of marketing in this country is without question a crucial one for the firm.
She arrived at Ford soon after graduating, but she didn't intend to stay in the business. "I thought I would stay for a few years, get some experience, and move on," she says, "but I've worked with great people and regularly experience new challenges, so I haven't had the desire to leave."
The variety of work in Brankin's role should give any graduate reason to look at the automotive industry: one of her recent achievements has been to help establish the Ford-sponsored Ecoboost female cycling team, led by British Circuit Race champion Nikki Juniper.
Thanks to a background in marketing and communication, Brankin says she has always enjoyed there being a good quota of women among her colleagues. She has, however, noticed a big difference over the years in the level of support given to women who want children. "The biggest change has probably been managing maternity leave and the need to accommodate flexible working," she says. "This is now the norm rather than the exception."
She credits Ford's willingness to promote women to its ability to nurture talent regardless of gender, and also to the influence of those women who have already reached senior positions within the company, providing strong female role models.
Brankin's next job is likely to involve a move abroad. It's a big step that can be a glass ceiling, given the disruption it causes to home life. Brankin doesn't feel it affects women any more than men, however. "It's a very personal decision for anyone, with a number of factors influencing it: are you a carer? Do you have school-age children? Or even a husband who works?" she says. "I think it's more to do with age or life-stage rather than gender."
Marketing Nominees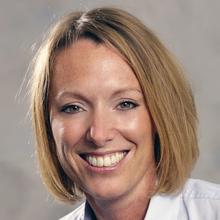 Claire Andrews
Mazda Motors UK, Marketing director
Andrews's job is to raise Mazda's profile using major new launches, such as the MX-5 sports car and the CX-3 baby SUV. Mazda says Andrews is achieving this by pushing harder with digital and social media than other manufacturers, and has praised her for generating advertising content here in the UK rather than relying on general campaigns from Europe. Andrews has established herself as a brand expert, having joined the company in 2002 from Lotus cars, where she had her first automotive job. She has a degree in Spanish.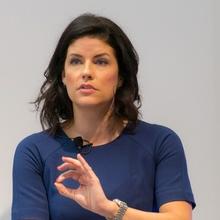 Anna Gallagher
Jaguar, Senior launch manager
Gallagher's biggest task at present is to act as global brand manager for Jaguar's new F-Pace SUV. As with all vehicle development at the company, part of her job has been to put forward the customer viewpoint. Gallagher joined Jaguar in 2000 as part of a graduate training scheme before moving over to work in a sales role at Ford, which was then Jaguar's parent company. She returned to Jaguar in 2008 as product manager for the Jaguar XJ. She started her career after gaining a degree in English and communications studies from the University of Liverpool.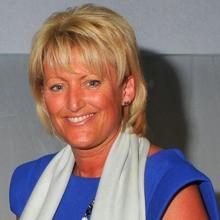 Suzanne Gray
BMW Group UK, General manager, group customer strategy
Gray has a been a key figure at BMW UK for many years, most recently focusing on unconventional technologies and future customer needs. She moved to her current role in 2014 after heading up the UK introduction of BMW's electric i brand. She was also project manager for the Mini E trials, which loaned the first electric Mini cars to participating customers to get direct feedback. Gray started out in the industry as a PR assistant at Fiat UK, a job she landed after graduating with a degree in business studies. She joined BMW UK in 1989 as a marketing executive, gradually taking on more responsibility until being appointed advertising and sponsorship manager in 2002.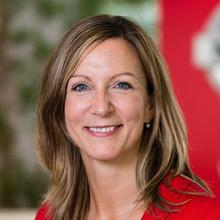 Geraldine Ingham
Nissan France, Marketing director
Ingham is currently in charge of marketing for France, the Japanese brand's third largest Eurasian market, after the UK and Russia. She is responsible for developing and implementing the product and communications strategy for the firm, reporting directly to the managing director. During an accelerated career path through Nissan, Ingham has held a number of roles within Nissan and partner Renault, including positions in purchasing and distribution and as a programme economist. Prior to her current job she was head of European marketing for Nissan's small cars, and before that she was the UK marketing manager for crossovers. Ingham graduated from Aston University in 1990 with a degree in business and French.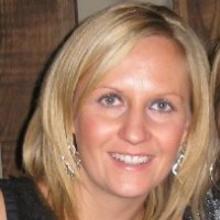 Nicola Jenkins
Vauxhall Motors, Head of retail marketing
Jenkins is responsible for all of Vauxhall's marketing activity surrounding its dealers in the UK, including national and regional communications. She joined General Motors, Vauxhall's parent company, in 2000, in the role of promotions co-ordinator for Saab. After a year away working for automotive tuning company Abbey Motorsport, she returned to GM in 2005 as corporate hospitality manager. Her talent for marketing saw her promoted as Vauxhall's marketing manager for compact and large cars, before moving to retail communications manager and on to her current role, which she took up in 2013. Jenkins graduated from Southampton Solent University in 1998 with a degree in marketing.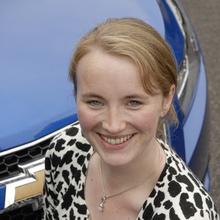 Rebecca Lawman
Vauxhall Motors, Head of brand
Lawman has the task of raising the perception of the Vauxhall brand to reflect its vehicles' much improved quality. Previously she worked as head of UK marketing at Chevrolet (before both brands' parent company, General Motors, axed the American brand in Europe), which she had joined when the brand was launched in the UK in 2005. Prior to this she had a marketing role at the Reg Vardy dealer group in Scotland.

Gemma Oulton
Jaguar Land Rover, Senior product and brand strategy manager, special vehicle operations
Oulton is the manager within JLR's special vehicle operations (SVO) department tasked with predicting what customers will want from the firm's upscale tuning division, then making it happen. Her team leads the development process from concept through to launch, and their work includes the SVR models of the Range Rover Sport and Jaguar F-type. Oulton joined JLR from Bentley, where she was senior product manager for the brand's bespoke Mulliner division, among other roles during her 15 years with the company. She holds a degree in business management.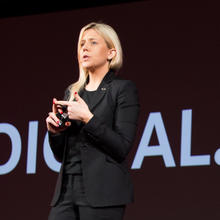 Michelle Roberts
Mini UK, Head of marketing
Roberts has shot through the ranks of the BMW Group in the UK after joining the firm's graduate scheme back in 2000. She honed her skills between 2007-2011, targeting premium buyers as product manager for large BMW models including the 5 Series. She then joined Mini as corporate communications manager, leading the PR programme for BMW's high-profile sponsorship of the London 2012 Olympic games. Now head of marketing at Mini, she describes herself as the "protector" of the brand's image.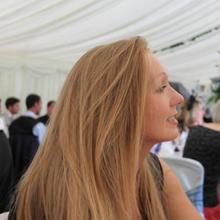 Lorraine Toolan
Jaguar Land Rover, Global head of marketing, special operations
Toolan is responsible for raising the profile of JLR's special operations division, which produces low-volume, high-value cars, such as Jaguar's F-Type Project 7 roadster. Her remit also includes vehicle personalisation, heritage marketing and branded merchandise. She performed a similar role under the division's previous guise, Engineered to Order, after moving there in 2013 from the role of global product manager for the Range Rover Sport. Toolan joined JLR in 2000 as specification controller for Jaguar after spending three years working for Ford when it was JLR's parent company.