Winners 2016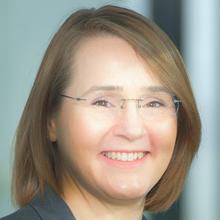 Josephine Payne
Ford Motor Company, Global assembly and test manager, powertrain manufacturing engineering
Based at Ford's global headquarters in Michigan in the US, Payne leads a team of 250 people, overseeing the manufacturing of all Ford engines, transmissions, axles and batteries across the world.
She decided on an automotive career at the age of just 14 after attending a lecture where Ford engineers explained the application of physics within the automotive industry. Her girls' school was biased towards humanities subjects, but her teachers came to the rescue: "My A-level physics teacher taught an electronics module just for me," she recalls.
After graduating with a master's degree in electronic engineering from the University of Southampton, in 1996 Payne joined Ford at Liverpool's Halewood plant (now a Jaguar Land Rover facility) as a controls engineer. From there she built up her experience in powertrain manufacturing and has since overseen projects at Ford's plants in Bridgend, Dagenham, Valencia (Spain), Chihuahua (Mexico) and Taubate (Brazil).
She says Ford is one of the more progressive companies when it comes to promoting women, and that the US in general has more women in automotive than the UK. Ford's workplace environment is also a big pull. "There is a lot more recognition of the need for work-life balance, and the old culture of needing to stay late in the office until after the boss has left is history," she says.
The company is also understanding of maternity needs and flexible working. "You can have it all," she explains of Ford's working culture, "just not at the same time. It means taking the assignments that need fixed hours, or lots of travel, at periods in your life when it fits with your home circumstances."
Payne is still hugely enthusiastic about the industry that first called to her during her teens. "I love the pace and the interaction with every level of employee, and the strength and resilience required," she says. "The fact that there is a measurable, physical output at the end of the day gives me a lot of satisfaction."
Her advice to young women looking to succeed in the business? "Be open to the most challenging assignments – that is when you'll learn and grow most."
Manufacturing Nominees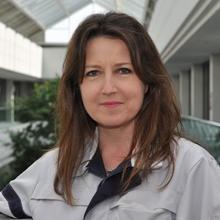 Mairi Gordon
Toyota GB, Assistant general manager, production control division
Gordon is responsible for making sure Toyota's car plant at Burnaston, Derbyshire, has everything it needs to build almost 200,000 units a year, to schedule. She started work for the plant in 1990, while the premises was still being built, two years before the factory's first product, the Carina E, started to roll off the line. Initially working in public affairs, Gordon moved on to production control, taking responsibility for day-to-day parts logistics. In 2003 she helped to introduce the new Corolla to the factory before moving to Toyota's Deeside engine plant. She returned to Burnaston in 2010, when she supervised the introduction of the Auris hybrid, now Burnaston's most successful model.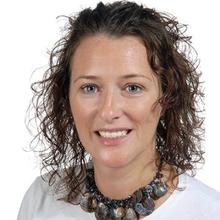 Wendy Graham
Ford Motor Company, Global powertrain manager, manufacturing business office
Graham is responsible for creating the global manufacturing strategy for all Ford engines up to 3.0 litres in size. She reached this senior management position in 2014, having held a number of manufacturing management roles within Ford of Europe, including those in body construction, paint and final assembly. Graham is also a chartered engineer and in January 2015 was elected a Fellow of the Institution of Engineering and Technology. She grew up in Northern Ireland and holds a joint honours degree in mechanical and manufacturing engineering and Japanese.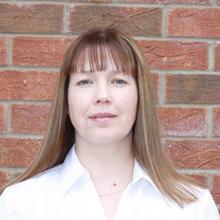 Clair Morris
Vauxhall Motors, Group quality engineer, press, body and paint
Morris works at the heart of Vauxhall's manufacturing operations in the UK, either leading or joining projects as vehicles are replaced or updated. Her work has included revisions to the previous Astra's global platform to make it more suitable to European buyers, and working as chief engineer on the most recent facelift of the Vivaro van. Morris graduated from Salford University in 1994 with a degree in electrical and electronics engineering, and joined Vauxhall in 2000 as a senior project engineer on the first Vivaro, concentrating on door closures. She is currently based at Vauxhall's Ellesmere Port plant and is the first point of contact for supplier quality issues for the new Astra.

Rebecca Turner
Jaguar Land Rover, Manufacturing excellence manager
Turner was listed in The Manufacturer magazine's 2015 Top 100 for her work in honing Jaguar Land Rover's manufacturing techniques. She has held her current role since the end of 2014, describing her task as "tuning and optimising the efficiency of the manufacturing 'money engine'". She joined the firm in 2013 after beginning her engineering career as an apprentice at BAE Airbus in 1988.