Mercedes-Benz's facelifted C-Class coupé and cabriolet have made their public debuts are now available to order, with the coupé priced from £37,620 and the drop-top starting at £41,439.
The more popular coupé is available with four powertrain options including the '43 4Matic'-badged 3.0-litre V6 with four-wheel drive, from entry-level C200 - available with optional four-wheel drive - 250bhp C300, and C220d - the only diesel. C200 4Matic is not available on the cabrio, and C300 will be added to the drop-top lineup after its official launch.
Options include a Premium Package at £2795 adding a suite of technology upgrades around the cabin, while £4995 (£3595 on the cabriolet) Premium Plus upgrades the sound system to a high-end Burmeister setup, and adds keyless start and a panoramic sunroof. Non-AMG models can be specced with £895 air suspension.
The reworked two-door C-Class models, revealed at the at the New York motor show, follow the facelifted four-door C-Class saloon and estate at the recent Geneva motor show.
Along with some predictably subtle exterior styling tweaks and upgraded interior appointments, they have a series of midlife mechanical changes, including a more powerful engine in the four-wheel-drive C43 4Matic.
That model retains the same turbocharged 3.0-litre V6 petrol engine used by the predecessor saloon, estate, coupé and cabriolet models, but gains an additional 23bhp (to 386bhp) while running the same 383lb ft of torque as before.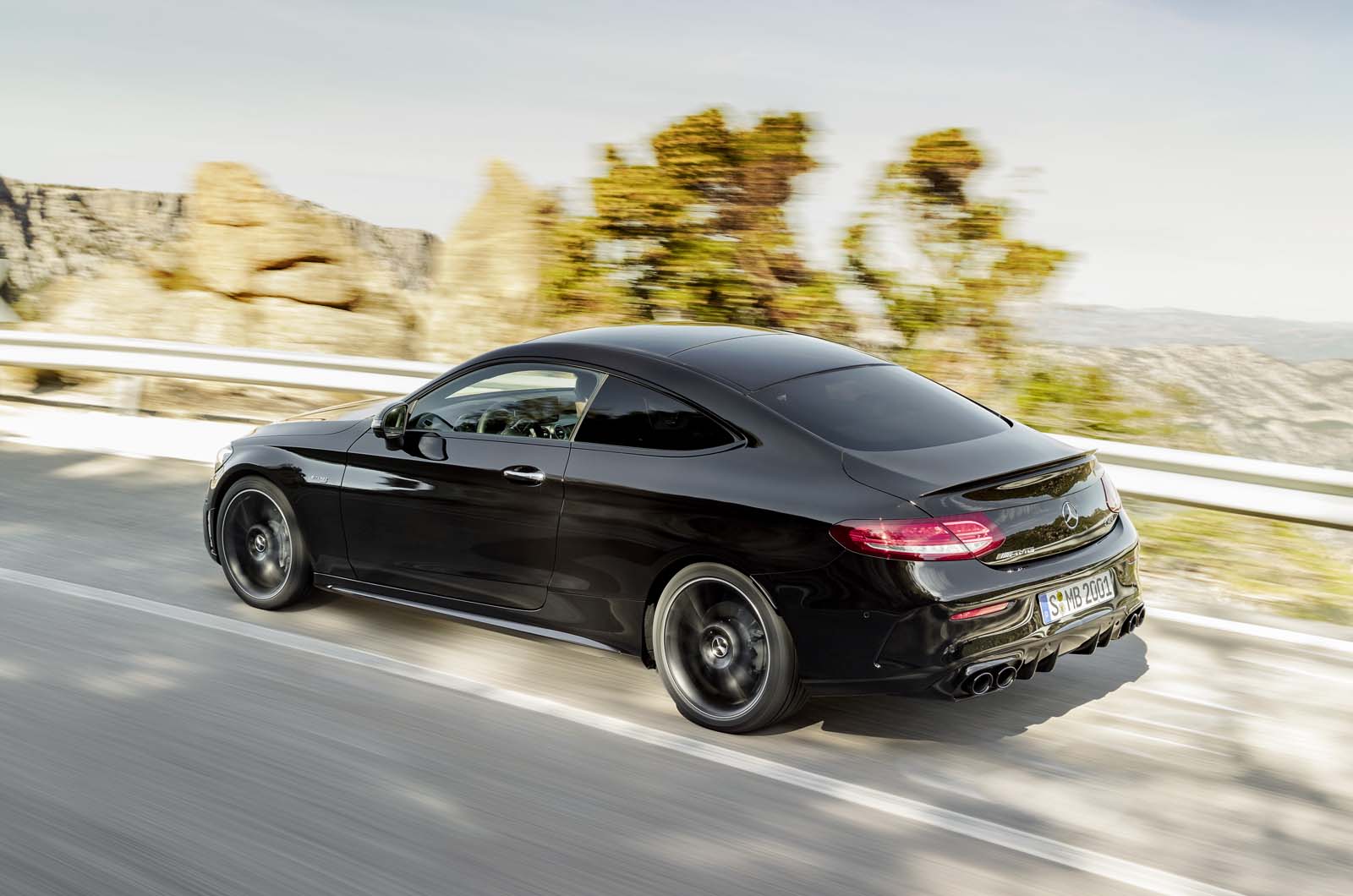 Despite the increase in power for the new C43 4Matic, though, Mercedes-AMG quotes the same 0-62mph and top speed figures as the outgoing model at a respective 4.7sec and limited 155mph.