Why we ran it: UK doesn't get new cars with factory-fit LPG tanks. So we used a dual-fuel Sandero to find out what are we missing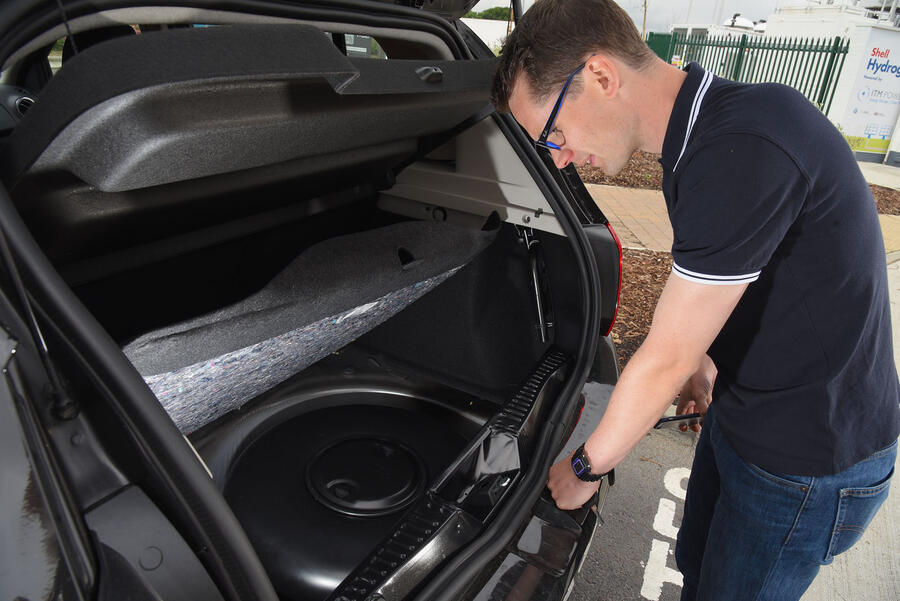 Life with a Sandero Stepway LPG: Month 6
After six months of LPG motoring, we can see the advantages. It's a pity others can't – 21 February 2018
So was this LPG-powered car cheaper to run than its petrol or diesel equivalent? Yes. Was it any less convenient? Not really. So why are UK car buyers being denied the option of a manufacturer-fitted LPG tank in their new right-hand- drive cars, to gain access to the cheapest fuel on UK forecourts?
That's the one question we've been unable to find a satisfactory answer to in the six months since we started this test. In that time, the only thing that has really changed is how much stronger the case is for the more widespread adoption of LPG (liquefied petroleum gas, also known by its brand name Autogas, a Calor and Shell joint venture).
That's because it has proved to be so darn cheap to run. Trust me, filling up the tank with LPG and the bill being low enough to be paid with a contactless credit card doesn't get old. That, more than anything,is what I'll miss about it. The 'it' is, of course, a dual-fuel Dacia Sandero Stepway LPG, registered in the Netherlands because you have to go to the Continent to buy one with a factory-fitted tank. It's not just Dacia: so many other mainstream car makers (Ford, Nissan and Peugeot, to name just three) repeat the trick of not giving us Brits the chance of 60 pence-per-litre LPG from the 1250 or so forecourts offering the fuel.
We went for the Stepway, a raised, softer-riding, slightly tougher- looking version of the Sandero, because the low cost of LPG fitted so well with the 'cheap as chips' ethos of Dacia. And so it proved: we didn't learn much we didn't know already about the functional, rational and practical Sandero itself from this test, other than that it could be made yet cheaper to run.
We did learn that filling up is more fiddly than with a regular petrol or diesel pump, and the real-world range of 250-280 miles from a 40-litre LPG tank isn't as good as that of a conventional petrol or diesel car due to the lower calorific value of LPG. As a result, economy is worse on paper (we averaged 34.5mpg, compared with the 43mpg our sister brand What Car? got from a similar non-LPG Sandero with the same 0.9-litre three-cylinder engine) yet the cost of the fuel was much less. The 2028 miles we racked up cost just £160.34 in fuel whereas the same number of miles covered in the What Car? Sandero would have cost £257.29.
If the more frequent fill-ups are a bind, you can always call on the petrol tank from the standard donor car, although we rarely did. The LPG tank, by the way, is mounted in the boot where the spare wheel would sit, thus stealing no boot space.
Despite the cost savings, Autogas's chief short-term argument for LPG use is that it is a 'here and now' solution for improving air quality, particularly at a time when UK cities are having to propose legally binding plans to clean up their air. Even beyond cars, there are so many other forms of transport – taxis, buses, commercial vehicles – that could benefit now from LPG conversions, which can also be done for cars yet lack popular appeal, or indeed the government grants there once were for switching to the fuel. Shame. Car makers admit that the demand just isn't there for LPG, but people won't miss what they don't have. Imagine if 50 mainstream LPG models hit the UK car market tomorrow in right-hand drive, and robbing no more boot space than a spare wheel takes up: even an average salesman wouldn't have to work too hard to sell one to those who value low running costs.