Josh at Jaguar Land Rover
20th April 2017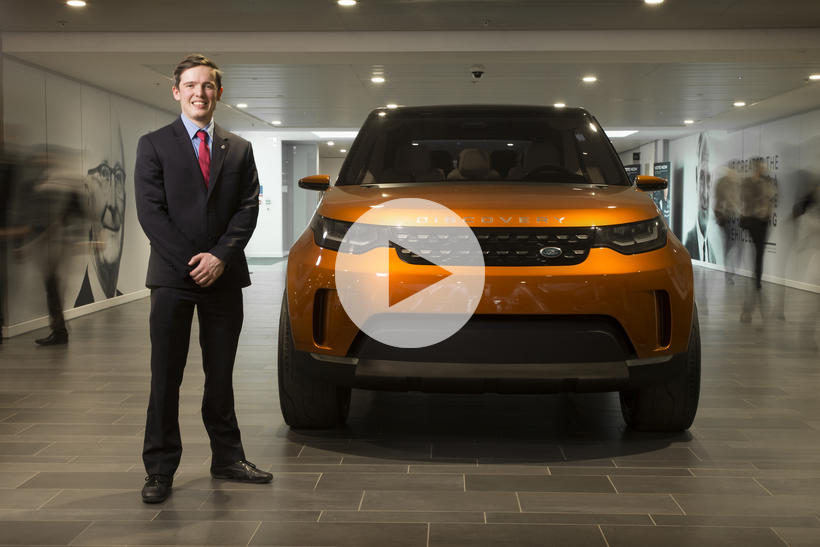 Joshua de Wit, 2016 Autocar Courland Next Generation Award winner, has completed his first work placement at Jaguar Land Rover
The 22-year old won last year's award with a cutting-edge idea focusing on battery technology. He's now at the end of his first placement with Jaguar Land Rover, and brimming with confidence after a successful month. "I wasn't nervous before I started at JLR," he says. "I was looking forward to it more than anything, and my objective was to come here and learn. I've learnt big time. Working with different teams and people, and learning different processes, has been fantastic."
During his first week at JLR, Joshua worked in the 'human machine interface' department looking at software platforms, artificial intelligence, smartphone app development and how motorists interact with their vehicles. After that, he was placed in a research role in the energy storage department focusing on battery technology – an area he relished working in.
"I could fully immerse myself," he says. "There's a huge focus around technology in the industry and lots of efforts being made to develop it. JLR is not resting on its laurels – it's looking far ahead in the future with its development. It's been exciting to be a part of that."
With a keen interest in electric cars, Joshua joined JLR at a pivotal time. The electric I-Pace crossover, Jaguar's first fully electric vehicle, is under development and he was fortunate enough to learn more about the team behind it.
"The Jaguar I-Pace has so much potential," he says. "I was surprised because the team behind the car is actually quite small. To make that car is a marvel – it's inspiring."
During a busy programme with JLR, Joshua also managed to squeeze in some time on the test track to learn the processes behind car development. He was able to observe how vehicles such as the Range Rover and Jaguar F-Pace undergo testing both on and off-road. 
Morven at Jaguar Land Rover
16th November 2016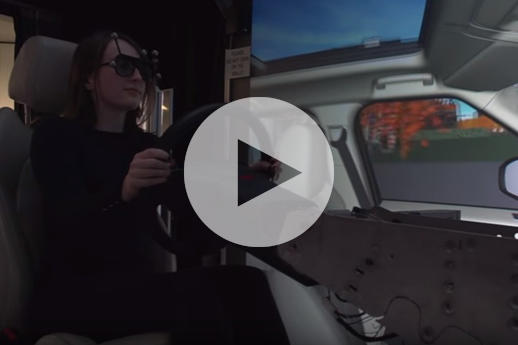 For her final placement with Jaguar Land Rover, Morven is based at thier research facility.  Here she explores how digital technology is used in the early stages of design and research.  Jaguar Land Rover's "Virtual Cave" brings virtual reality to the heart of vehicle development and Morven has been experiencing exactly what is involved.
Morven at Honda
26th October 2016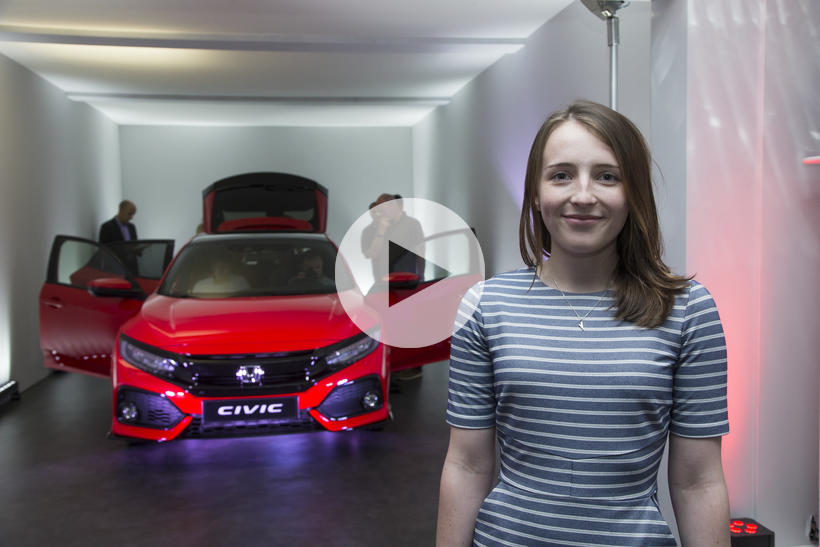 Before her month-long placement with Honda, Morven had never been to a motor show, or a car launch. Looking back at her jam-packed month which started with the press launch for the Civic, and ended with three hectic days in Paris, she's thrilled to have had such a diverse range of experiences.
"It's been so much fun," Morven says. "September is crazy for all manufacturers, so it was amazing to be right at the heart of it with Honda."
Morven was chiefly working with the press and PR team but her busy timetable packed in work across other teams as well. Her work quickly became focused around one of Honda's most iconic products: the Civic.
Now in its tenth generation, 25 years after the first generation was unveiled, the new Civic will go on sale in the UK early next year, and Morven attended the press launch of the new hatchback at the Honda factory.
"It was the first launch I'd ever been on so it was all new to me, lots of things were going on at once and I was just trying to take it all in."
Morven spent some time behind the scenes with advertising agencies, looking at past and upcoming TV adverts for the brand.
"It was good to see how an agency can get across Honda's brand message," Morven said. "I got to see all the really famous adverts, and also got a peak at some of the storyboards for the new Civic TV advert. It's really valuable seeing lots of these elements around the launch."
Then came Paris, where Morven was able to sit in on interviews with journalists and the head engineer of the new Civic following its official launch.
"It was my first motorshow, and the size was overwhelming but I still managed to see so much of it.
"It was really interesting hearing the different types of questions from the journalists, and seeing how they were answered. It was great getting to sit in and hear more about the engineering of the new Civic."
Pages