How to become an automotive engineer
17th March 2016
Read time: 2 mins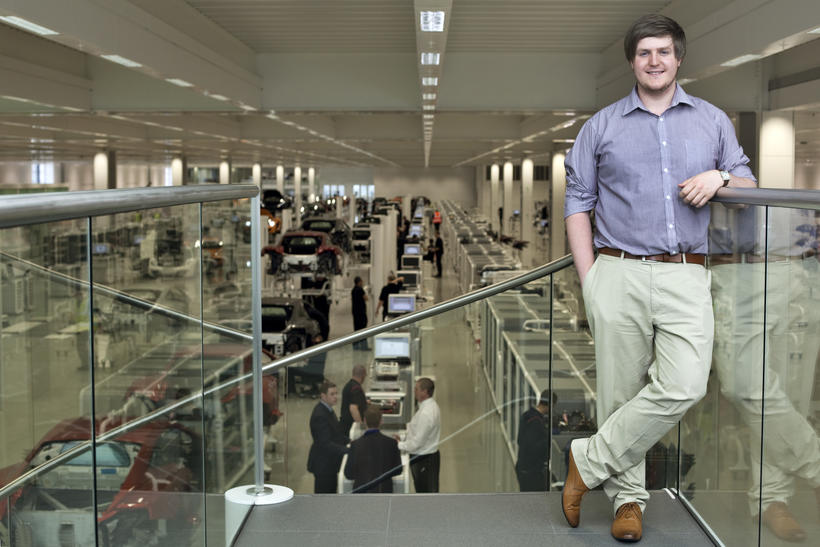 Want to help design and develop the cars of the future? Here's how you can
Put simply, automotive engineers are responsible for designing, developing and manufacturing cars or other vehicles. Engineers usually specialise in a particular field, usually in the broad categories of design, production, or research and development. So how do you break into automotive engineering? Read on.
What do automotive engineers do?
The work of automotive engineers depend on their speciality, and at what stage of the process of manufacturing their role falls in. Job roles include developing parts using Computer Aided Design (CAD) software; building and testing prototype parts; selecting materials to be used for production; and testing and quality control.
Depending on the role, automotive engineers can work in offices, research facilities or manufacturing plants. Entry level salaries start at around £20,000, depending on your qualifications and work experience, and can rise to between £40,000 and £50,000 for experienced engineers.
What qualifications and experience do you need?
To start with, you'll need good technical ability. If you have a foundation degree or Higher National Diploma (HND), you will mostly likely be required to start as a technician on a training scheme before you progress into full automotive engineer roles.To start directly as an automotive engineer, you will likely need a degree, usually in a relevant subject such as automotive engineering, electrical engineering, mechanical engineering or similar. It will be advantageous if your degree or Masters is recognised by a professional engineering group.
Given the high level of applicants to most roles, employers will value relevant work experience or internship periods that you have completed, such as that provided to the winner of the Autocar Courland Next Generation Award winner. Completing an internship will give you vital experience and skills, and also prove your commitment to engineering as a career path to any future employer.
The Autocar Courland Next Generation Award is designed to help young talent break into the automotive industry, and to showcase how a career as an automotive engineer is a rewarding way to work in a dynamic, fast-moving industry. The Award has a proven record of helping aspiring young engineers break into the industry. The award winner is given hugely valuable work experience opportunities with a range of automotive firms, helping them to break into a competitive field.
For more information about the award click here www.autocar.co.uk/nextgenerationaward/about